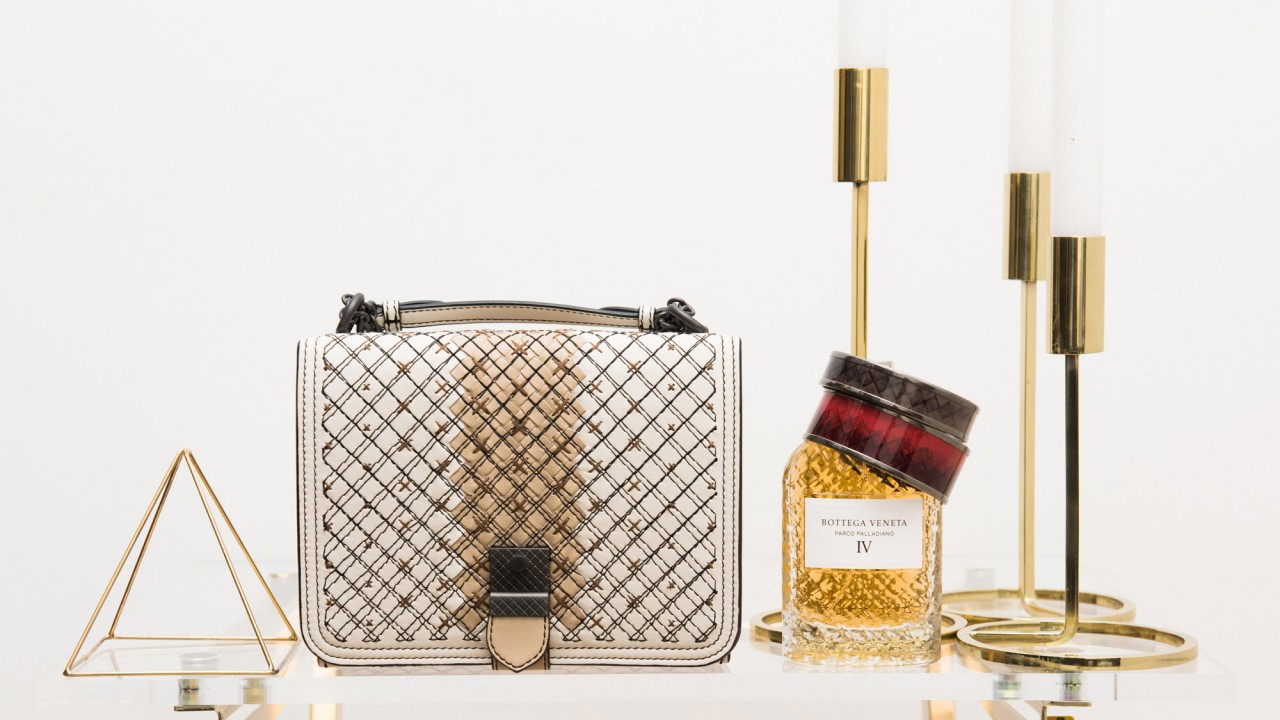 How to Nail The Minimalist Lifestyle in The New Year
Wherein we focus on only the good stuff. In collaboration with Bottega Veneta.
If the closets we peruse through weren't proof enough of the sort of style (in both the sartorial, interior, and general approach to life sense) we find ourselves continuously drawn to, we've come to identify a few commonalities amongst those that we can only so much as succumb to describing as, goals. Exhibit A: their wardrobes exclusively feature the essentials (luxurious, always, Bottega Veneta, often) in high rotation (with a few unexpected pieces thrown into the mix). Exhibit B and C: just like their sartorial sensibility, their home is composed with direction—and nothing more—and they seem to have their necessary life tasks down to a science. Like we said, it's something we wholeheartedly aspire to incorporate into our own.
So with 2017 just a flip of the calendar away, what better time than ~right now~ to finally check off that one (huge) thing that's been waning on our to-do list for, well, life. To finally pare back and get rid of all the fluff and stuff, and edit down to what's really valuable and wonderful in our lives. We call it adulting.
Imagine waking up in the morning and not having to spend 20 minutes pulling piles of options out of your drawers, only to land on the first thing you tried on? The dream scenario, right? Take cues from Jayne Min and Barbara Martelo's deep love of classics—think monochromatic (lots of black but with a strategic injection of color), bags to take you from the office to cocktails like Bottega Veneta's knot clutch, shoes that follow a similar MO, and seasonless silhouettes—and whose wardrobes are so expertly curated, they never leave the house looking anything short of best dressed list worthy.
You know how the old adage goes...we don't have to spell it out for you. But we get it, in the world of fast fashion and fast *everything*, it's hard to not get caught up in the flurry of *things* available at your fingertips (and with a swipe of a credit card). Instead of going through the perennial cleaning out of your home and closet, invest in things made of luxurious materials and expert workmanship, which will have staying power. They might come along with a bigger price tag, but they'll transcend. That's for sure.
This may seem incredibly obvious, but ridding your space of things that don't add any real happiness to your life (Marie Kondo made a good point, guys) can be good for the soul. Surround yourself with only the most beautiful home accoutrements—extra points if they have an organizational element, like say, a woven leather tray—that elevate your space.
Streamlining your routine
Our collective desire to whittle down our beauty routines consisted of trying our fair share of products and take notes from our rolodex of friends. The main takeaways: have a good cleanser (or makeup remover), load up on the dual-tasking products (tinted moisturizers, cheek-lip-highliter in one, and so on) low-key is definitely chic (dry shampoo and concealer go a long way), and a signature scent is important (luckily, you can't go wrong with the Parco Palladiano Collection).