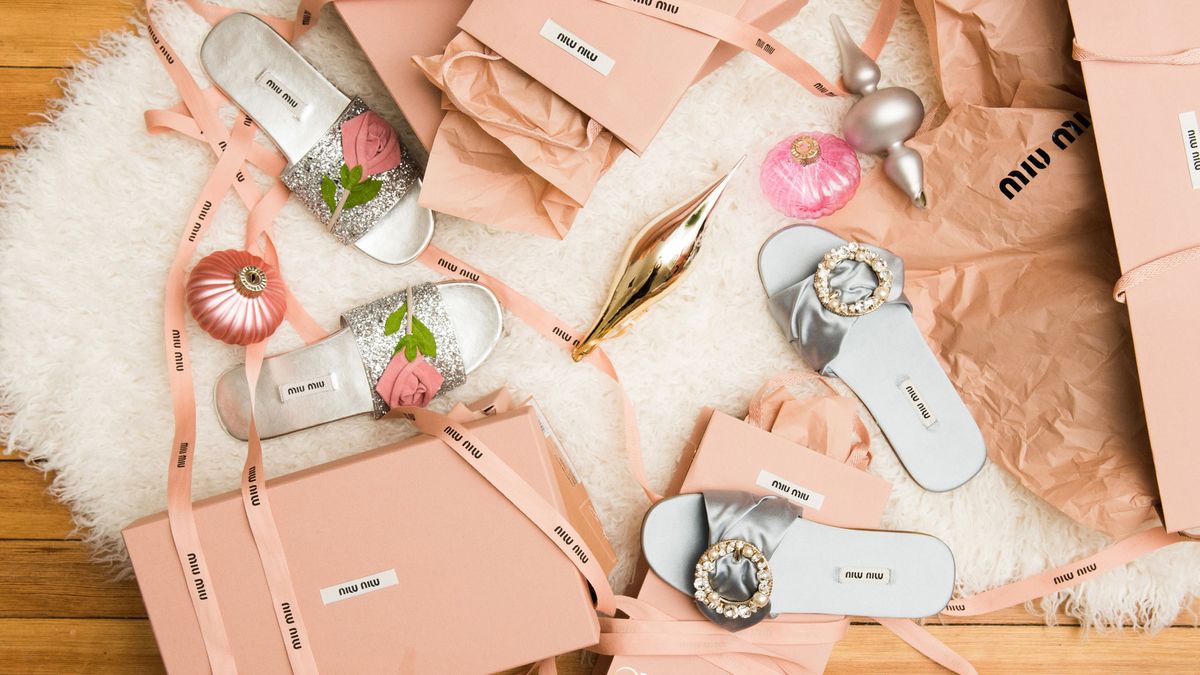 Decor
We're doing things a little differently this year. In collaboration with Miu Miu.
Jenny Wichman, Meagan Wilson
If you know literally nothing else about us, you at the very least know that our M.O. in examining personal style is somewhere at the intersection of what we come across in people's closets, and the environments our subjects surround themselves with on a daily basis. In layman's terms, we like to (loosely) define the act of Coveteur'ing as akin to putting shoes on books—reconsidering fashion items as something not just to be put away on a shelf or hidden in a cupboard, but on display. Like art! And while we don't know about you, in our books, pearl-encrusted, bubblegum-pink shiny satin pumps fit into that exact category.
With all of the above in mind, it was only natural that this year, when it came time to consider decorating, we thought: shoes. And bags. And jewelry. And…well, you get the rest. It's the most wonderful, sparkly time of the year—so what's better than a blindingly blingy Miu Miu pump to sit atop our tree? Here's how we're decking the halls and doing every holiday decorating opportunity a little differently this year…(in a way we're pretty sure those who don't celebrate can appreciate, too).
---