These Beauty Gift Packs Actually Make Amazing Gifts
There's one for every person on your list. And every budget.
Shopping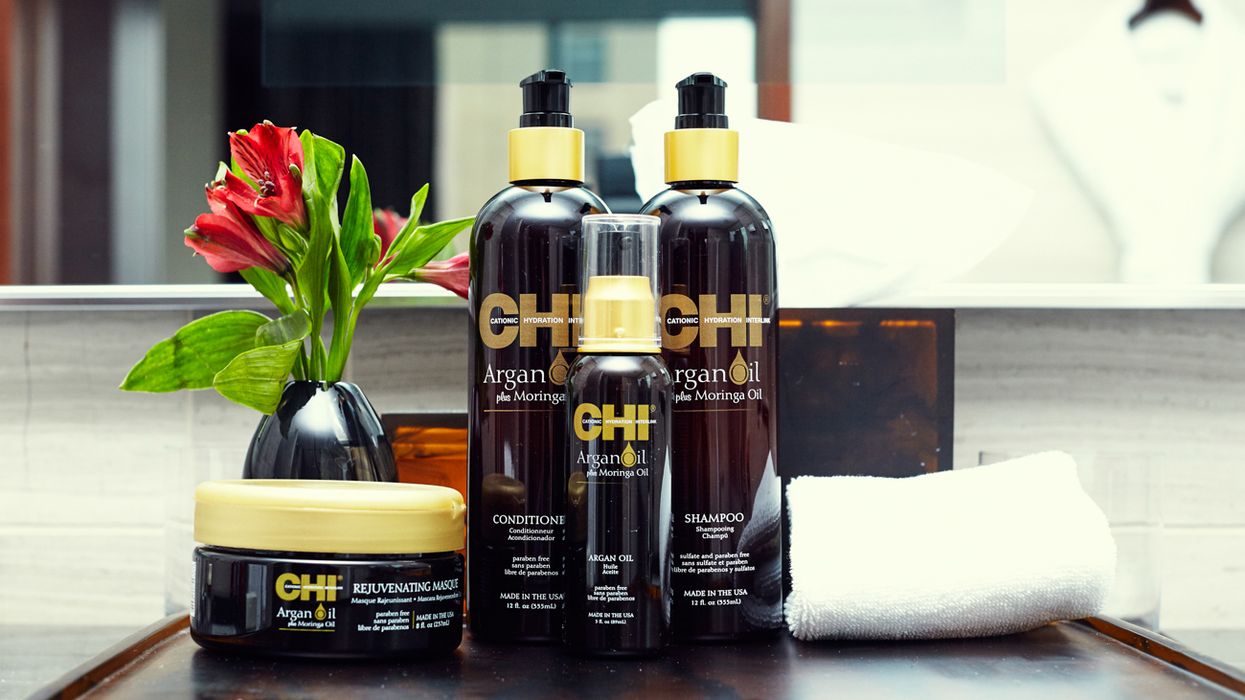 'Tis the season for amazing beauty deals by way of the countless holiday gift packs lining the shelves this time of year. It's a great opportunity to snap up amazing gifts, or, if you're anything like me, maybe even use it as a chance to treat yourself and try new products. The only problem is that the sheer number of cellophane-wrapped beauty packs available is bamboozling. And it's hard to know what's actually a good deal and what will just end up abandoned at the bottom of your makeup box until an appropriate amount of time passes, and you allow yourself to throw it out. What a waste!
To avoid the cycle so accurately skewered by the SNL beach candle skit, you'll need a strategy. We all have the same goals: to sort through the masses on the market, to find the best deal, and to give (or receive) the best gift.
---
The Rules of Beauty Pack Engagement:
1. Look for packs that contain full-sized products. If you do the math on quantity vs. price on travel-sized products, you would nearly always give them a hard pass.
2. Avoid packs that are just a million different colors of the same product. It looks like bang for your buck, but no one uses ten or twenty of the same thing—even nail polish. There will be dud colors, and choosing colors for other people is like your mom choosing an outfit for you—the best intentions often go wrong. The same goes for perfume: If you want to buy for yourself, there are plenty of deals to be had, but for someone else it's safer not to guess.
After subjecting what's out there to our stringent standards (price, quality, usefulness), these are the best beauty gift packs available right now.
The Gift of Great Hair:
Splurge:Oribe 'Gold Lust Restore Collection', $99. Admittedly, these products are super expensive, but when we thought we'd tried everything to fix our over-processed hair, this is the only set that has ever made our hair behave like it did before torturing it with chemicals, hot tools, and NYC stress.
Steal:Verb 'Holiday Hydrate Kit', $35. All full-sized products—it's like getting a mask for free.
For the Beauty Obsessed:
Splurge:Beautycon Box, $99 for a 1-year subscription. These quarterly beauty boxes are literally the gift that keeps on giving, including full-sized products and over $100 retail value in each box.

Steal:Lancôme Paris En Rose Hypnose Drama Set, $35. This is a gift you know will get used. A full-sized mascara and handbag-sized eye pencils. Plus, its Lancôme eye-makeup remover is one of the best on the market.
For the Skin Care Devotee:
The Go-To Bath & Body Gift:
The Exception to the Rule:
Fresh 'Sugar Lip Spree', $43. It breaks the more-than-one-of-the-same-product rule, but we received the even larger selection of this gift pack last year and we used every last one. One for every coat pocket and bag you own!