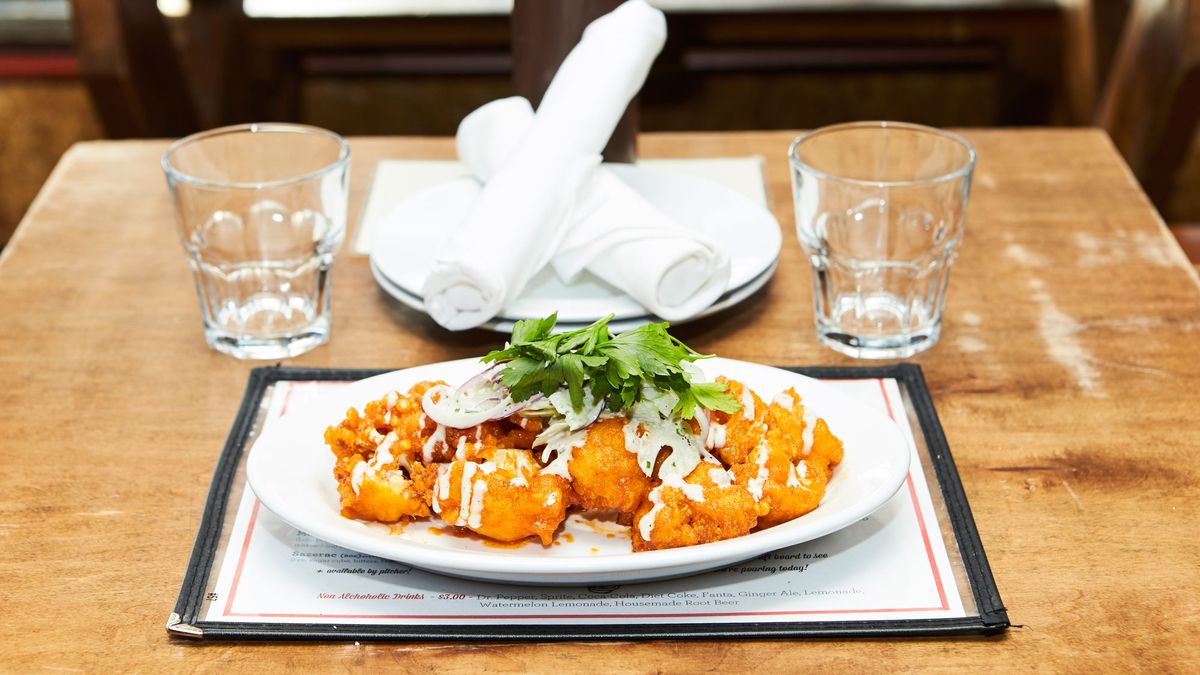 Food
Think: chicken wings without the chicken. But better.
Jaclyn Locke
By now you know we love food. And now that the weather has us relegated to the indoors, we're looking at it as the perfect time to brush up on our skills in the kitchen. What better way to do that than by starting off with the tastiest Buffalo Cauliflower dish from Electric Mud BBQ we've ever placed our lips on? It's vegetarian (but we bet you won't notice) and surprisingly tastes a whole lot like chicken wings (it's wizardry, we tell you!).
---
INGREDIENTS:
1 cup cornstarch
1/4 cup soda water
1 cauliflower, chopped into florets
buffalo sauce*
blue cheese dressing**
salt (to taste)
DIRECTIONS:
1. Add the cornstarch to the soda water and mix with your hands (it should become very thick). Add cauliflower and coat evenly.
2. Deep-fry at 350°F for one minute.
3. Put into a bowl and mix with salt and buffalo sauce.
4. Put onto a plate and top with blue cheese dressing.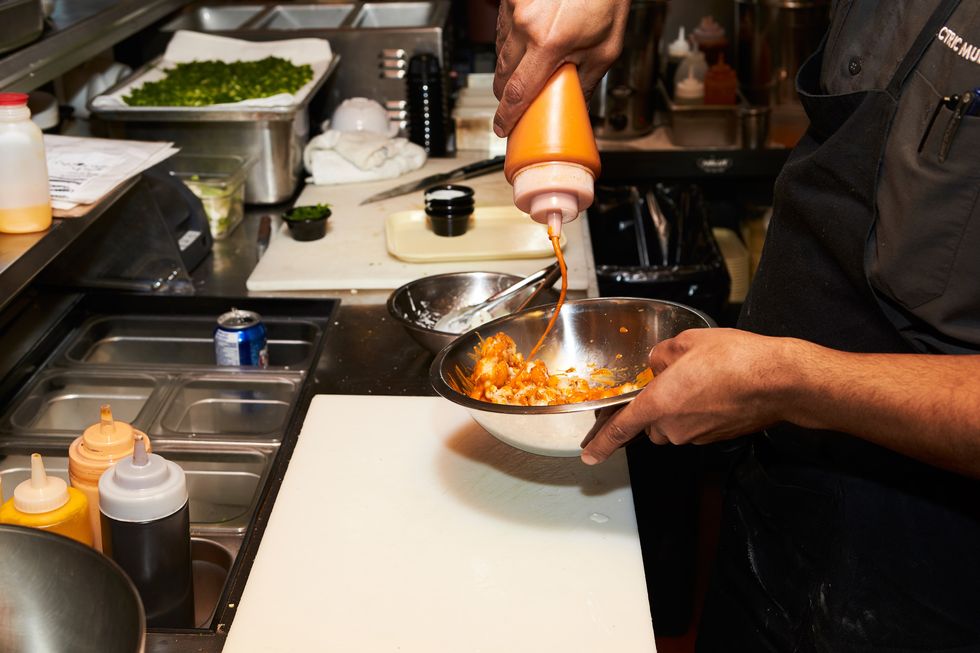 *BUFFALO SAUCE INGREDIENTS:
1 lb butter
5 cloves garlic (grated)
2 tbsp Louisiana hot sauce
*DIRECTIONS:
1. In a pot over low heat, slowly add butter, garlic, and hot sauce. Continuously mix together until everything is melted and mixed together.
**BLUE CHEESE DRESSING INGREDIENTS:
1/4 stalk celery
1/8 red onion (finely sliced)
blue cheese dressing
**DIRECTIONS:

1. Mix everything together in a bowl.