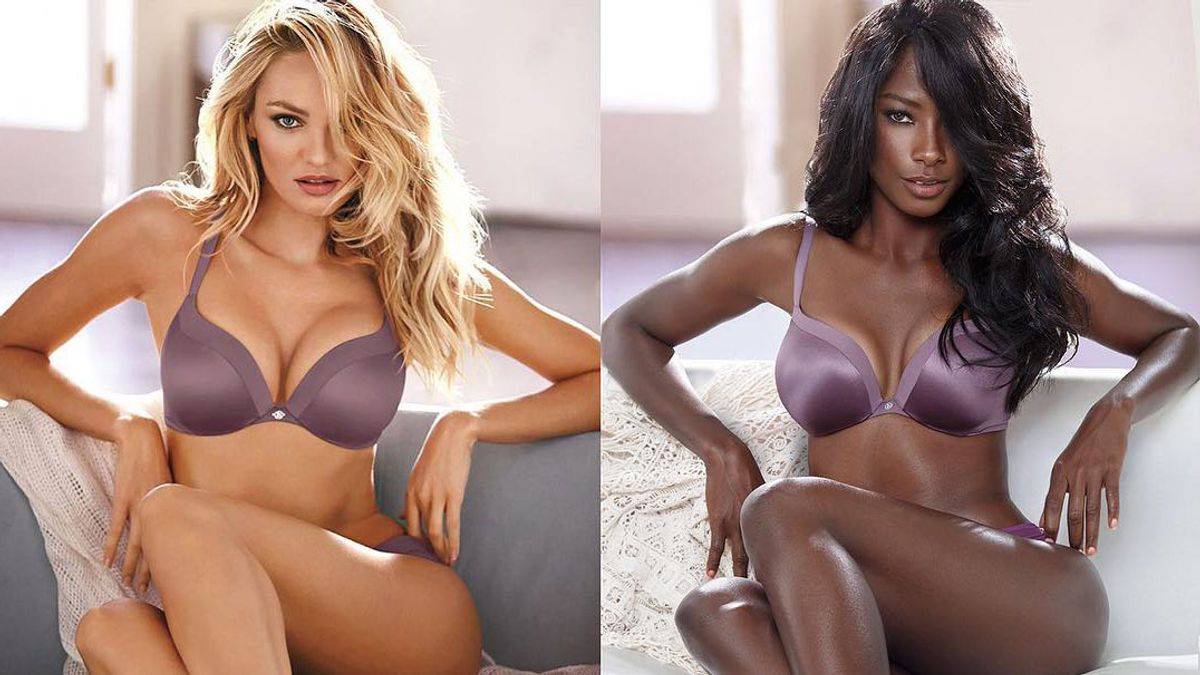 News
From white-washing to overt discrimination, industry insiders are calling out fashion's major diversity problem.
"I work in a business I no longer recognize," fashion industry veteran and campaign casting director James Scully recently revealed. "This business, for me, which was built on the celebration of beauty and diversity of women, has totally been hijacked by a small group of stylists, casting directors, and photographers who not only seem to dislike women, but go out of their way every day to prove that on a daily basis," he revealed.
---
The director — who's worked for Nina Ricci, Jason Wu, Stella McCartney, and Carolina Herrera — made the comments during a Dec. 2 panel at VOICES, an annual gathering of "big thinkers" hosted by Business of Fashion. This year's event brought together American Civil Rights activist DeRay Mckesson, model Amber Valletta, president of IMG Models Ivan Bart, mixed-race model Joan Smalls, and transgender American actress and model Hari Nef.
Scully's push for reform called out the overt racial discrimination he's observed in his career, including witnessing "Black and Asian casting directors being told not to cast Black and Asian models."
Earlier in the day, Mckesson also discussed the role of fashion advertising and brands in promoting and embracing diversity. "It's not enough for you to just slap 10 more black people on the covers of your magazines or put them in ads," Mckesson, a leading voice in the Black Lives Matter movement, expressed. "Brands have to be more open-minded when they choose their cast. They hold a responsibility to represent consumers."
Nef agreed. She expressed her experience of the fashion industry which she says often "fetishizes diversity" instead of truly embracing it. She's seen brands make attempts at quick-hit "diversity day" efforts that give the appearance of inclusion and intersectional representation. "But," highlights Nef, "that never means a blue chip campaign or a big contract."
Liberian-born model Deddeh Howard has also drawn attention to the diversity lacking in many bigger-contract campaigns. With The Black Mirror Project, Howard stars in recreations of ads which originally featured white models. She did it, explains the model, to "try to show what they could look like with a black model." The result is stunning.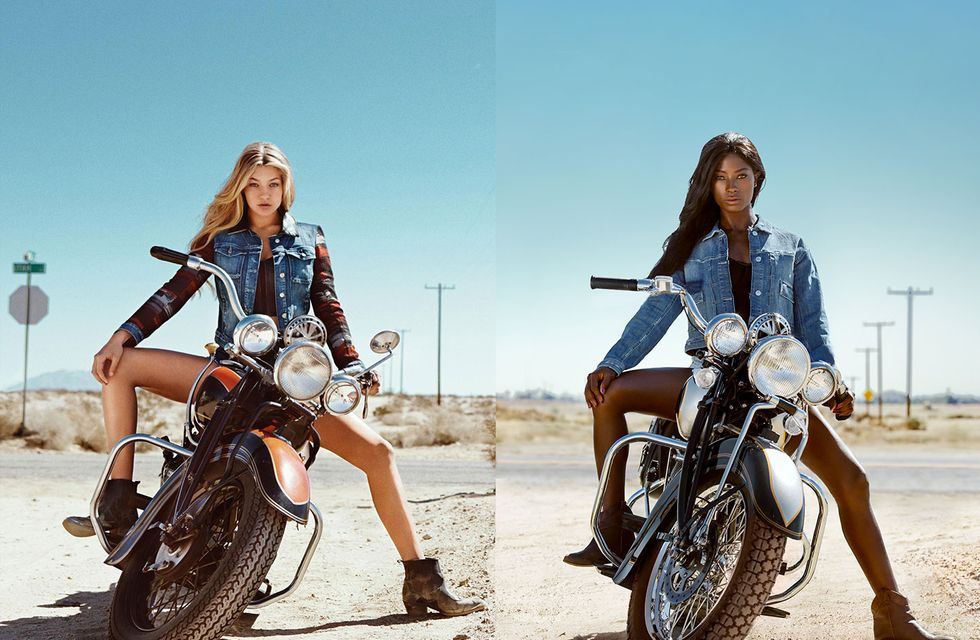 Photo: Courtesy of Instagram/
@secretofdd
"I'm personally fighting for more diversity," Howard wrote. She would especially love to see more black faces on billboards, movies, TV commercials, and ads. "We need a diverse amount of inspirations for all of us."
She recalls attending casting calls and being "immediately compared" to the "one or two black models that [the agency] had on the roster," she wrote. "Besides having an abundance of white models," Howard explained, "it seemed as if one or two black models on the roster are enough to represent us all. When you are told that, trust me, it feels bizarre."
Howard—who blogs about style and healthy living at Secret of DD and shares her photos with her 64K Instagram followers—teamed up with her partner, photographer Raffael Dickreuter, to "reverse-engineer and re-shoot" the images.
"Even though it was a big challenge, it was important and necessary to do it," she said.