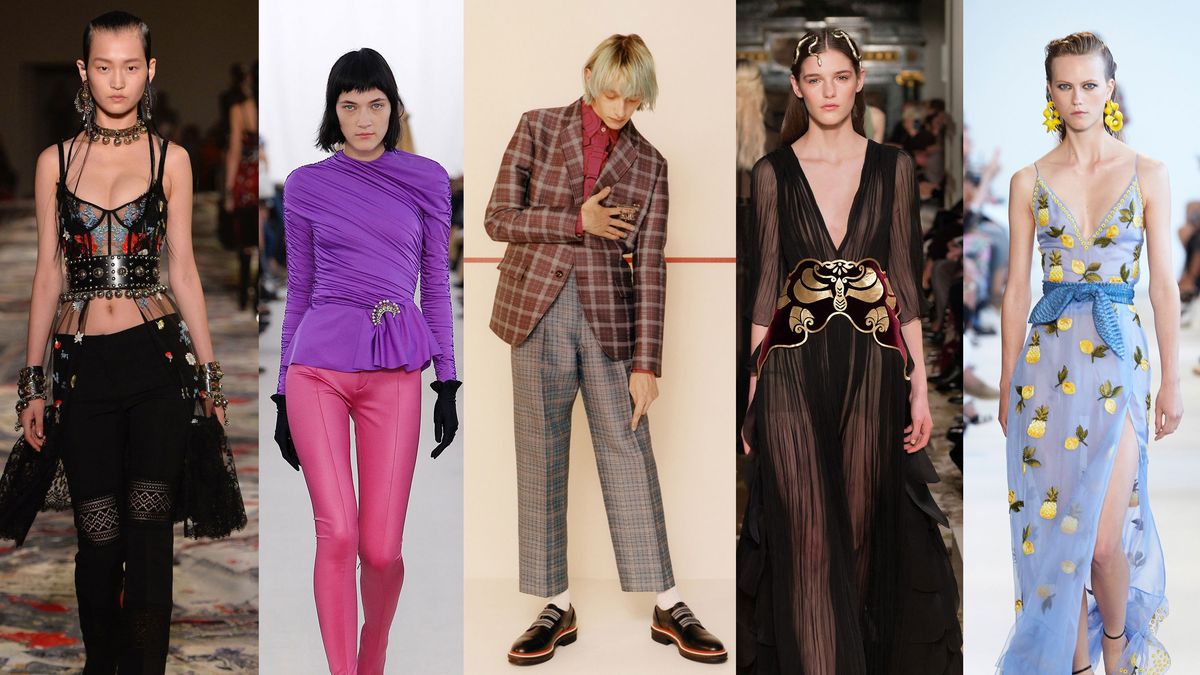 News
All the Grammy nominees for the top categories, plus bets on what they'll wear.
This morning, the complete list of nominees for the 2017 Grammy Awards were announced, and beyond the fact that we forgot just how much we love awards season, we were also surprised (or not) to see that Beyoncé was nominated for nine (!!) awards for her "Formation" single and Lemonade album, with Drake, Kanye West, and Rihanna trailing behind with eight noms each. We're officially taking bets on winners starting now and couldn't resist making our selections for the top categories, along with dropping a few hints as far as what we hope the winners wear to the big show. You know, just in case Queen B needs any ideas.
Want to know about about Grammy nominees? Check out our profiles on ScHoolboy Q, Dram, Ziggy Marley, and Remy Ma, who are all nominated this year. 
See all our picks below, and let us know who *you* think should win on Twitter @coveteur. 
---
---
Album Of The Year
25 - Adele
Lemonade - Beyoncé
Views - Drake
A Sailor's Guide To Earth - Sturgill Simpson
Cov pick: Lemonade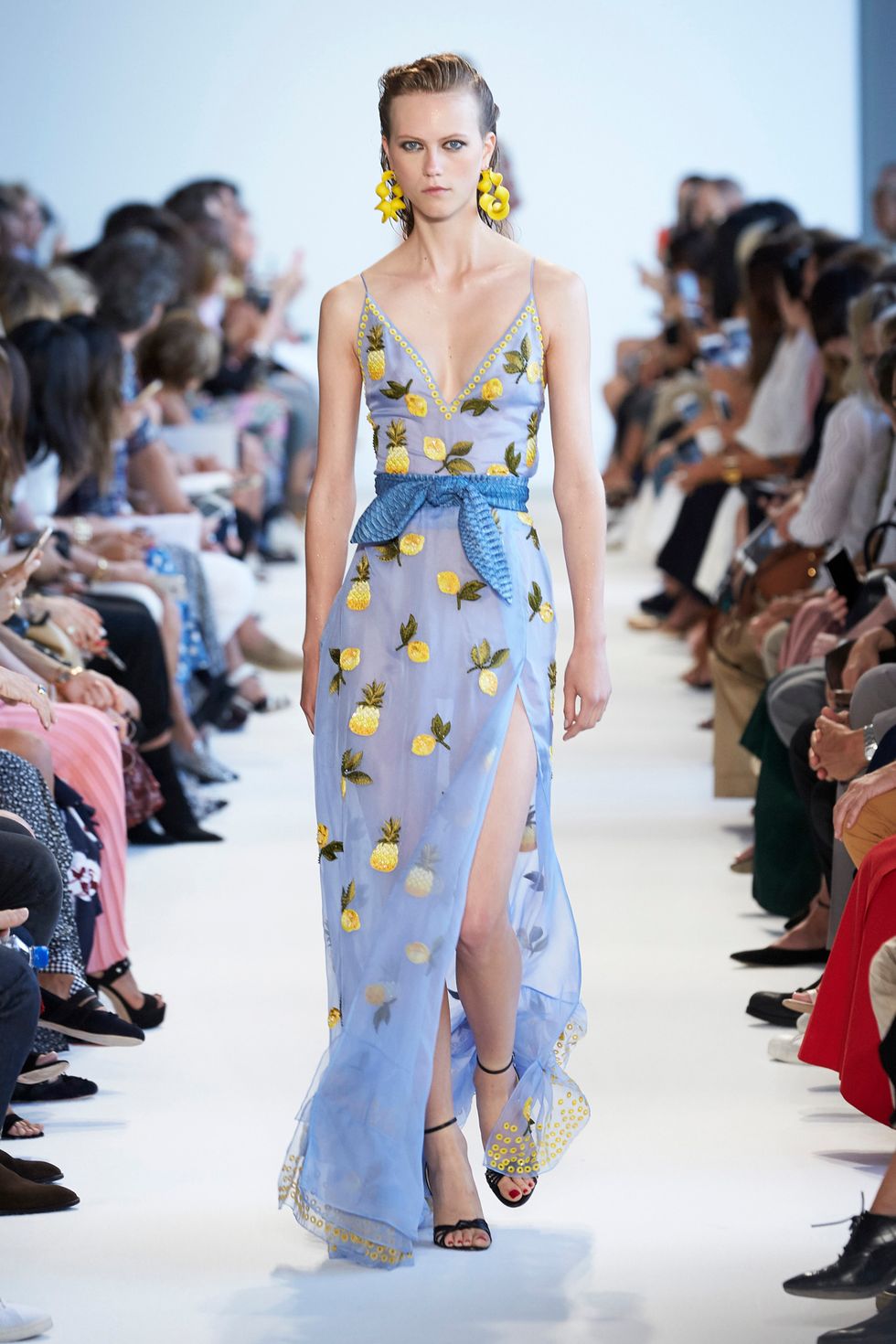 Photo: Courtesy of Altuzarra
Photo: Courtesy of Altuzarra
We're sorry, Drake, we love you—we just love Lemonade a little more. We *literally* couldn't stop playing the album, or watching her breathtaking videos all year, and for that reason we think Beyoncé will earn the top spot.
Naturally, the Queen should wear Altuzarra's lemon-embellished gown from his Spring/Summer 2017 collection. Baseball bat fully optional.
---
Record of the Year
"Hello" - Adele
"Formation" - Beyoncé
"7 Years" - Lukas Graham
"Work" - Rihanna featuring Drake
"Stressed Out" - Twenty One Pilots
Our pick: "Formation"
Although "Work" occasionally makes us feel a bit "Stressed Out" (not really, just, you know, puns), we have to give this one to Beyoncé too. No other song made an impact like "Formation" this year across social, political, musical, and style arenas. Since we already know Beyoncé is wearing an Altuzarra lemon dress, we'll say we'd love to see Rihanna, her biggest competitor, sporting this '80s-inspired spring Balenciaga look. For the necessary outfit change, we'd also die to see her wear this Spring/Summer '17 Alexander McQueen look.
Photo(s): Courtesy of Balenciaga and Alexander McQueen.
---
Song Of The Year
"Formation" - Khalif Brown, Asheton Hogan, Beyoncé Knowles, & Michael L. Williams II, songwriters (Beyoncé)
"Hello" - Adele Adkins & Greg Kurstin, songwriters (Adele)
"I Took A Pill In Ibiza" - Mike Posner, songwriter (Mike Posner)
"Love Yourself" - Justin Bieber, Benjamin Levin, & Ed Sheeran, songwriters (Justin Bieber)
"7 Years" - Lukas Forchhammer, Stefan Forrest, Morten Pilegaard, & Morten Ristorp, songwriters (Lukas Graham)
Our pick: "Formation," but also "Hello"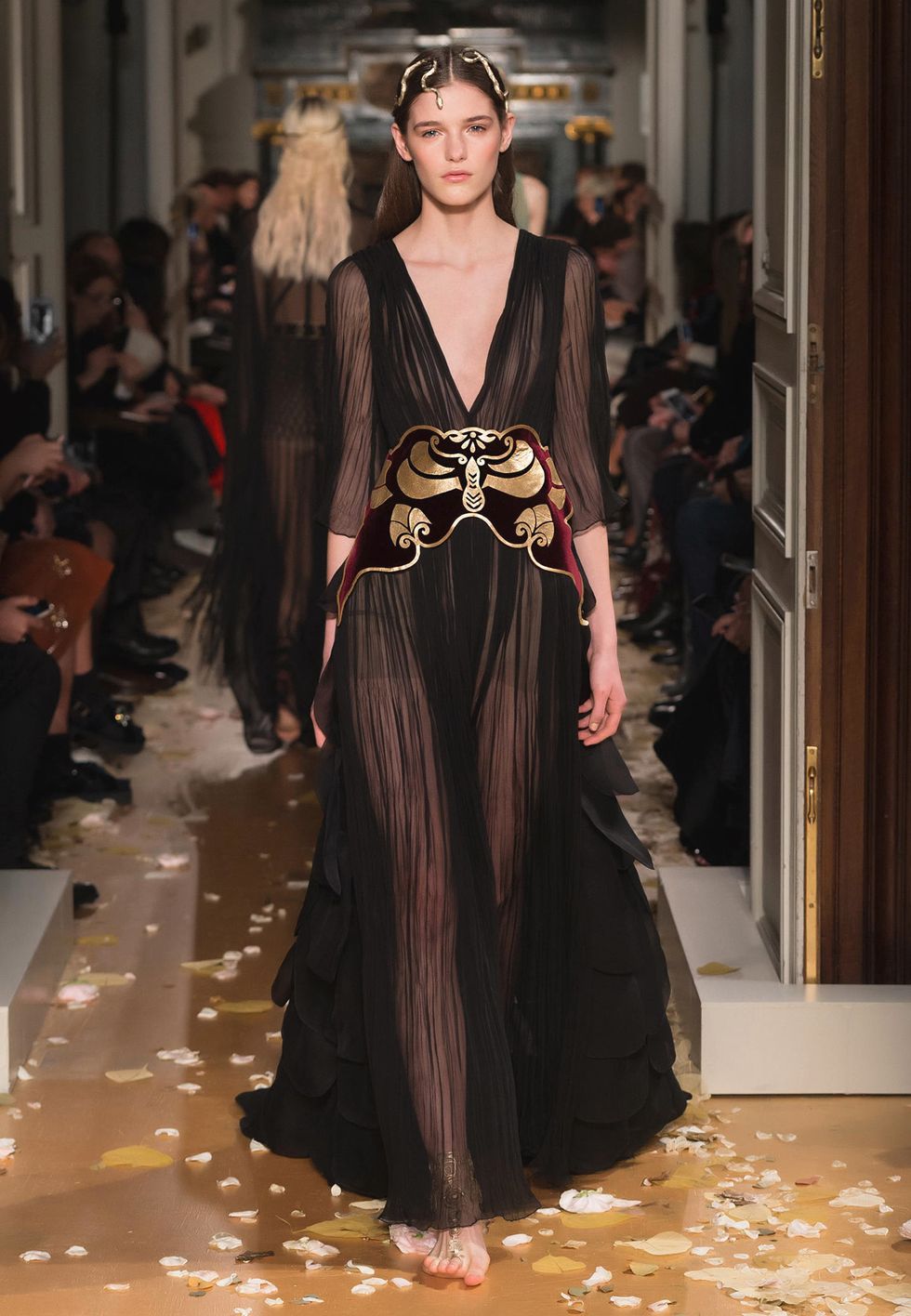 Photo: Courtesy of Valentino
Photo: Courtesy of Valentino
You guys, this is hard. Realistically this one also goes to B in our books, but we'd also be more than happy with Adele. The first time we heard "Hello" it made us want to put on a dark velvet gown and heavy diamonds, and crawl across the floor weeping. Such is the power of Adele. In that spirit, we'd love to see her in this moody couture look by Valentino—headpiece included, shoes optional.
---
Best New Artist
Kelsea Ballerini
The Chainsmokers
Chance the Rapper
Maren Morris
Anderson .Paak
Our pick: Chance the Rapper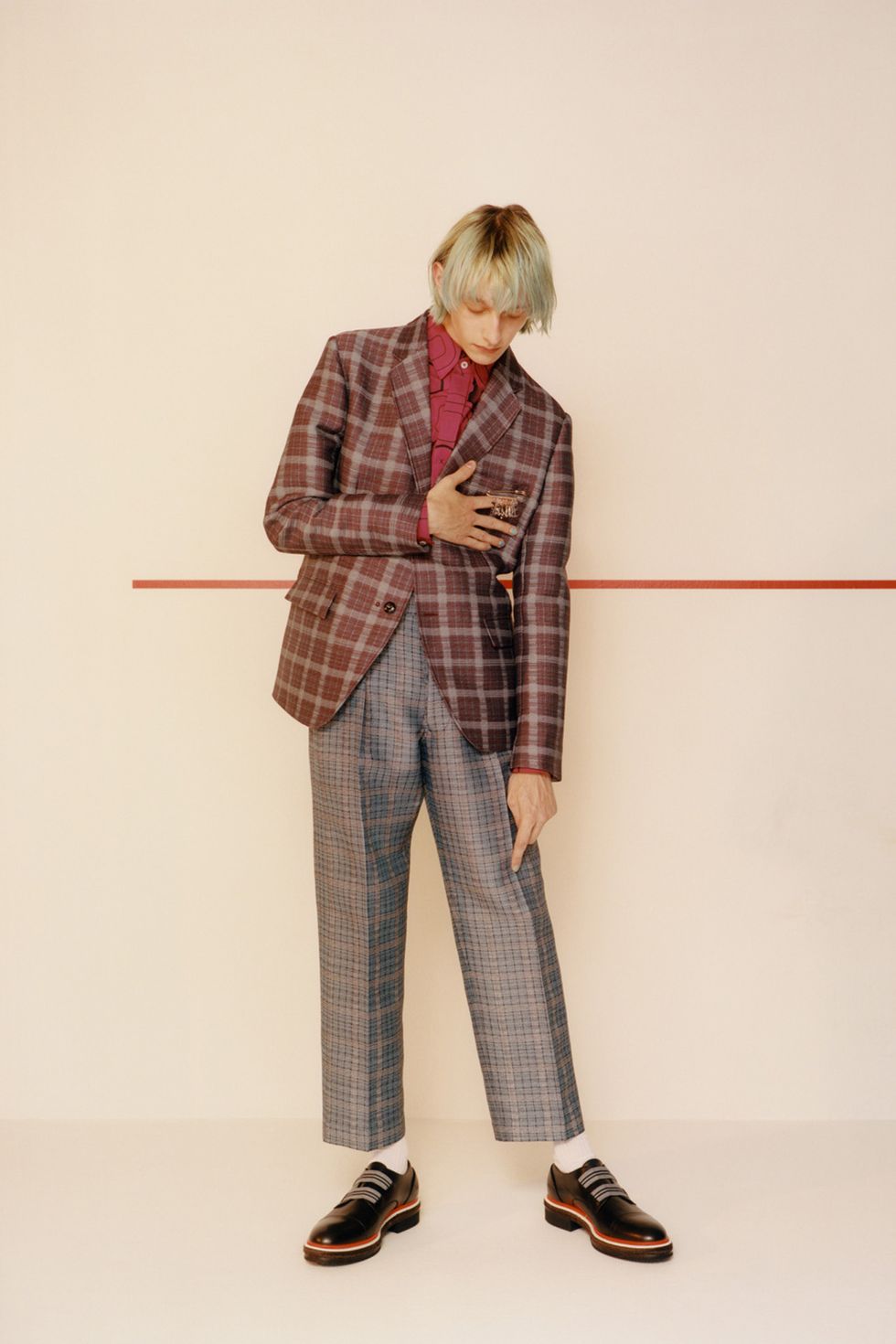 Photo: Courtesy of Christopher Kane
Photo: Courtesy of Christopher Kane
We're gonna give Chance the Rapper this one. The nomination is a historic one, since his 13-song album, Coloring Book, is only available to stream online. Coloring Book is also up for Best Rap Album of the Year, against De La Soul, DJ Khaled, Drake, ScHoolboy Q, and Kanye West. We'd be thrilled to see him show up in this dapper Christopher Kane men's look. The mismatched prints and oddball colors are absolutely perfect.