WWWRN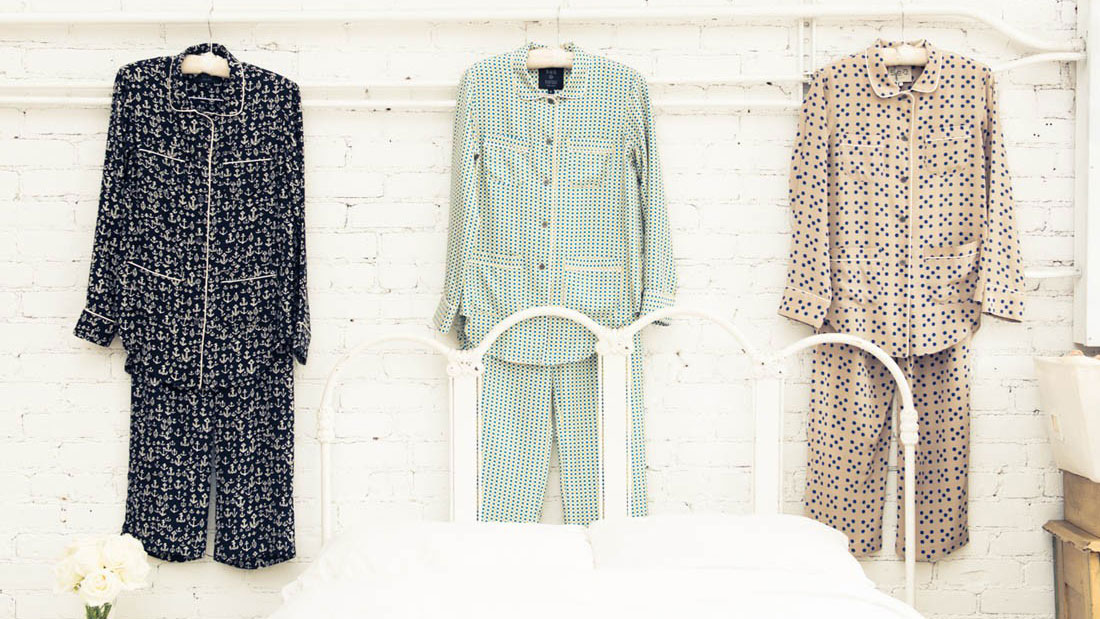 The Things Getting Us Through This Month
What we're buying, seeing, and doing in the final stretch of 2016.
There is a LOT going on in December. The holiday season brings never-ending to-do lists and glutinous moments. But then, on top of all that (as if it wasn't enough), there's the fact that we're fully enthralled in winter, which requires an overhaul on our wardrobes and beauty regimens, too. And, unless you've forgotten, 'tis the season for hibernation, meaning a queue of binge-worthy Netflix shows and reading material is practically a necessity.
So without further ado, we interrupt your regularly scheduled holiday service with all the things we're this close to clicking "buy" on, our holy grail winter beauty products, and everything that's making time on our couch that much more enjoyable (not that it wasn't already).
---
Alicia Cesaro
Senior Editor
1. This Is Us: I went into this show on Sunday night after Thanksgiving as a means to end a hard-core case of the Sunday scaries and ended up being happily surprised. A little bit of comedy, family love, and drama. It's easy watching with some tricks up its sleeves.
2. Three J NYC Pajamas: Constant gift guide searching always ends with me buying stuff for myself too (is that bad?) but mostly it means that by January I'll have a whole slew of fresh pajamas—like this striped short-set.
3. Sunday Riley Juno Hydroactive Cellular Face Oil: Per a dermatologist switch-up I'm now on not one, not two, but three acne products. TBD on what happens, but my skin is dry and a bit irritated given the circumstances and the hydrating superfood-seed oils have been my savior.
4. Retrouvaí Ring: I've been not-so-subtly screenshotting and sending hints of Retrouvaí's modern heirloom jewelry to my s/o for a while now. Because I really, truly need a "when pigs fly" signet ring in my life.
5. Kule Outerwear: While recently Coveteur-ing Nikki Kule (coming soon!) I spent a morning surrounded by two of my favorite things: cashmere *and* stripes in some of their soon-to-be-released snuggly outerwear. It's exactly the kind of thing to get me through the dark days of 4 PM sunsets.
Noah Lehava
Senior Editor
1. Saint Atma Bedding: I've had the insane urge to make everything in my life more beautiful. My bed is a good place to start.
2. Westworld: Yeah, yeah, I know I'm a bit late to the game (no pun intended) but I did spend a good chunk of last weekend catching up. Can we talk about what happened in episode seven?
3. Nike Hyperadapt: Aka the self-lacing shoe. I was lucky enough to try these babies on at their HQ a couple weeks back. Want.
4. Chan Luu Hoop Earrings: Hands-down my favorite comeback.
5. Ellery Boots: Do I need an excuse?
---
Jodi Taylor
Assistant Editor
1. Nest Hearth Classic Candle: I have a thing for candles ( I have at least two going in my house at any given time), and my current obsession is Nest's Hearth candle. It's been burning at my desk every single day since it arrived at the office—it makes me feel super cozy as I work on checking things off my to-do list.
2. T by Alexander Wang Wool & Cashmere Hoodie: Call me basic, but this season I'm all for a good hoodie. Throw one on with a pair of your favorite jeans and a clean white sneaker, paired with a red lip, and you're set. This T by Wang wool-and-cashmere one looks like it would fit perfectly in my closet.
3. Planet Earth II: This one is a no-brainer. I rewatched the first Planet Earth before diving (head first) into number two. Verdict? Just as amazing and addicting.
4. Sonix Bisous iPhone Case: Unless you've been hiding under a rock, you've seen the amazing-ness that are Sonix's phone cases. My personal fave is the bisous—perhaps this stems from my slight obsession with lips?
5. InstaNatural Eyelash Enhancing Serum: You can't blame a gal for wanting thicker and longer lashes. This is exactly what this eyelash serum does for me—I apply it every night after my usual nighttime routine and am slowly (but surely) seeing crazy-good results.
---
Emily Ramshaw
Senior Editor
1. The Crown: I'm taking my time with this series and spacing out episodes as long as I possibly can to keep it going for as long as possible. What I can say is, the $100 million spent on production was totally worth it. And how good is Vanessa Kirby as Princess Margaret?
2. "Bruce Weber's Fantasy Land": I've long been a fan of Bruce Weber's work. If you are too, read this.
3. Solid and Striped bikini: I'm going south soon for some much-needed vitamin D (and a whole lot of family time). This bikini is all I'm expecting to wear.
4. Skin Food: This time of year my hands age about 50 years because they're so dry. Honestly, this is the only cream that helps at all, and I apply it every night before I go to bed.
5. Olivia von Halle pajamas: I'm not one for fancy bedwear—which is why my new PJ set by Olivia von Halle is for going out and will probably be worn to all my holiday parties.
Laurel Pantin
Editorial Director
1. Dolly Parton, Emmylou Harris, and Linda Ronstadt, Trio: Last month my husband took me on a surprise trip to see my idol, Dolly Parton, live in concert in Charleston. It was the best weekend of my life—literally, probably better even than our wedding. Since then, I'm on quite the Dolly kick (I LOVE YOU, DOLLY!) and have been also listening to her albums with Emmylou Harris and Linda Ronstadt daily.
2. Mun Body Toning Serum: I've been making the switch to green skin care, and Mun's Body Toning Serum is one of the best things I've ever tried. I'm generally averse to body lotion because I hate that feeling where you can't pull your jeans on and you're just weird and wet and sticky, but this doesn't do that at all, and it's super hydrating. I'm also loving the brand's pure Argan oil (which is actually made with 100% pure, organic Argan oil, as opposed to most Argan products which are mostly silicone) all over my limbs post-shower. It makes me feel extra good knowing I'm not slathering myself with potentially harmful chemicals daily.
3. Tarte Eyeliner: Since going brunette, I've been feeling like I need a little extra something makeup-wise, and Tarte's eyeliner is really doing it for me. I love that it's liquid on one side, and smudgy pencil on the other—and that it's made with healthy ingredients.
4. Coconut Oil Supplements: Ok, this might as well be the Laurel-is-becoming-granola edition, but taking coconut oil daily has helped my digestion, my skin (it's way less dry-feeling), and also, weirdly, helped me stay calmer. Maybe I made up the calmer thing, but honestly, it's doing wonders.
5. Green Tea Kit Kat: Now this is *not* good for me, but I discovered I could buy Green Tea Kit Kats on Amazon and my body is not happy about it.
Part of the series:
WWWRN