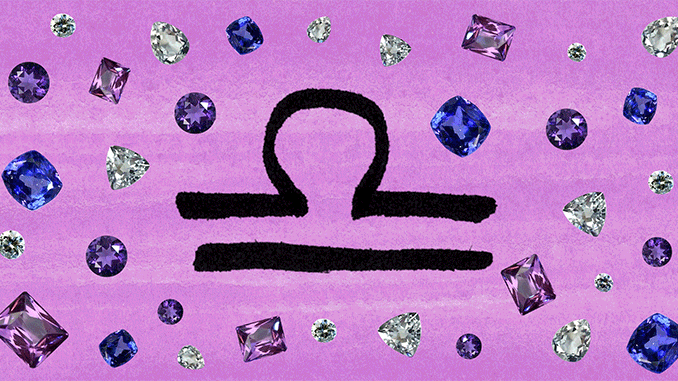 Horoscopes
SEPTEMBER 23 – OCTOBER 22
Illustration
Hannah Becker
Take a deep breath and relax your shoulders, because on December 7, your ruling planet, Venus, enters nonchalant Aquarius. Your vibe shifts from hyper-focused to IDGAF, and it's for the best. Aquarius is your house of romance, so adding a little bit of their alien chic to your everyday ensemble makes you feel lighter somehow. Otherworldly elegance suits you.
On December 13, a Gemini full moon in your house of worldly wisdom urges you to get away for the holidays. Lady Luna aligns with Mars in long-range Aquarius and expansive Jupiter in your sign, a perfect setup for an adventure. If you do want to travel, buy your tickets before Mercury retrograde begins on December 19! If you can't leave, a staycation with plenty of good movies, music, and company does the trick. If nothing else, know that December 26 could be stressful. On the day after Christmas, when Jupiter in your sign opposes Uranus in your relationship house, there's only so much you can do to keep the peace.
Luckily, a Capricorn new moon arrives on December 29 to clear the air. With a little help from Mercury retrograde and Pluto, this new moon transforms how you view your home, especially in the wake of the U.S. presidential election. Support from Mars and Neptune in Pisces says your sense of well-being might fluctuate along with this shift, but channeling your feelings into art and rest help you dissipate any lingering weirdness. Pisces loves water, so start by treating yourself to plenty of hydrating masks.