Down to Party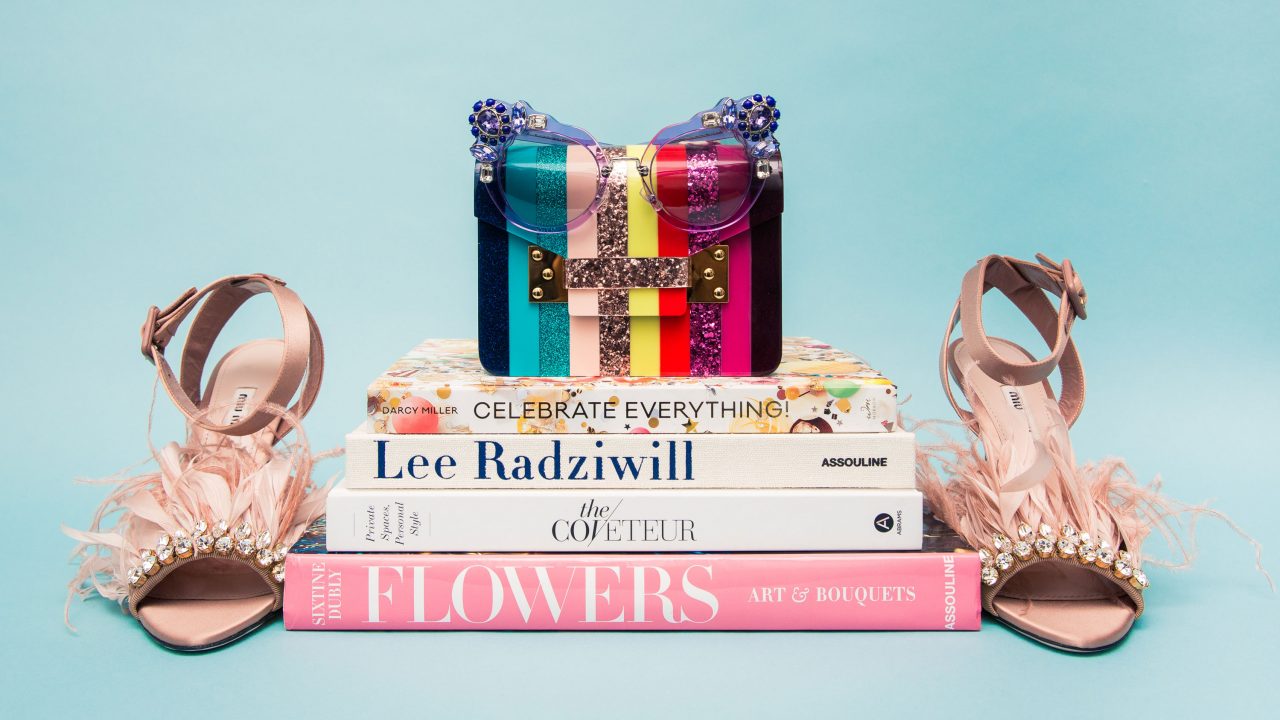 The Season's Best Party Accessories
The 27 must-have pieces to get you through party season.
Now that Thanksgiving is over, it's *officially* holiday party season. And while theoretically you could wear the same dress (or trousers!) to your office party, a friend's cocktail party, or a black-tie evening (fancy!), you'll need to switch it up with the right accessories. And boy, have we got you covered.
We rounded up the very best flats, heels, sneakers, clutches, keychains, and yes, even club-approved sunglasses (if you have to—or, if you're still feeling rough from the night before but have too much FOMO to stay home—we salute you) to carry you through the marathon of parties ahead.
The Right Amount of Sparkle
Is there a *wrong* amount of sparkle? We don't think so, but this Versace rhinestone-embellished clutch shimmers in just the perfect way. Make it even more festive with a happy Sophie Hulme charm, and literally anything you have on (navy satin pajamas, anyone?) becomes party-wear.
We love a good heel as much as the next girl (evidence below) but when you're going to a real rager, sometimes flats are the way to go. A pair of Tabitha Simmons metallic skimmers will keep your look elegant, even if you're dancing on a bar, while Pierre Hardy's splatter-paint sneakers are dressy enough for a formal party, but literally made for getting *down*.
Is there anything better than a pair of hot pink satin heart cut-out Prada wedges, adorned with a great big bow? We didn't think so. Pair them with a fringe-y Loeffler Randall clutch (and a handful of cherry gummies) and you're set for a terrific night out.
Stash any one of these printed bags under your desk, and you can turn pretty much anything into a party outfit. Prada's watermelon-print bag earns you extra credits for its out-of-season irony.
Ok, maybe subtle isn't the first thing you think of when you see these accessories, but in muted tones, and somewhat pared-down sparkle, they could just as easily be worn with your everyday wardrobe as with a full-on party ensemble. In fact, we think we could wear CHANEL's sequined flap bag *any* day.
If ever there was a time for a glitzy bag *and* heels, now is that time. If sparkle is something new for you, wear these with a solid-colored outfit (go for gray or burgundy rather than black), or with a bold print if you want to really go there (we think you want to go there).
If you *must* wear shades indoors, make them big-time statement makers. These are our favorites whether you favor a print, or something a bit more classic.
You guys, it's full-on winter, which means that for a large part of the world, sandals—or even any shoe that shows more than a centimeter of flesh—are out of the question. Luckily, there are more festive boots on offer this season than we can really count.
Top image credits: Shoes, Miu Miu; Clutch, Sophie Hulme; Sunglasses, Dolce & Gabbana