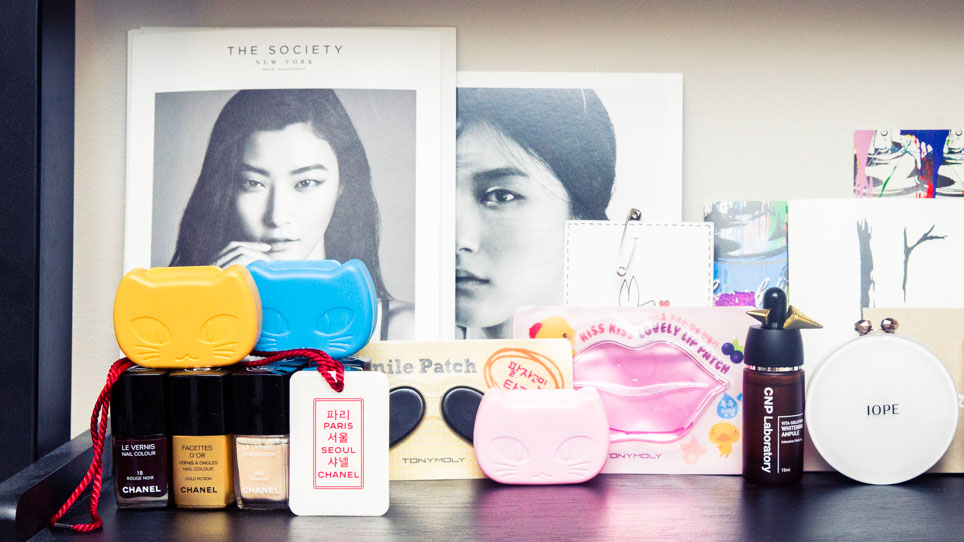 3 Strange New Masks You Need to Try Now
Something to do when you're at home for Thanksgiving.
When it comes to skin care, we're no wimps. Hey, not only are we willing to dabble in the unknown, we're eager to. How else does one find that just-so-perfect summer-to-winter transition foundation if not by trying 50+ others first? Change is hard, okay? So when products land on our desks (or, more commonly, pop up in the deep depths of our Instagram Explore feeds at around 12 AM) boasting ingredients like donkey milk and egg whites, it's needless to say we keep the exploration going. With many of the most unique—at least to an American audience—products on the market hailing from Asia, we turned to Korean-beauty guru Charlotte Cho, co-founder of Soko Glam and editor-in-chief of The Klog, to give us some insight into the quirkier side of skin care—namely, the latest in masking. And yes, the aforementioned donkey milk is most definitely involved.
How they will plump you up (sorry, we had to):
"Lip masks are usually formulated with a variety of hydrating ingredients such as hyaluronic acid or glycerin, which will bind moisture to your skin. Combined with collagen, these ingredients will help plump up the skin and fill out fine lines."
Their lasting effects:
"Depending on the product, the effect will last about an hour to 18 hours. Collagen ingredients cannot 'form' collagen in your dermis, but it can help reduce the visibility of fine lines and have a temporary plumping effect."
How and when to use them:
"I use them whenever my lips are in need of intense hydration! It's beneficial to use a lip scrub prior to using a lip mask, so that your lips can be smooth and free of dead skin cells."
They're big in Korea:
"Donkey milk became a trendy Korean beauty ingredient because of its hydrating and brightening properties."
The benefits:
"Donkey milk is known to have five times more vitamin C compared to cow's milk. That means it helps brighten the skin, fades out pigmentation, and boosts collagen production. It's one of the best anti-aging ingredients you can use on your skin because it also [prevents] sun damage from occurring."
Who should use them:
"Donkey milk is best for those with dry to normal skin types. Also, for those who are concerned about pigmentation and dull skin."
They're the key to clean pores:
"Albumen, another name for the egg white, leaves the skin clean and firm. It contains protein and is a film former, which makes your skin feel and look tighter. However, I would recommend exfoliating the skin with a chemical exfoliant (such as salicylic acid or lactic acid) to clear the pores of dead skin cells, and then use an egg treatment to reduce the appearance of pores."
You can DIY it:
"I've used plain egg whites to tighten my pores. I would recommend exfoliating prior to doing an egg white face mask."