WWWRN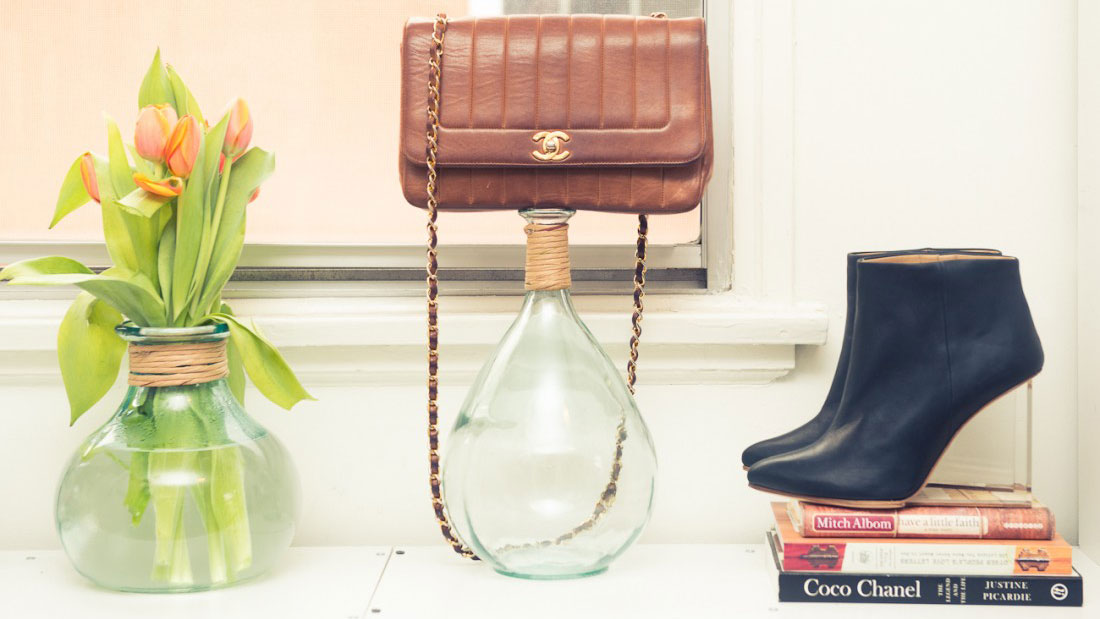 What We're Buying on Black Friday
What the contents of our digital shopping carts will look like come Friday.
Going by reputation alone, Black Friday is so not our thing. Long lines, often with casualties, all in the name of some flat-screen TV or DVD player that will be obsolete in a handful of years? Yeah, we'll take a hard pass. Of course, the annual shopping holiday is a different story altogether when you set the scene with your laptop, at home, ideally with a Le Labo burning and a glass of whatever at your side, and cruise the sales to your heart's content (and wallet's dismay). Here's how we're doing it (and what we're shopping for).
Alicia Cesaro
Senior Editor
1. Derek Lam Dress: File under Things I Wish I Bought Before Thanksgiving. When Moda puts a sale on their sale, there's little hope for my bank account.
2. Aquazzura Flats: One can never have enough flats, IMHO. Each and every pair of Aquazzura shoes is just so right, for all occasions all the time, so when they're 50% off, it's a no-brainer.
3. M.I.H. Jeans: And lastly, I'm taking advantage of super sale time to stock up on denim of all kinds, because I know for a fact I'll be bored of the 1000 other pairs in my closet come January. These are all business in the front, party in the back.
Meagan Wilson
Editorial Manager
1. No.21 Shoes: "Practicality"? What's that?
2. Jil Sander Shirt: Because I'm a sucker for a blue shirt. Bonus points if there are origami-like ruffles involved.
3. Fendi Micro Baguette: Funny how much easier it is to push any creeping thoughts of doubt about a purchase to the back of your head when it's on significant sale, huh?
Noah Lehava
Senior Editor
1. Vince Boots: A mainstay on my shopping list is a pair of shoes. And a good boot is my absolute weakness. Plus, these patina chelsea boots are both incredibly practical and affordable, so there's no excuse for not getting them.
2. Rosie Assoulin Sweater: It's effing cold in Canada right now so sweaters are all I'm thinking about. Load 'em up.
3. Sarah's Bag Pacifico Wooden Clutch: Not to contradict what I just said, but there's no better time to get something crazy, beautiful and, well, kinda impractical than when it's 40% off?
Andee Olson
Head of Technology and Site Director
1. Apple MacBook: For the first time in years, Apple announced they were having a Black Friday sale. While they are vague on what exactly the sale might be, I am hoping the MacBook is an option. Ever since I spilled coffee on my old laptop I have been eyeing the rose-gold MacBook as a replacement.
2. Saks Potts Coat: In my mind, one can never have too many coats. They are on my wish list every single year, and this year is no different. Saks Potts makes a color-block shearling coat that I have to have.
3. Larsson & Jennings Watch: I haven't worn a watch in a long time, but I've had my eye on this watch for a while. After test-driving a coworker's for the day, I knew I had to get it.
Laurel Pantin
Editorial Director
1. Creatures of Comfort Bag: Alert: All fall and pre-fall '16 is 30% off at Creatures of Comfort. I'm taking this as an opportunity to add to my collection of red bags (yes, it's an actual thing for me).
2. Osman Coat: Every year, I resolve to buy myself a new adult coat, in the hopes that by the time I start to feel like an adult, I'll have an adult wardrobe. This luxuriously patterned wrap coat is my pick this year.
3. Topshop Boots: Loafer boots? Yep, and yep.
Jodi Taylor
Assistant Editor
Part of the series:
WWWRN