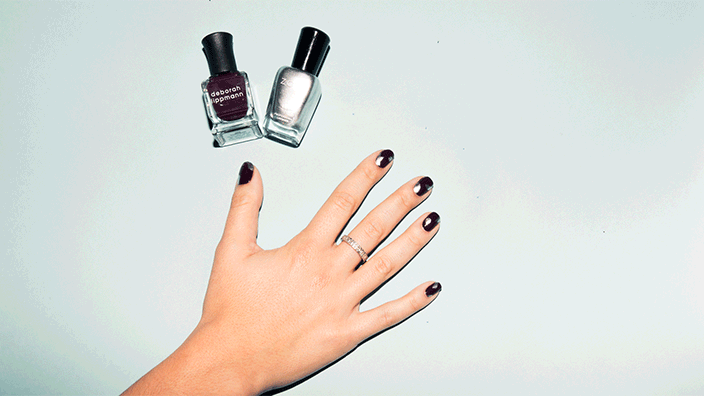 Nails
No "ironic" Christmas tree designs here, friends.
Alec Kugler
'Tis the season for fun drinks, spangly dresses, perfect playlists, and busting out new dance moves. Yes, it's party time.
We've recently covered what to wear, how to do your makeup, and clever tricks for making your home appear polished—but we'd be fools to neglect that one other area of your life that should be polished: your nails. With that in mind, we enlisted manicurist Alicia Torello to dream up three subtle, but still fun, party-ready manicures just for us. "What I like for party nails is glitter and metallics, but a new take on the usual designs we see," she says. "I like something that can be worn every day but also translates as a party nail as well." Same.
---
"Start with two coats of a base coat in a solid color. Use a striping brush to create the French shape at the tips with a contrasting metallic color. Finish with top coat."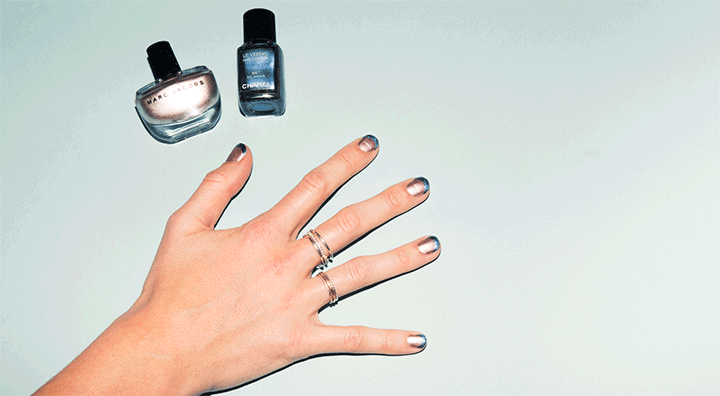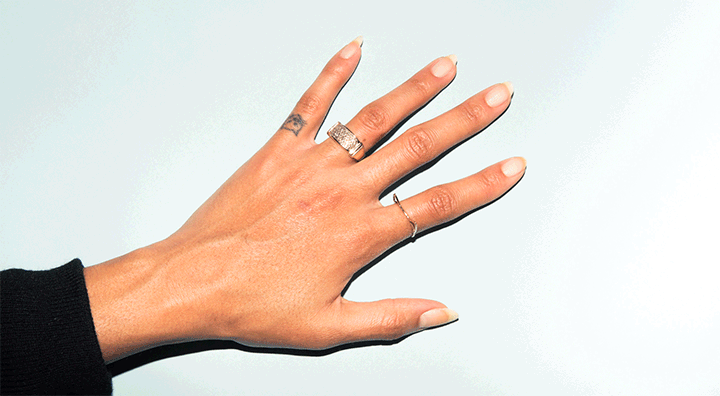 "Start with base coat, then add two coats of blue polish. Next, use a striping brush or brush from the bottle to paint sideways across the nail to create a straight line, then fill in the empty space with the bronze glitter. Do this on each nail, finish with top coat."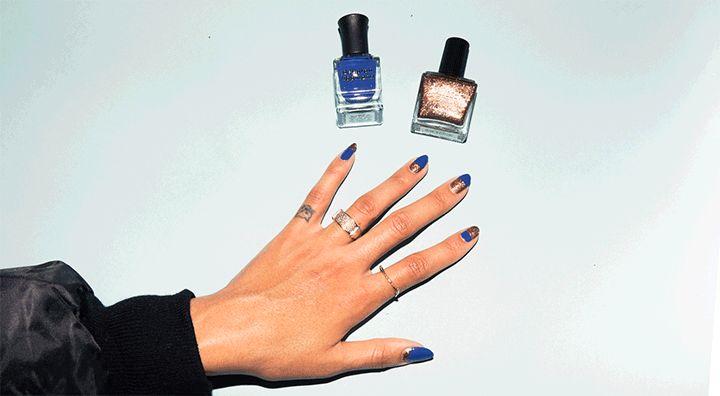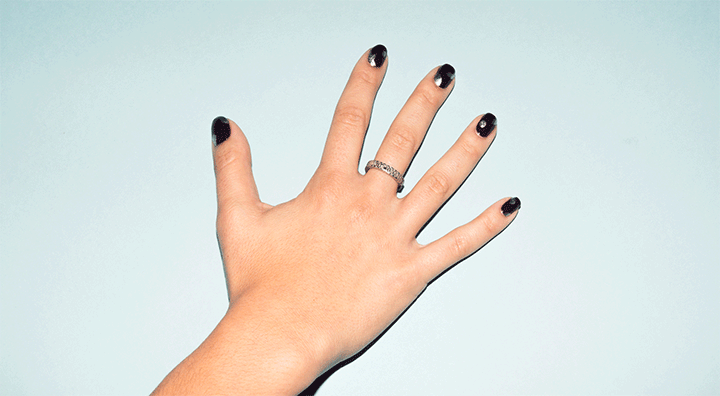 "Start with base coat. Add two coats of purple polish and let them dry. Then use a striping brush to create shapes on each nail. To make half stars, you can create a triangle at the edge of the nail and add the other angles where they fit, falling off the edge of the nail. You can create any shapes you like, all are fairly achievable with the striping brush, but they should all be different. Finish with top coat."