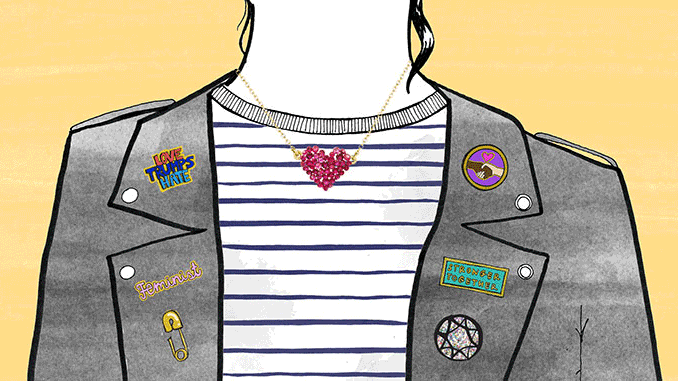 News
You know, if you're not a white, cis, straight male.
I don't know exactly what the new presidency will look like, but we've been given every reason to believe our fears as young women are justified. Here are some ideas for how you can protect yourself and the people you love as we wait to see what January brings.
---
Trump has threatened to implement policies that will put basically everyone who isn't a rich, white, cis, heterosexual man at risk. Before his term starts, make sure you know your rights. The ACLU has extensive materials, but you may also want to check out local organizations that can tell you more about state and municipal law. The ways these rights are enforced may change under a Trump presidency, so once he moves in, talk to a lawyer about the best way to stand up for your rights without putting yourself at further risk.
Undoubtedly, Trump's presidency—coupled with a Republican–controlled House and Senate—will change the ways we can organize on a national scale. But if you don't like the way law and policy look, you may have more luck making change at your municipal or state level. A good way to start is to identify an issue you care about and ask a local organization working on that issue how you can get involved. For example, consider contacting your local Planned Parenthood branch to see how they'll be working to protect and expand abortion access in your state. If you're concerned about sexual harassment and bullying, consider running for your local school board.
During his campaign, Trump promised to repeal Obamacare. Now he's fortunately started to walk back that pledge, suggesting he'll instead amend the health care law. Until we know exactly what will change, though, now might be a good time to talk to your doctor about your long-term medical needs, including birth control, hormones and medications for chronic health conditions. While an IUD isn't right for everyone, many people are now seeking the long-term contraceptive implant, which prevents pregnancy for five years—by which point we will, hopefully, have a new president.
Some lawyers and organizers are encouraging trans people to change their gender markers on legal identification to secure protection going forward. If you need legal or financial assistance, check out #translawhelp on Twitter. I've heard recommendations that queer families may want to seek legal recognition, given uncertainty about what a changing Supreme Court might mean for marriage equality (which I hope and suspect is absolutely nothing). The National Immigrant Justice Center has a list of steps for undocumented people to take now to seek legal protection and avoid extra risk.
Trump may use the vast federal surveillance apparatus to monitor the online activity of his opponents. Take steps now to protect your data, including downloading Tor and Signal. Encourage your friends, family, and colleagues to do the same.
6. Watch out for those who have even more to fear.
All of us are scared right now, but as my friend Mahroh Jahangiri wrote last week, some people's fears are more urgent than others. If you're white, or able-bodied, or cis, or straight-passing, you still need to take care of yourself, but also consider how you can support the people who have the most to fear.
Ed Note: If you're looking for a list of ways to get involved and causes to align yourself with to help others, please check out this list, which is continually updated with ways to donate your efforts, time, and money. There's also a newsletter if you'd like to stay updated every day.

Alexandra Brodsky is a D.C.–based writer and advocate working to ensure girls' access to education.