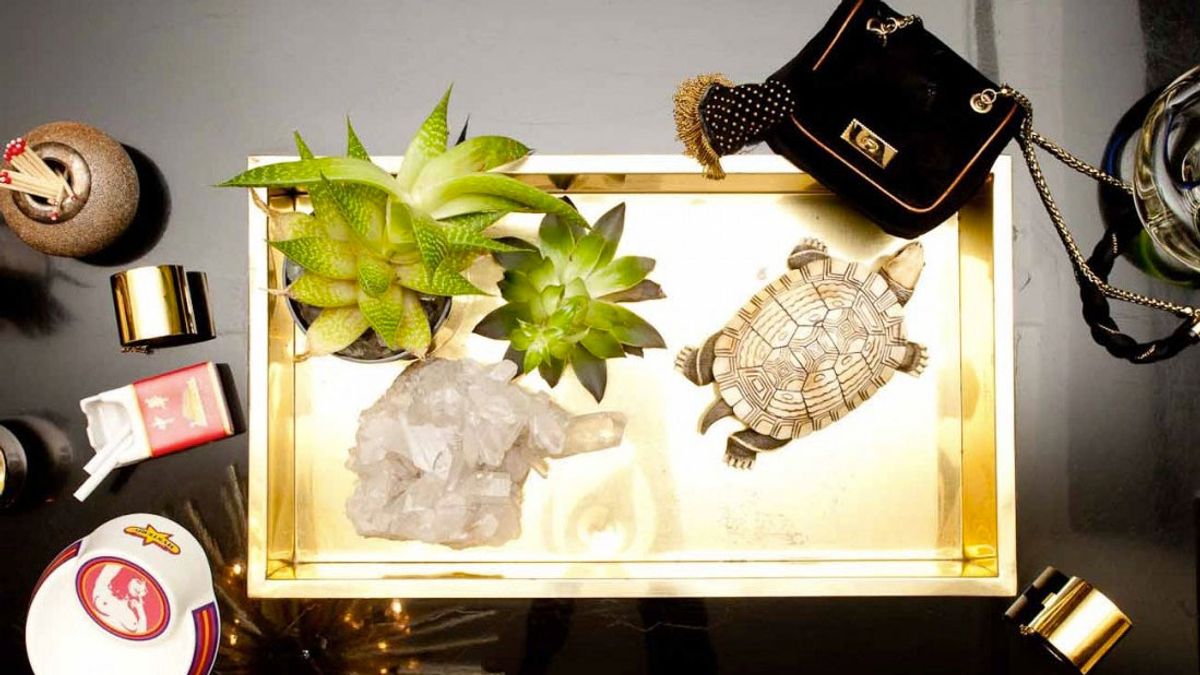 Decor
Adulthood is an illusion, guys. These home decor items are proof.
---
1. Small tree: "Yes, it's trendy, but it works: A tree in the corner of a room gives it added dimension and subconsciously communicates to others that you put more effort into decorating your place than just tossing a fern in your cart during your last Ikea run. We recently did a story on the best oversized planters to put your tree in, including Yield's colorful spun-metal pots that can go either indoors or out."
2. Daybed: "If you have the space, invest in a daybed. Not only are there some insanely good options out there right now (here are a few more), having a daybed in your living room implies that you live a life of leisure, even if that couldn't be further from the truth. Elite Greeks and Romans used to recline on them during dinner parties. Channel those vibes."
3. Home Bar: "Provided you're a drinker, a home bar is a must if you want to look like you've got your shit together. In addition to a bottle of fancy whisky, a bottle of fancy gin, a bottle of Campari, and a few bar tools, a great decanter is a must. We love this new ribbed-glass version by Ferm Living that's only $42; or splurge on Anna Karlin's. We're also wild about these cocktail, wine, and pint glasses by Mazama—the colors are so perfect."
P.S. Learn how to put together the perfect at-home bar here.
4. Designer Vase: "You definitely need a Natalie Weinberger Donut Vase—preferably styled with a few long, green leaves—as your table centerpiece. They're perpetually sold out on her site, but we're guessing you can special-order one; if not, start searching online for vintage ikebana vases by the Japanese company Toyo. For those with more adventurous taste in ceramics, we also recommend Ria Leigh's decanter and chalice set."
5. Beautiful Ashtray: "When you're entertaining, it's the little, unexpected things that throw you off your game, like having to use a wine bottle as an ashtray when you have guests who smoke. That's why I started Tetra. Pieces like this make you look like you thought of everything (plus it doubles as an ambiguous styling object when it's not in use)."
6. Pieces with a Story: "Nothing feels classier to us right now than celebrating the achievements of historically overlooked women, like the Finnish designer Alvar Aalto's wife, Aino Aalto, who's responsible for one of our favorite dishware lines. She also collaborated with Alvar on the iconic Savoy vase, but we all know who got all the credit for that one. It's always nice to be able to tell these kinds of little stories about your possessions when you entertain."