Down to Party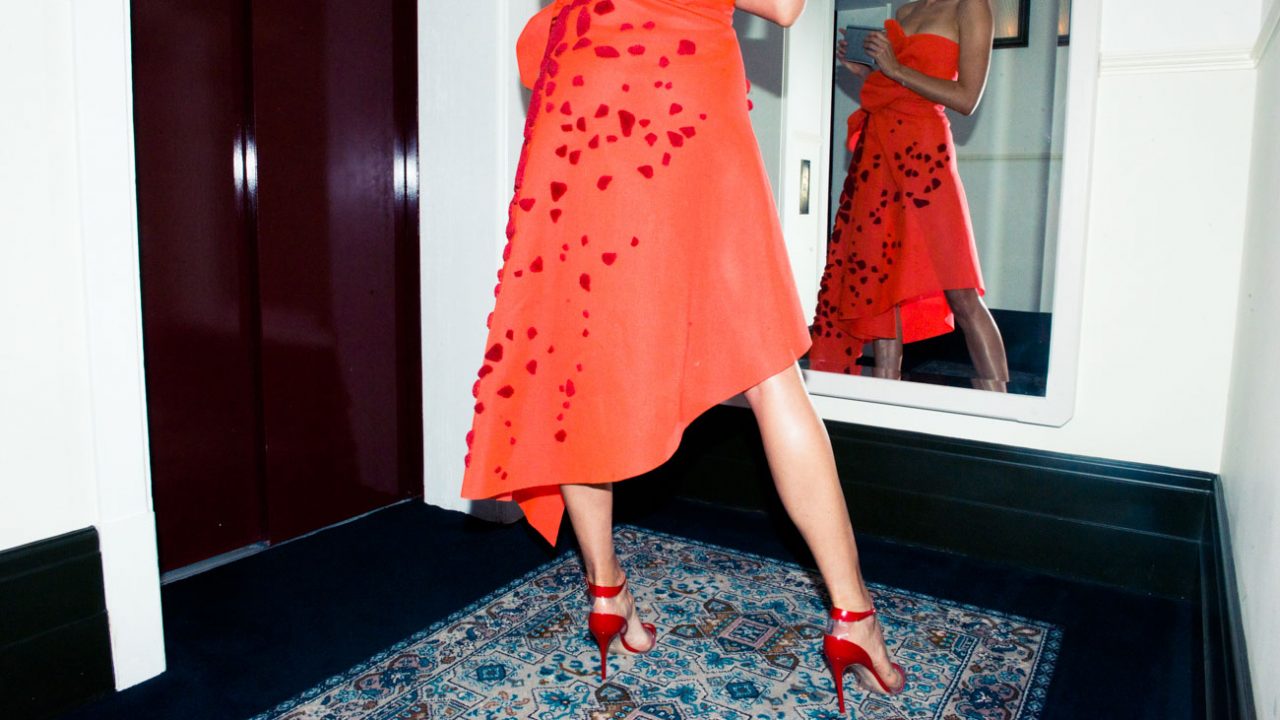 16 Party Dresses You Didn't Know You Needed
And how to style them night and day.
We've already established that putting the word party before any article of clothing has certain...connotations. One naturally thinks of early '00s bandage dresses, bare legs, and strappy stilettos in December's chill, or even, dare we say...hot pants. Yikes.
Which isn't to say that party dressing is a category we're against. On the contrary, we like few things more than preparing for a party (we've even dedicated a whole section of the site to the ritual). The challenge, then, is to find something unexpected for all your festive, seasonal occasions. And for that, we have the below: 16 dresses that you can wear to any party that are not obvious choices, and can be ingeniusly repurposed for work the following week.
Loose, floaty, and comfortable—three words you don't usually associate with partywear. To make these feel festive, pair them with a slicked back bun, dark lips, metallic heels, and lots of heavy gold jewelry (our favorite kind!). Then, on Monday, wear them with a knee-high suede heeled boot, air-dried hair, and top-handle bag, and they're good for the office. For those featuring cutouts, layer a tissue-thin turtleneck underneath in a contrasting color.
Typically, a sweater dress makes you think of something lumpy, heavy, and super not sexy. These, however, are none of the above. Either slinky, low-cut, or with surprise cutouts (the burgundy option features an open back), these would all be great party options with a bright red lip, pointy shiny pump, and chunky chain-strap clutch. For day, pair them with flat ankle boots and a shearling bomber to stay both stylish and warm.
If you, like we, are somewhat tired of the ubiquitous slip, consider a robe style as the update to lingerie dressing. Less obvious than a slip, and cooler than something with a corset, dress up a robe with ankle-strap pumps, a velvet clutch and a bronze smokey eye. For day, wear yours with a tailored overcoat, white sneakers, and a structured bag.
Military-inspired is likely the last thing you think of when picking a party dress—which is exactly the reason we like it so much. We'd put money on the fact that you'll be the only one wearing the look no matter where you go. The trick to making this work for night is in keeping the rest of your look extremely polished. Think: sharp cat-eye, slicked hair, and pointy pumps. For day, anything is fair game here—you can even layer a few of these over a pair of pencil trousers for a really cool look.