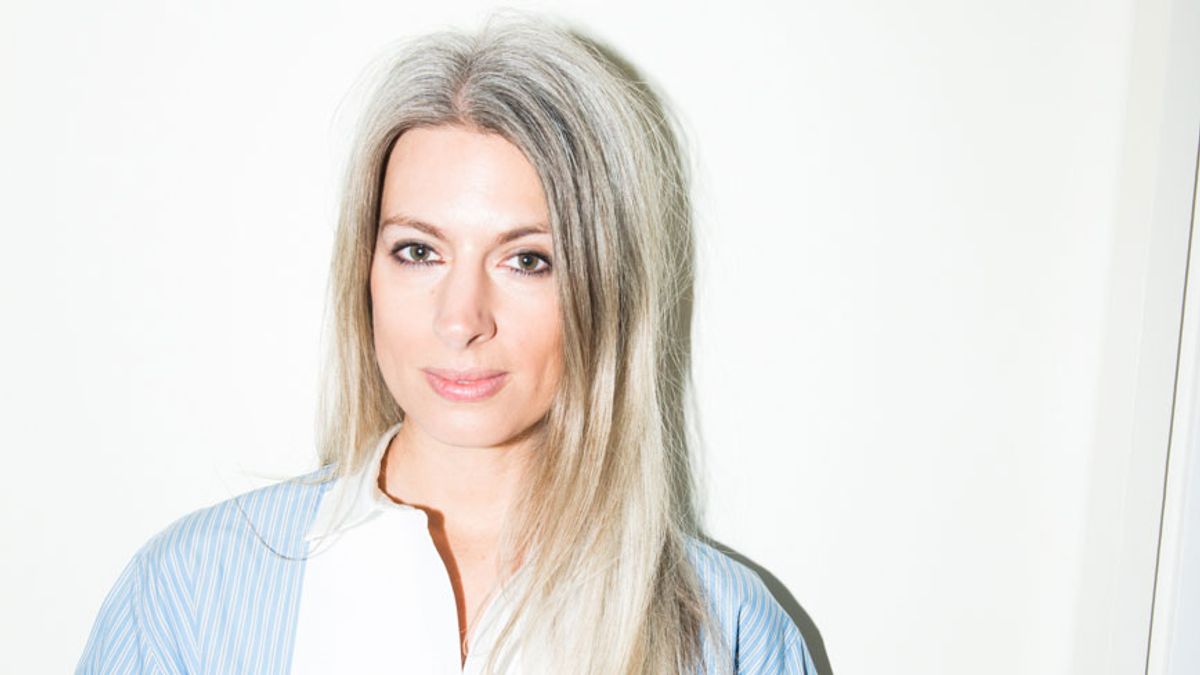 Trends
Sarah Harris is going for the luxe blanket look, and we're right there with her.
When it comes to choosing a winter jacket, the struggle is real. It's tough to even know where to begin. It's usually quite the investment, and you need to make sure you're in love with it because it's going to be glued to your body for the next three months. You'd think we have a pretty good handle on it, considering how many closets we've visited in our lifetime, but when it came down to the topic of coats, well, our thoughts landed on one in particular: British Vogue's Fashion Features Director Sarah Harris's. So we reached out to Harris to find out what winter coat she is purchasing this season. Her answer? Loewe's olive-green belted beauty.
---
"I love a coat that feels as easy as a luxurious blanket, and this is one of those that you can throw on over anything—tracksuit trousers, even—and still look chic and pulled together. Good coats have the power to do that."
We can't say we're surprised, considering this coat is *everything*. And for your winter shopping pleasure, we've found more than a few other beautiful options (just in case!) to keep you warm this time of year, and well into next.