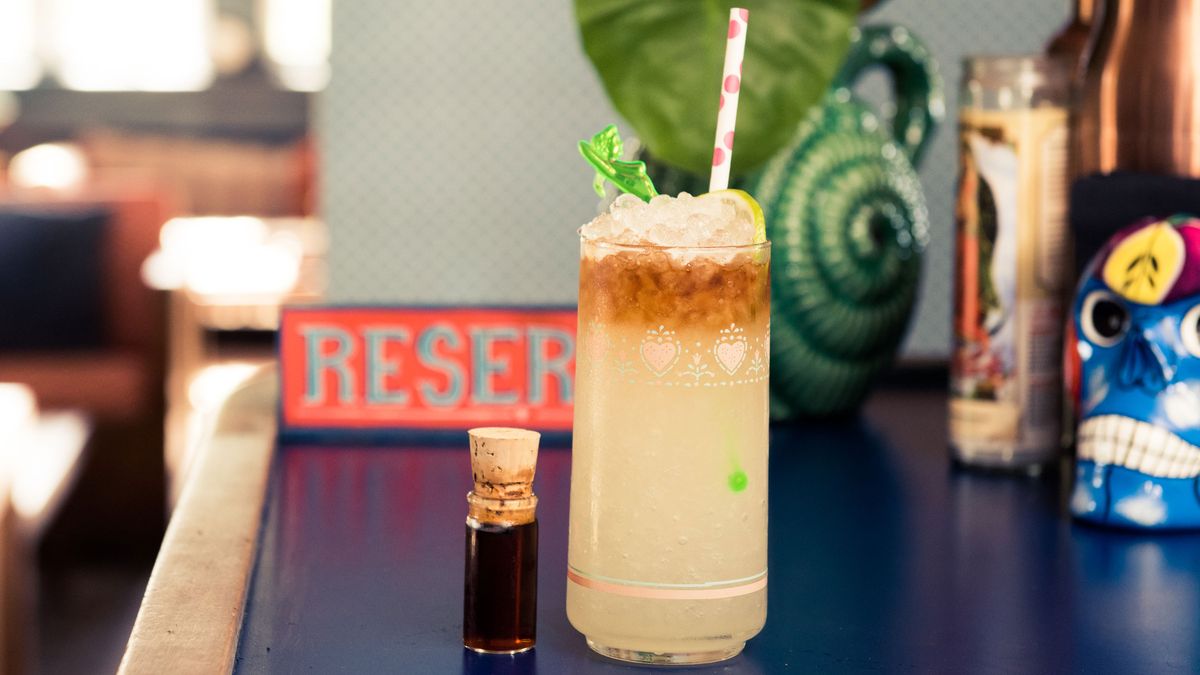 Entertaining
This Cocktail Will Make You Feel Like You're In the Tropics
Even if you're stuck in the cold Northeast.
Sure, seasonal (read: pumpkin-spice-flavored) beverages are all well and good, but there's only so much cinnamon and nutmeg that we actually want to consume this time of year. Frankly, we don't want to be reminded that we're stuck in freezing temperatures for the foreseeable four to five months (ugh!), and would much prefer to live in denial offered by more tropical flavors: like, say, that of a dark and stormy (ginger, lime, rum—yes!). Our preferred recipe comes from the Broken Shaker at the Freehand Miami—the land of perpetual summer where we, every year around this time, so badly wish we lived. If you happen to be in town this winter, we highly recommend you stop by the bar itself, which is full of the kind of South Florida kitsch that makes you feel almost as warm and fuzzy as the rum, but if you're like us, and just want the feeling, make their recipe for the Dark and Shady (there's a twist!) below. And it'll be almost like your office holiday party has been transported to South Beach. Almost.
---
Dark and Shady (from the Broken Shaker Miami)
Ingredients:
1 oz. Shady Mix (recipe follows)
.75 oz. lime
1.5 oz. Coruba or Goslings Rum
1 oz. club soda
Directions:
1. Combine Shady Mix and lime and shake with ice.
2. Add 1 oz. of club soda to tin and strain into Collins glass.
3. Top with crushed ice, leaving space, and float a shot of blackstrap rum.
4. Garnish with lime wheel and rosemary sprig.
For Shady Mix: 
1. Bring two cups of water to a boil and add four sprigs rosemary and 10 kafir lime leaves.
2. Remove from heat, cover and let sit 10 minutes.
3. Strain, add 4 oz. fresh ginger juice and three cups of sugar and stir to dissolve.
4. Cover and store refrigerated for up to two weeks. Makes one quart.