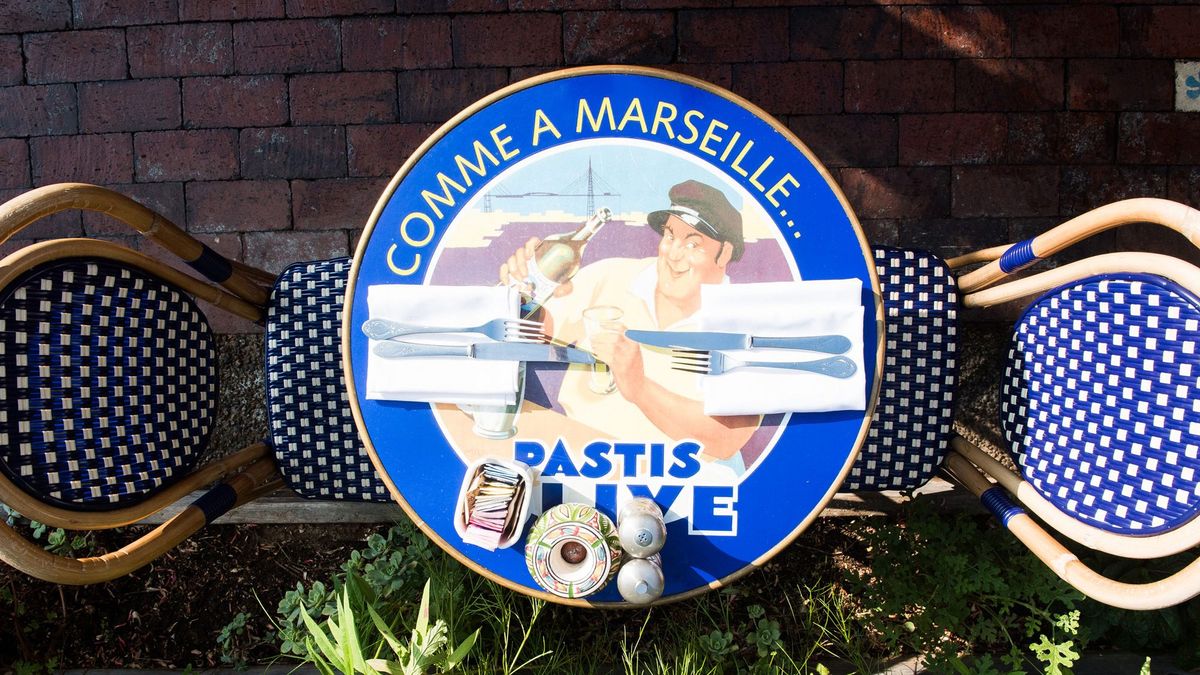 Travel
Why A Stay at This Los Angeles Hotel Should Be on Your Bucket List
A love letter to Le Petit Ermitage.
Our favorite thing in the entire world might be a stay at a fancy hotel. Ideally we're there with nothing to do (but luxuriate, obviously), but we'll take getting to do it while traveling for work as a close second.
---
When we heard we'd be staying at West Hollywood's Le Petit Ermitage, we were intrigued. Given its location, minutes from the Sunset Strip, we weren't entirely sure what to expect—and then our cab pulled up outside. The actual entrance is very blink-and-you'll-miss-it—a tucked-away set of stairs leading up to the hotel's lobby. In other words? It felt a whole lot more like checking into a luxe spa than a hotel within walking distance to Whisky-a-Go-Go (which says A LOT, given that it's L.A., and literally nothing is within walking distance).
The other thing we noticed almost immediately? The scent. The hotel's lobby, restaurant, and bar are littered with their signature candle, a smoky, downright sexy scent made up of notes of cedar and amber, with hints of grapefruit to keep it fresh. We hear you on the other side of the screen right now—"candle, schmandle. So what?"—and we totally get it. The world is inundated with beautiful candles and shelfies full of them. But when we say there's something to the hotel's fragrance, believe us—or better yet, believe the multiple times we heard, upon telling people where we were staying, that they love the candles (which, fun fact, melt down into a body oil!) so much, they'll stash a few, ahem, for the road, in their bag when visiting the rooftop bar. We don't exactly commend their behavior, but we do understand it. Luckily, the staff gifted us one when it was time to check out.
As if that weren't quite enough (keeping in mind we hadn't even gotten to our rooms yet. Or begun to tell you about the food…), the other thing we noticed within the first five minutes of arriving? The art. As in, the halls of each floor, the guest suites, and the lobby are dotted with the most incredible pieces from the owner's personal collection—we're talking Dali, De Kooning, Miro, Rauschenberg. The collection (besides just being incredibly cool) adds to the intimate feeling of the hotel—almost as if you're at a secret members-only hideaway, with priceless art everywhere you look, rather than the weird stuff pulled from stock-image libraries at other hotels (not naming names, but sometimes we wonder if Portlandia's Bad Art, Good Walls is real). Plus, if you ever feel guilty for never leaving the property during a weekend staycation, you can always pat yourself on the back for inadvertently getting a little culture in, too.
While our bag was brought up to the room, we decided to head directly to the private rooftop restaurant. Between the avocado toast, brioche french toast, burrata, fried chicken sandwich, truffle fries, poke, and rose garden smoothie, we were hard-pressed to make a decision—so we ate there literally every. single. day. of our stay. And we recommend you do the same (and have friends tag along to share). That said, for dinner, we *will* steer you in the direction of the turkish lamb meatballs, and the monkey bread for dessert. Seated under a private canopy at a sunny little wooden table overlooking WeHo, we couldn't think of a better place to steal away for an hour or two and catch up on work…or a really great book (or just your Instagram feed). Did we mention the space also doubles as a hummingbird and butterfly sanctuary? Because it does.
And then we found the pool.
The other side of the hotel's massive rooftop is home to a heated saltwater pool (BTW, they occasionally scent it with roses, in case not being there this very second wasn't quite painful enough yet) flanked by striped lounge chairs and umbrellas. By night, head over to the gorgeous tiled fireplace and massive wicker chairs for champagne (or one of their Monday-night film screenings).
After our investigation of the digs upstairs, it was time for the grand finale—seeing our room for the first time. We swung open the door and promptly bee-lined to the bathroom, only to be greeted by the best hotel toiletry situation we could have asked for—a full set of baby Le Labo body wash, shampoo, and conditioner, all in Santal 33. Jackpot. We maaaaay have hoarded them in our suitcases the entire week. Can't confirm or deny.
The final and ultimate test? The bed. Oh, the bed. Given that we promptly passed out (unplanned...) as soon as our head hit the pillow, we'd say it was pretty comfy.