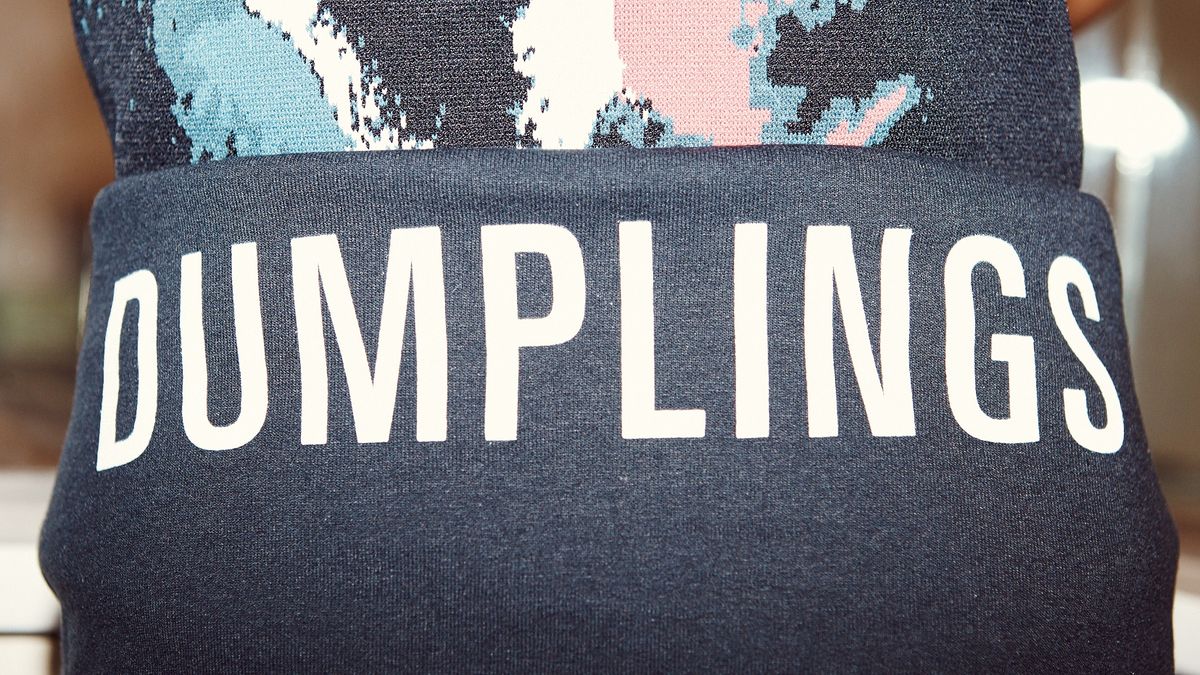 Career
Mimi Cheng's newest Nolita lunch spot is our comfort food obsession.
Weston Wells
As far as we can tell, any good story has these components: family, food, and love. And Hannah and Marian Cheng's has all three in abundance: take two sisters, born 18 months apart, add one top-secret family recipe, two massive career shakeups later and Mimi Cheng's Dumplings was born.
The sister's pride themselves, and their dumpling shops, on much more than just a family recipe (although that is what really brings the family business together), but also on how it sources local and organic ingredients to recreate the kind of food that their mom, Mimi, made for them their entire lives. Because to her, food is love and medicine. This sentiment extends into the bright, welcoming space of their newly opened Nolita location. As we devoured dumplings and bento boxes at a casual 10AM, the sisters explained to us how its design mimics that of their living room (while their East Village location evokes a dining room feeling). Because when it comes down to it, all Hannah and Marian really want to do is feed you dumplings and make you feel at home. And yes, we happily obliged.
---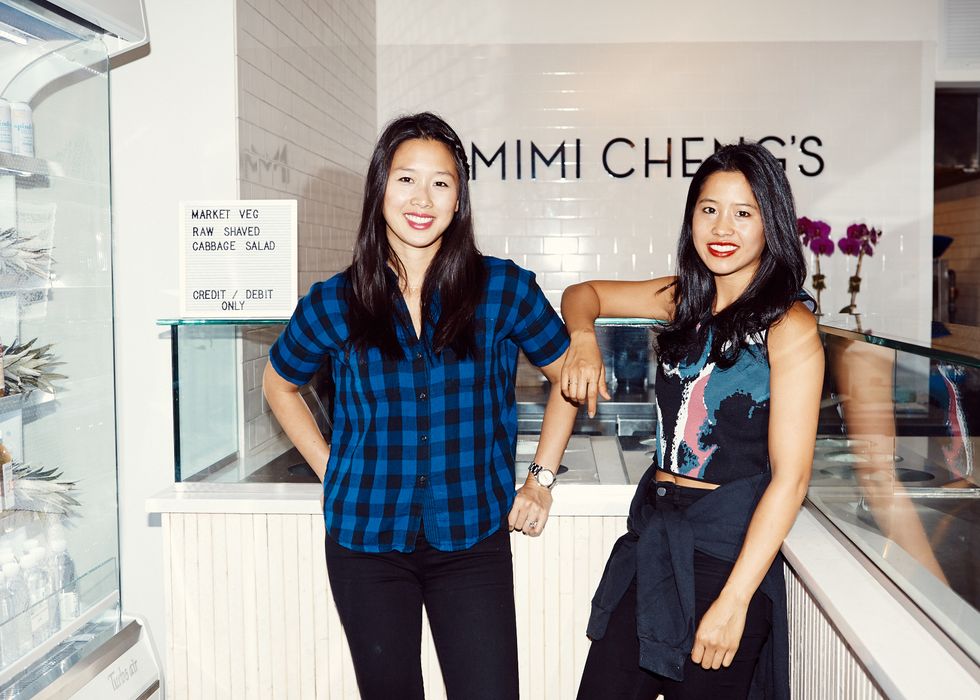 On drastically switching up their career paths:
Marian: "I studied international business at University of Maryland. My dream job was working at Dolce & Gabbana, so I did a two-year internship with them and then landed my dream job in wholesale womenswear and accessories. [Then I] went to Milan and did market [for them], and eventually moved over to Burberry. I left the fashion industry to pursue food. I completed an apprenticeship at Sweetgreen when they were opening up their first New York location. Then came Mimi Cheng's!"
Hannah: "I worked on the trading floor at J.P. Morgan, covering hedge funds for almost eight years, which was very different from the restaurant business! While at Georgetown, I interned and then worked there—so that was literally the only real job I'd ever had."
How Mimi Cheng's came to be:
Marian: "About three or four years ago, our parents moved out to the west coast. That coincided with our dumpling supply from our mom dwindling down. We only found these 'five for a dollar' dumpling spots in New York City, which is the complete opposite of the type of food our mom makes. So we thought there had to be other people like us, that wanted to spend money on and buy food that is actually good for you."
Hannah: "I went to Georgetown with the guys who started Sweetgreen and they are good friends of ours. So we ran our idea past Nick [Jammet] and he thought it was amazing. That was huge because neither of us have food backgrounds, and he comes from food, so it was a huge vote of confidence. We had our first dumpling party at his apartment."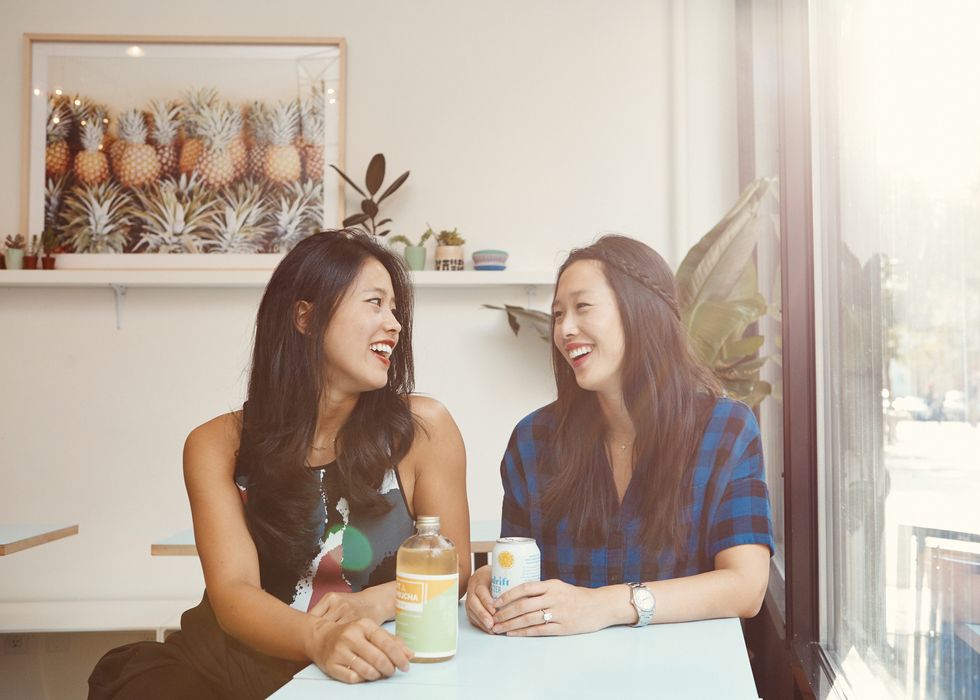 Why food and family go hand in hand:
Marian: "We believe food is medicine. It's an investment—you either spend money on food now or you can spend money on medicine later.
"Chinese and Taiwanese culture is very similar to Italian culture in that both are about food and family. Food is a language of love. In Taiwanese culture, when you greet someone you say, 'Hi, have you eaten yet?' Not, 'Oh hi, how are you?' Instead you greet them with tea and food."
Hannah: "The recipe is top secret from our mom. She wouldn't tell us the recipe for her secret sauce until two weeks before our first opening. She was boarding a plane to Taiwan and I was on the phone with her, like, 'Mom, this is ridiculous, we're opening in two weeks!' And then she was like, 'Ugh, fine.' And listed all the ingredients, but no measurements! She never measures anything, she just has a natural touch to it." 
How the East Village and Nolita dumpling shops are different:
Marian: "Mimi Cheng's is an extension of our apartment, so the East Village location is white, bright and sunny with a communal table at one point. We would say that it was our dining table. And this [Nolita] location is more designed like a living room with blue hints, but it's still the same sort of vibe."
Marian: "Our mom and dad are in town visiting; they said they're doing drop-by's to taste-test the food [at the newly opened Nolita location] and make sure it's up to snuff."
Hannah: "Even though they're different locations, it feels familiar. At the East Village location, we do a dumpling special of the month and we also have noodles on the menu. And [in Nolita] we have bento boxes."
Their favorite items (and sauce preferences):
Hannah: "Everything on the menu is stuff we crave, so we both love the Mimi Cheng and the Mighty Veggie dumplings and scallion pancakes."
Marian: "My favorite thing on the menu is the Taipei Tapas Bento Box; it's a fun format to eat out of because you get an assortment of your favorite things. We did a brunch dumpling in the East Village in January that had scrambled eggs, cheddar cheese, maple breakfast sausage, and then a side of Sir Kensington's Ketchup."
Hannah: "And sauce, we're big sauce people. Whether it's Sir Kensington's Ketchup or hot sauce. But we're really obsessed with hot sauce—all kinds. Literally everything. We were just in Hudson and they make this awesome fermented hot sauce, so it's kind of tangy. It's actually good for you. And obviously, we love the secret sauce.
"If you want to mix it up or double dip, it's more polite to put it in your own bowl. I like to take a bite [of the dumpling] and then pour the sauce directly in. That's not necessarily dumpling etiquette—that's just me."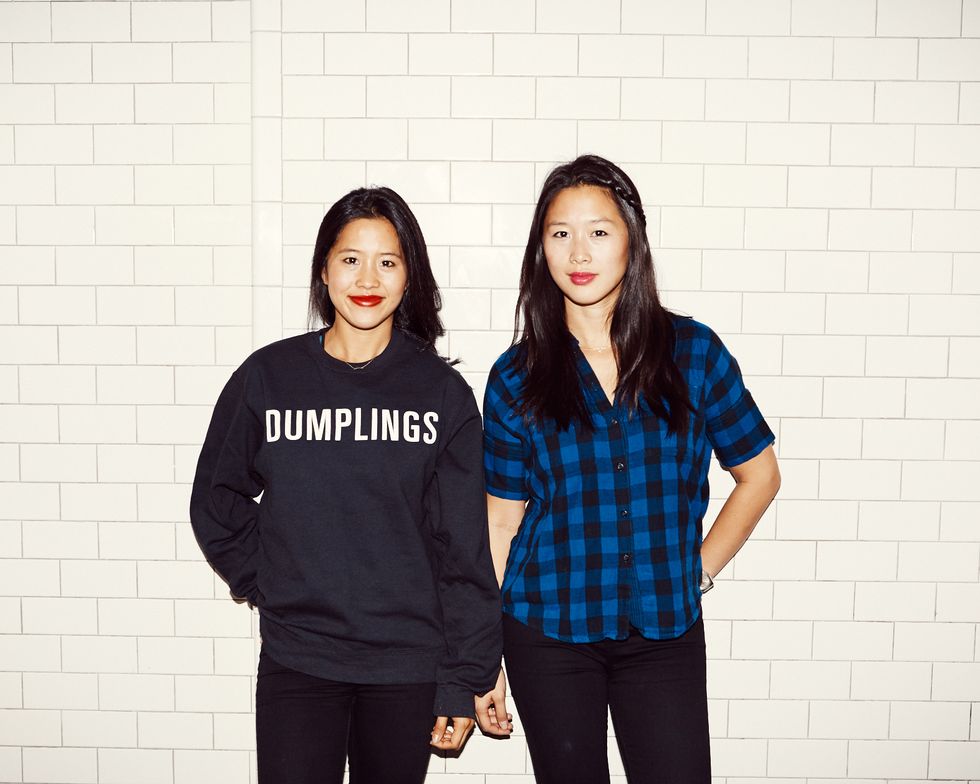 What they cook at home—and why they never order Seamless:
Marian: "We love to cook at home. We eat out a lot, but some places use a lot of butter or salt and it's very different than the way we cook here or at home. Right now, with the opening, we've been working 14-16 hour days so we haven't been cooking as much."
Hannah: "We never order delivery. If we're working late, we go to Pasquale Jones. It's around the corner and so good, we're pizza-holics. We love Prince Street Pizza, Emily's, Roberta's. We're always craving Asian, Thai and Indian food, too. We eat at Lighthouse Outpost about three times a week for lunch. They do Mediterranean-Israeli inspired food. Joe, the chef there, is awesome. He makes their bread."
What's next for the duo:
Hannah: "We're always thinking about the next step. Even before the Nolita shop opened, we'd already been thinking about Mimi Cheng's 3.0. Ideally, we'd love to go from New York to L.A.—that's the dream."