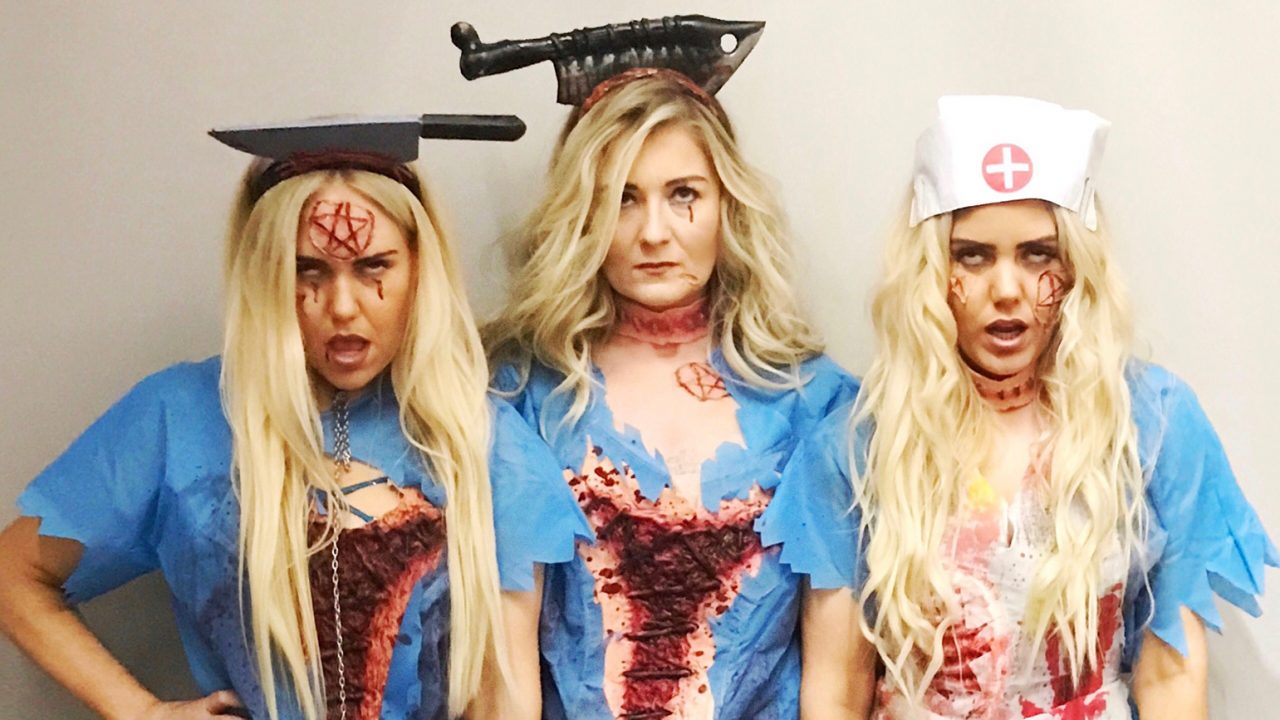 What Aimee Song, Elaine Welteroth & More Are Being for Halloween This Year
In case you needed some last-minute inspiration.
There's something about dressing up in costume that feels so liberating—perhaps it's the fact that for one night (or weekend) you can be whoever or whatever you want to be, no strings attached. Whatever the reasoning, all we know is that we are huge fans of Halloween, and it seems we aren't the only ones. All weekend we watched as our feeds were overtaken by pics of our friends and our most fascinating follows dressed up as their best gory selves and nostalgic idols. We reached out to a few of our favorites to find out exactly what they chose to go out as for Halloween.
Digital Editorial Director, Teen Vogue
"When I was younger, my dad REFUSED to let me go for Halloween as my favorite character ever: the pink Power Ranger. So now, some 15 years later, I purchased a ladies' adult large Pink Power Ranger bodysuit and fully rocked it in all my pink pride."
"We had a squad of zombie emergency room doctors and nurses! A good vein is what dreams are made of!"
"I was a sushi roll! They say you are what you eat, so I made a last-minute costume with my best friend, who was soy sauce. Dani just happened to be a geisha."
 
Editor-In-Chief, Teen Vogue
"I [was] Joanne the Scammer!"
"Last year, I was Marie Antoinette—I'm not sure I can top that! But this year I'm going to Tinaween and the theme is VMA's, so I'm going to go as Christina Aguilera."
Celebrity Hair Stylist; Founder, Ouai
"My husband Mike Rosenthal and I love an excuse to get into a costume. We went with sock hop theme for a 50s themed bday party this weekend. We chose She-Ra and Slash bc those were our hero's growing up!"