Trends
10 Pairs of Designer Sneakers That Are Totally Worth the Investment
Satisfy your desire for fancy shoes and your need for comfort at the same time.
Meagan Wilson
Designer shoes: quite possibly our greatest weakness. They're the reason why we have exponentially more internet tabs open than we should, and why our credit card bill hasn't been paid off in going on a year (we blame those Gucci slides and just about every Mansur Gavriel shoe launch). But this season's crop of designer sneakers might just eclipse every spending problem we've yet to encounter: they feel like the Stan Smiths we can't take off, but have the labels, workmanship and high-fashion currency of the stilettos we've amassed—and admittedly hardly wear; see: sneakers. All in all, with more cost per wear, investing in the following CHANEL, Dior and Gucci is just good sense.
---
These are weird fashion person sneakers at their best: hand-finished embroidery; a subtle but still identifiable logo; and a chunky sole. In other words, you need an outfit that will match the fabulousness.
All, Dior
Hello, beautiful, bedazzled slip-ons that I will wear everywhere from the bodega in my PJs to Thursday-night dinner at Acme. You are perfect and I love you, from your thick rubber sole all the way to the sparkly buckle that makes you you.
All, Roger Vivier
Christian Louboutin made the original look-at-me shoe with those famous red soles. He now has his place in the sneaker world, all of them complete with the red bottoms, of course.
All, Christian Louboutin
Wouldn't you know that CHANEL made the everyday sneaker into the ultimate glamazon footwear—that you can still wear every day. It might have something to do with the power of those itty-bitty interlocking double-Cs.
All, CHANEL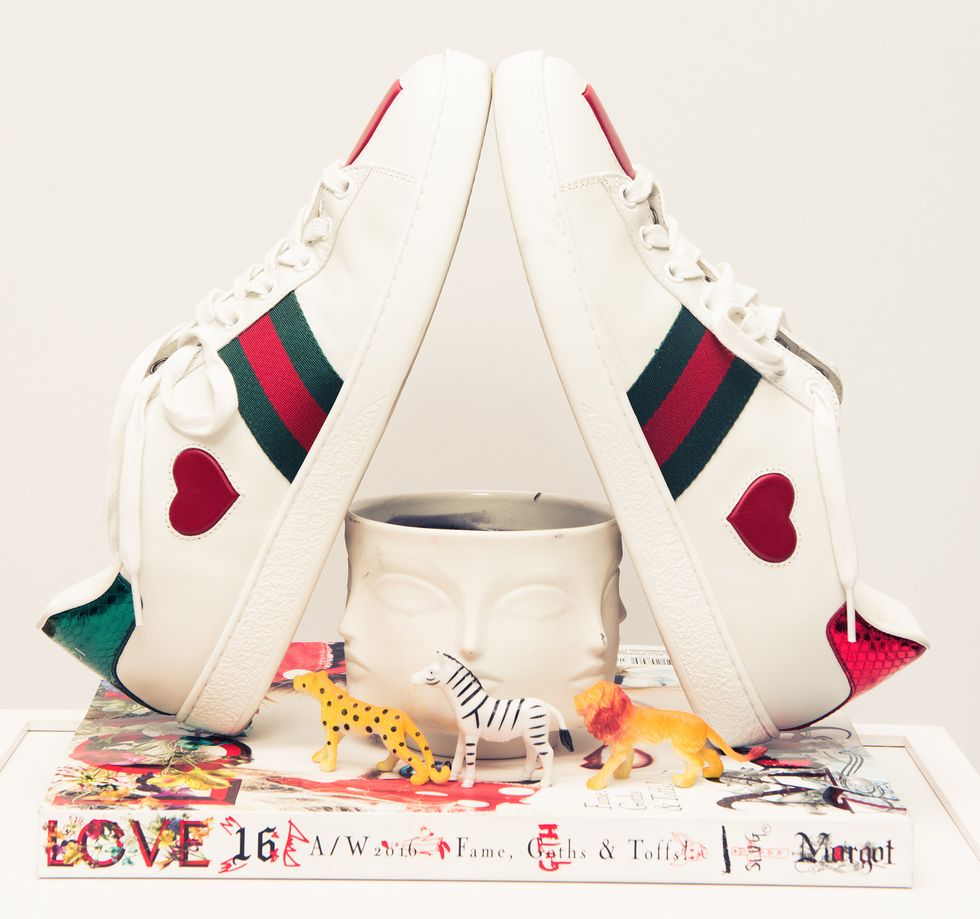 A series of emoji hearts as co-opted onto these adorably perfect Gucci sneakers would aptly describe our feelings toward these shoes.
Sneakers, Gucci
These are the happiest fashion-girl medium between Saved by the Bell and Martha Stewart gone wild. Certainly enough to give your look a real kick—literally.
Sneakers, Dior; Emilio Pucci