Makeup
The Hadid's Favorite Makeup Artist on His Must-Have Products
Everything you need for a rogue roadside shoot with Pat McGrath.
Alicia Cesaro
If like us, you're constantly screenshotting beauty looks on Instagram (at, like, midnight, when you really should be sleeping), then chances are you have a lot of makeup artist Patrick Ta's work saved. Ta is an industry staple of the highest regard, considering that he's one of a few entrusted with making up every single Kardashian and Jenner, goes everywhere Gigi Hadid goes, and is behind the faces of Shay Mitchell and pretty much every other model you can think of (Joan Smalls, Chrissy Teigen, Hailey Baldwin…). As far as we can tell, the reason is simple (besides Ta being super down-to-earth and friendly—always a plus, especially in a somewhat jaded business), his looks are downright gorgeous. Utilizing uber-highlighted skin, long lashes and the neutral brown-toned lips that hundreds upon hundreds of YouTube tutorials are dedicated to achieving, the end result is red-carpet glamour that's wearable for everyday.
Fresh off a red eye from Los Angeles to New York (and right before jetting off to meet Gigi in Germany), we caught up with Ta to chat about how he built his career through social media and that time he had a rogue photoshoot with *the* Pat McGrath on the side of the road—and then how they became IRL friends. As far as we can tell, if you're on a texting basis with Pat, you've officially made it.
---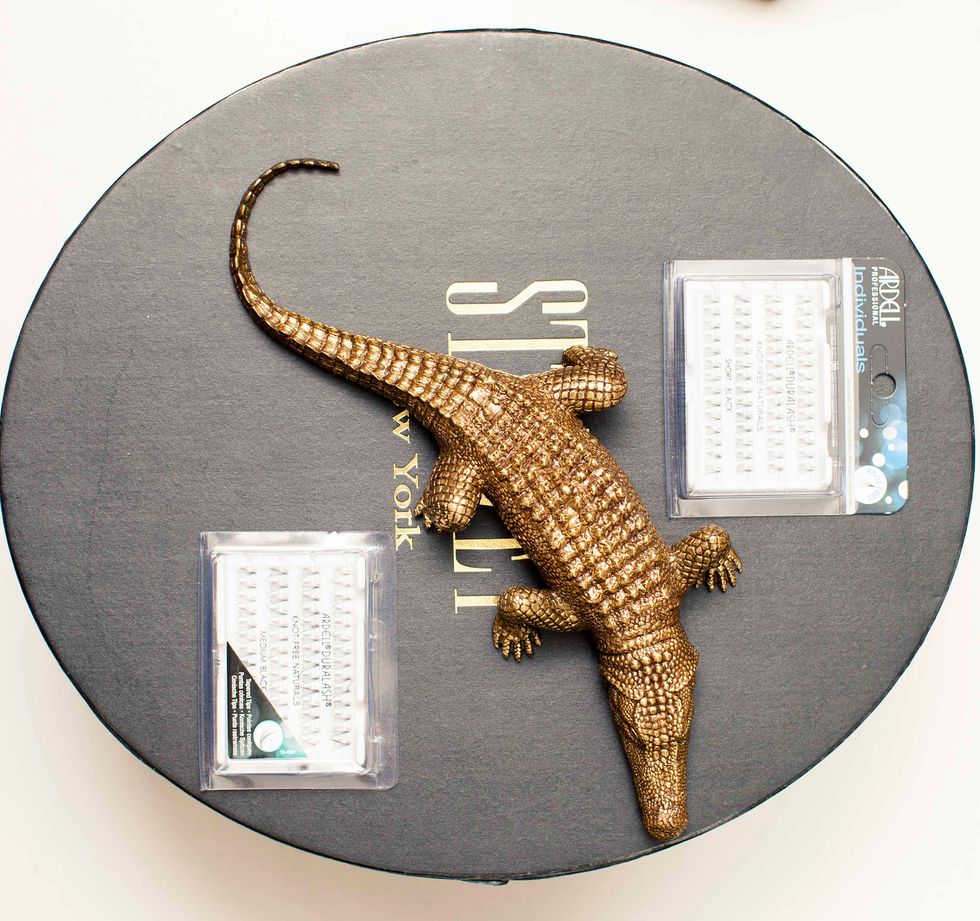 How the Arizona native got his start in the industry:
"I have been doing makeup for a total of five years—I moved to L.A. in February 2013. I was so lucky to be able to meet the girls that I've met. One of my first clients was Shay Mitchell, and she really helped grow my career. She found me via social media and from there it was a spiral effect.
"Joan Smalls was the first VMAs makeup I ever did two years ago. I got a call from her when I first moved to L.A. in 2013. I freaked out inside, because that was when she was in the Beyoncé music video, and I was obsessed. The fact that she was calling me was a pretty big deal."
How Instagram has basically forged his career:
"The Kardashians found me on social media, and Gigi [Hadid], too. Literally every single one of my clients that you see on my Instagram is from social media. The minute someone starts to follow you, you know that they're interested.
"The times have changed so much, it's so much easier for a celebrity or a public figure to just go on Instagram and look at someone's work rather than going on [an agency's] website and having to scroll and find the artist."
His first big clients:
"My first big client after Shay was Gigi. When I met her, I knew she was going to be a superstar. She only had about 200,000 Instagram followers then, and now she has about 24 million. She has helped my career so much because as she grew, I grew, and we've become such good friends. She is so loyal and takes me everywhere with her—whenever she breaks a brand deal, I get to do it with her. She is so young and has such a good work ethic, is nice to everyone she meets and keeps the work environment fun. She is beautiful and sweet. And has amazing skin!"
What it's like working with the Kardashians and Jenners:
"Working with the Kardashian family has been a life changer for me. They are strong personalities in the makeup world. Everyone is obsessed with their makeup—and their hair and styling. They play such a big part in the fashion industry because they have so much social power. When I first started doing makeup, I would stare at their pictures and try to figure out what they did.
"The first Kardashian I worked with was Kris Jenner, then Khloe, Kim, Kourtney, Kendall and Kylie. Kylie was the last one I worked with, and she's the one that loves makeup the most.
"My favorite Kylie Lip Kit shades are Dolce, K, Literally, and Malibu. I love them because I honestly feel like they work so well on everybody. I love brown tones so much."
That one time he lost all his makeup on a job (!):
"I was going to St. Barth's on the Kardashian family trip and my makeup kit didn't arrive. It was one of my first months working with them so I was like, 'My career is over! I can't even do their makeup.' I told them right away because I was there for work. Thankfully all of the other local artists were so nice and shared their makeup with me, so it all worked out in the end.
"Ever since I lost my kit, I carry-on a tiny one because that can never happen again or I would be screwed. When I fly direct I feel fine, but if I have connecting flights, I carry it on even though it's so heavy! It's a small kit but it's compacted, it weighs about 57 pounds.
"If I lost my kit [again] I would run to buy highlighters; I love Jouer Cream Highlighter. I love Armani lips, the liquid mattes are so wearable and last all day. They feel moisturizing because they have so much pigment. And a bronzer."
His secret to strobed out skin:
"I am obsessed with skin—you can't have your makeup looking amazing without a great base. I always tell clients to spend their money on skincare and take care of their skin rather than spending money on expensive foundations. My favorite cleanser is La Mer, I use it myself and I'm seriously obsessed with it. I also love the La Mer Concentrate, it seriously changes your skin texture, helps with redness, peeling, reduces pores, it's an all-in-one. If anyone wanted to buy a La Mer product, I would recommend the concentrate.
"I don't usually use primer, but I always make sure the skin is extra, extra, extra moisturized before makeup application because it makes the foundation melt into the skin. Even though you might be putting a lot, it still looks as fresh as possible. I love makeup that is glamorous yet wearable. You can still strut the red carpet in it, but I love making girls look glamorous in a wearable way."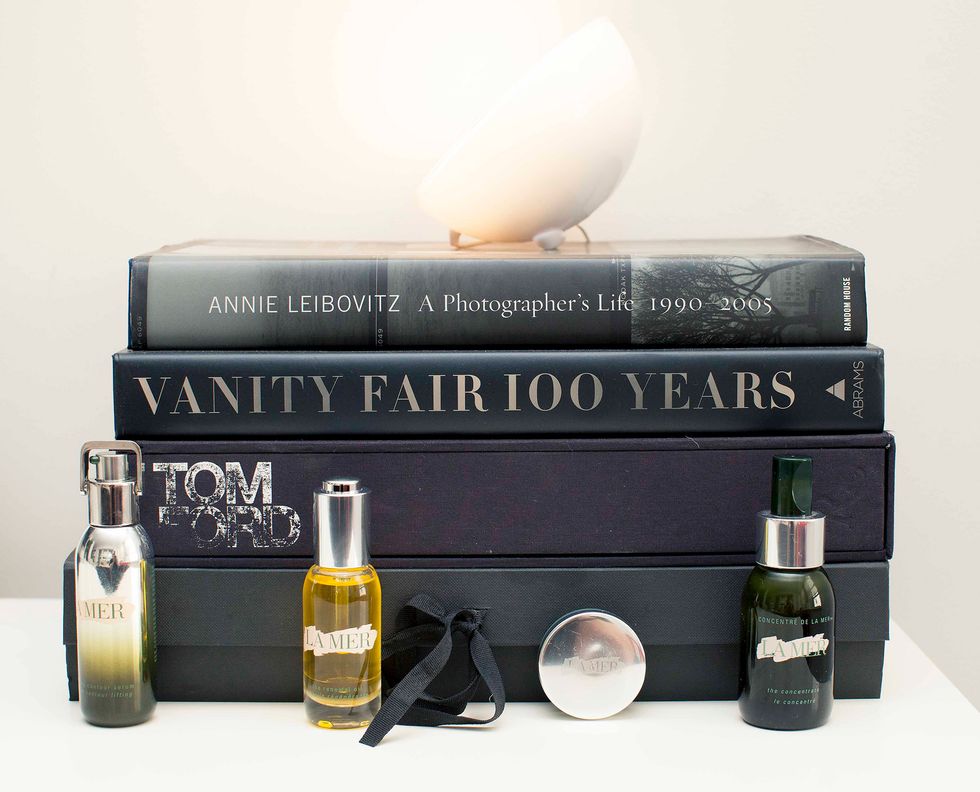 An all-time career highlight (and the three people he'd love to work with):
"One of the highlights of my career was when Pat McGrath texted me saying, 'Hey, can I call you? I want to do something really special with you.' I was like, 'I have made it!' I was so excited. She called and wanted to come visit me on set for a photo shoot to promote her lip launch. She rolled up ten people deep with all her assistants just to put on the lip, she is that glamorous. She gets to set and the property manager basically kicks her out, I'm having a full-out panic attack like my career is over. I cannot believe they are kicking Pat McGrath out, do they even know who she is? I'm having a full-on panic attack but still have one shot left to do, so the whole time I can't really be paying attention to the shoot because they're kicking Pat out, but I obviously have to finish. After we finish the shoot an hour later, I call her right away and she is waiting outside!
"I have Shay [Mitchell] get in my car going to meet her. We met Pat on the side of the road at 9 PM, in the middle of the mountains, and all of her assistants come out of her car with their iPhone flashlights. We end up doing the makeup in the backseat, it was so fun. I told Pat she would never forget me after that. It got so much press because we were Snapchatting: 'Roadside assistance lip service by Pat McGrath.'
"The fact that that happened was incredible—it was a memorable experience and turned out so well. It wouldn't have been as fun in the studio as it was on the side of the road. She is a makeup legend and now I feel like we are on a friend basis, we text each other. I still can't believe I text Pat McGrath."
If you're an aspiring makeup artist:
"My advice for makeup artists is that you have to love and care about what you do. When I started, I did makeup for free, because I wanted to get my work out there. When I got the opportunity to work with celebrities, I was critical of everything because I wanted it to look amazing. When they walk that carpet I want them to look and feel stunning. It looks so glamorous, and obviously it's a fun job, but you're basically always on call and you might have to work a holiday, you have to be ready to not go on your friend's vacation. But I love what I do so much, I feel that I'm never working. You just have to love it. It gets tiring sometimes with all the traveling, but I say take pictures of your work, otherwise people won't be able to see it. In my generation, Instagram is very important. Don't be scared to take your time and even if they are rushing you, take your time. Do a good job and never stop learning. The minute you think you know everything is the minute that you fall."