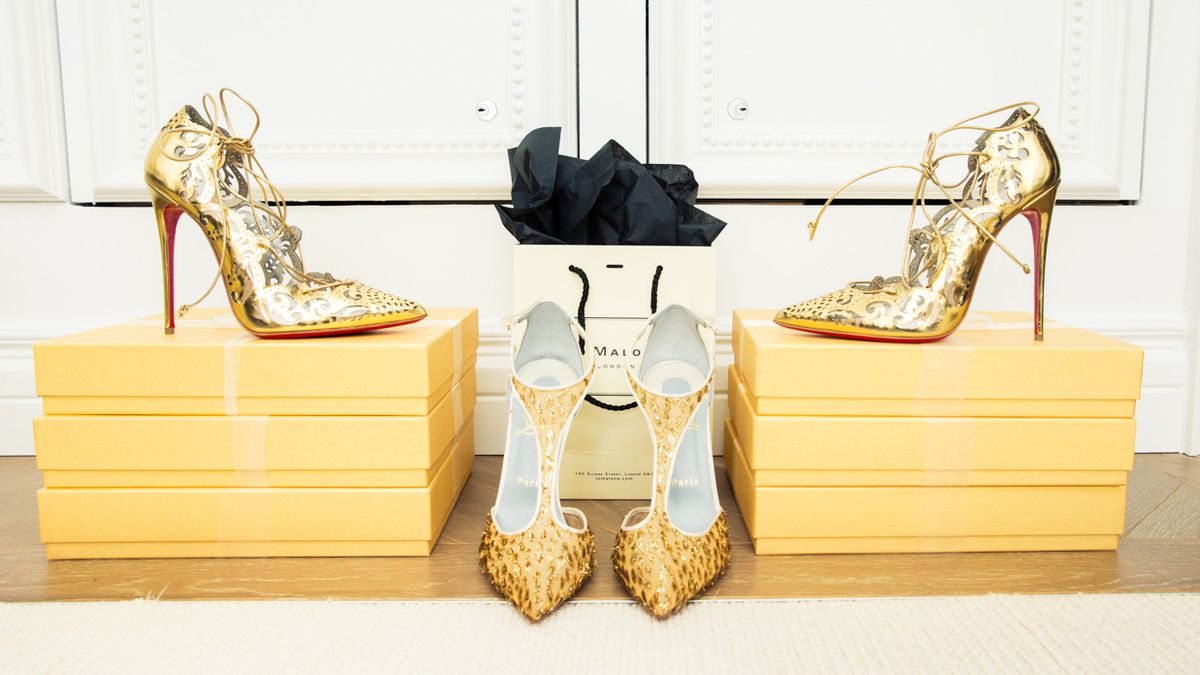 Weddings
If you're going all in on a pair of shoes and a clutch, you'll want to wear them more than once.
Granted, the limits of spending when it comes to your wedding day are astronomically higher than any other day of your life. A pair of shoes that might have otherwise gotten a dropped jaw and a 'You have to be effing kidding me…' suddenly seem if not reasonable, then at least justifiable.
What is not justifiable is only getting to wear these items on just one special day. And so, we've plucked the best bridal accessories on the market that can be repurposed and re-incorporated into your everyday wardrobe. Bonus: every time you wear *those* shoes, or carry *that* bag, you'll get a little residual bridal magic.
---