The New Classic Pieces To Buy Now
Our editors' take on the trends that are here to stay.
Trends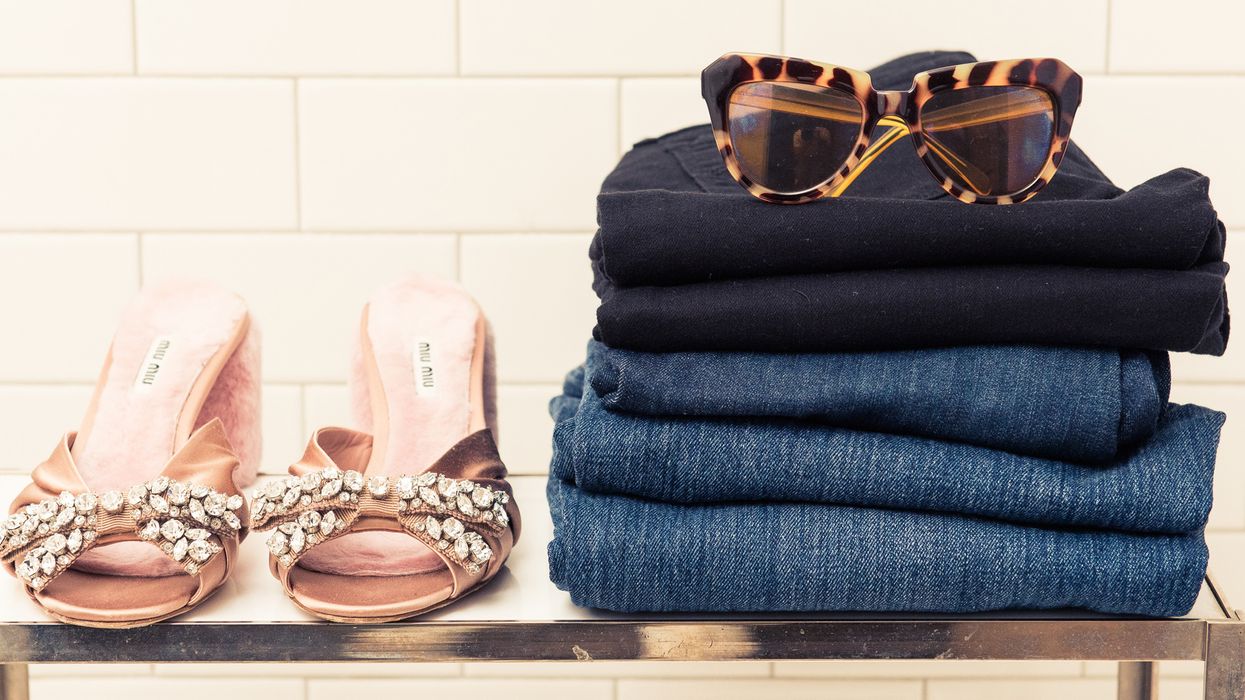 ---
1. Chloé Pants: Any standardized "30 items you need in your closet by 30" bullshit will tell you you need a pair of black pants. And while I don't entirely agree with that (...isn't that what denim is for?), I do love a good pant that makes you feel ready to deal with life. Rainbow stripes and zippered cuffs only add to the feeling.
2. Aquazzura Flats: For me, ballet flats are the forever and ever shoe, and tons of style icons (Jackie Onassis, Audrey Hepburn, Brigitte Bardot) help prove my case. The latest iteration, with lace-up everything, is fine by me and makes these flats feel much more modern (and therefore night out appropriate).
3. Mansur Gavriel Bag: This may be a super trendy brand at the moment, but there's no denying the classic shapes and feel of their designs. And this new tote is no exception. Again, my barometer of "classic" is, 'can I see 50-year-old me wearing it?' And yes, I can. In fact, it almost feels like something a really cool grandmother would pass on.