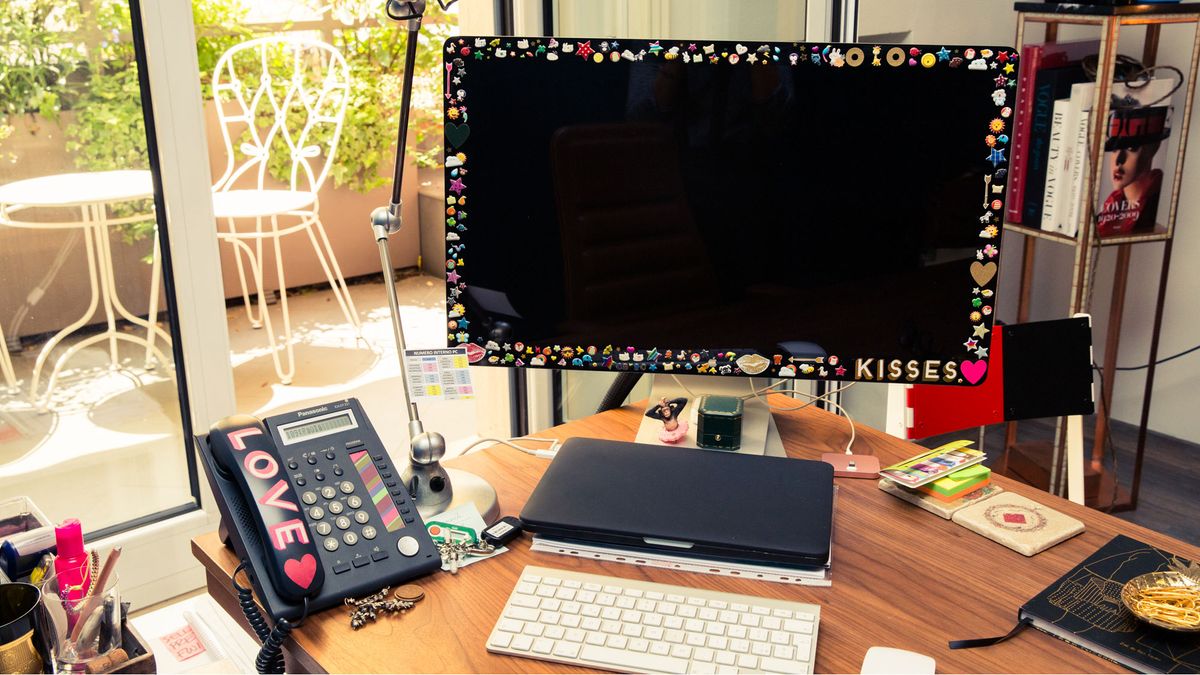 Career
How to Work Your Network
Making connections like it's your job.
Let's be honest: do you know how to network? It goes way beyond exchanging business cards at an industry event or happy hour; Networking is part of the hustle and is a key way to cultivate your contacts. In other words, networking can serve you when you least expect it—and when you need it most.
We're not suggesting stalking former coworkers on social and sliding into their DMs: this can become very time consuming and kinda creepy. If you want to learn how to network strategically, you should start today.
Schedule 10 minutes of "light networking" into your daily routine. (You can even multitask and do a K-beauty mask at the same time. Whatever tickles your fancy.)
The key point here is that networking should be practiced daily. The secret to successful networking is a bit like maintaining a proper skincare regimen (speaking of multi-masking): you need to take small steps right now, so that you're not left with a daunting task when the need arises. (Like when a job you highkey want is posted on a career board and you're scrambling to contact your connections.)
The truth is, you never know when you'll need to call in a favor from someone who's not part of your squad. And you're better off laying the groundwork to prep for a strong foundation, before making that monumental ask.
So whether you're looking for a career change-up because you just can't even anymore or simply need someone to do you a solid (like a hookup on a Mansur Gavriel bag, perhaps?), here's your guide to finessing your network and making it work in your favor.
---
1. Keep in touch with key contacts
 
Take note of important dates, like birthdays, and make a point of emailing your key contacts (former bosses, mentors, professors, etc.) when they occur. They'll be impressed that you remembered and took the time to reach out—and this will keep you top of mind (Please note: writing "HBD!" on your contact's Facebook wall doesn't count, no matter how many champagne emojis you add in there; it's more impactful to send an email.) If you notice that a former boss posted about a big career move or a promotion on social, reach out with a "Congratulations!" email as well. It goes a long way!
2. Nail your elevator pitch
 
Always have your 30-second spiel in mind, just in case (you never know who you'll be riding next to at SoulCycle—in which case you legit have 2 minutes, either before or after a sesh). A solid elevator pitch includes your name, your expertise and what you're focusing on. No rambling; be concise and to the point, and avoid overselling yourself.
3. Master email etiquette
 
When sending a cold intro email and pitching yourself to a new or former contact, make sure to keep it short. Don't bombard the person with information. Do be clear about how you can help them. And have fun with your subject line too, it's an opportunity to be creative and grab their attention. Keep it real, short (stick to four words or less) and relevant. If you know someone in common, mention the person's name in your subject line, like this: "Friend of [fill in blank]" or be cute with something like "It's a small world…" And if you met at an event, make sure to mention where in your subject line. A case of writer's block? Even something simple like "[Brand name] + [your name]" is catchy.
4. Be a connector
 
Proving you're resourceful af adds to your cred. Knowing how to connect people with other people or opportunities is a skill—so flaunt it if you've got it.
5. Practice good karma
 
This is along the same lines as "be a connector" (see point above). Forwarding acquaintances job opportunities or relevant scoop about their industry is always appreciated, and next time a cool opportunity crosses their path, they'll likely hook you up as a result. Boom.
6. Get out there. Because YOLO.
 
TBH, it's important to attend networking events, but focus on those that are the best fit for your brand. Every outing is an opportunity to meet new people, and striking up convos with people IRL is gold.
Enjoy making and reacquainting with contacts: networking is a soft skill that will help you slay your career and enhance your rep.