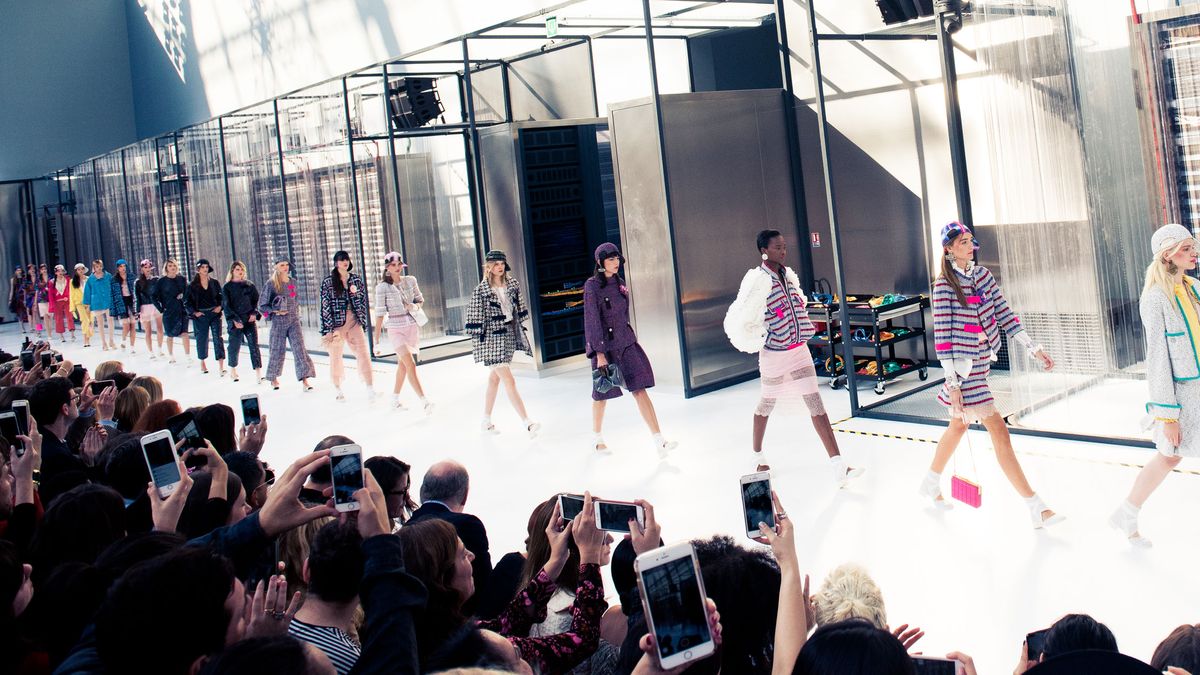 Designers
Grand Palais. Paris.
It's not exactly news that we're living in a time of near-constant, digital innovation. New apps and social platforms are released at breakneck-speeds; you can have virtually anything on your doorstep, delivered by drone with a few taps on your phone (or watch); and if Facebook has their way, we'll be waltzing around seeing things through VR gizmos strapped on our heads soon enough. We might not have flying cars *just* yet, but we're pretty damn close.
With all of this in mind, it was hardly a surprise to see that for the fashion house's most recent show, Karl Lagerfeld and the team at CHANEL transformed the Grand Palais into a data center—complete with its own hashtag (#chaneldatacenter, of course)—with towering server racks and a set built out to resemble Office Space-esque cubicles. Lagerfeld's always been swift to tap into whatever's going on in our culture, and even swifter to turn it into an accessory—here, he did it with robot clutches and extended the theme even further with neon prints that called to mind circuit boards and screensavers.
At the tail end of a fashion month that's been shaped by controversies around the digital space—ahem, ye ol' editors versus bloggers argument, back from its 2008 grave—everything seemed to come full circle with this show. The whole thing really clicked—unintentional pun!—for us as we watched a sea of iPhones (and, *sigh*, comparatively massive iPads) around us fly up to feverishly capture Lagerfeld's bow.
---