5 Books On Our October Reading List
Transitional dressing, meet transitional reading.
Series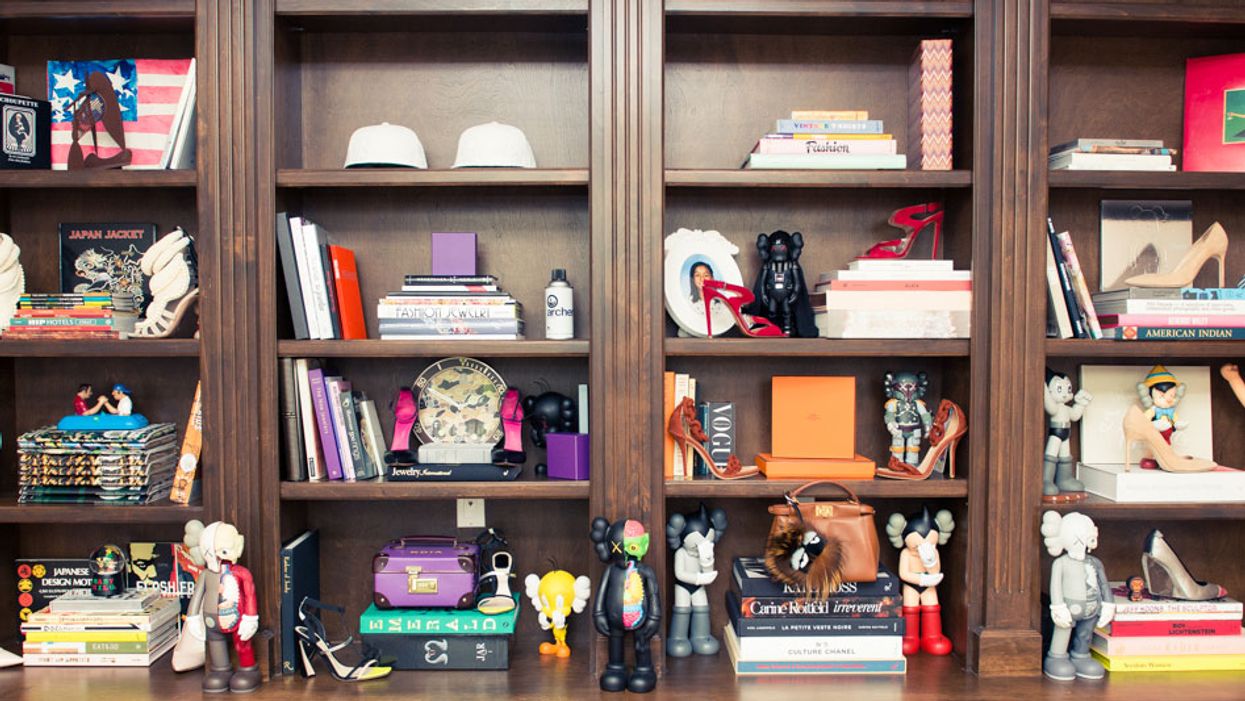 We're crying while we type this: no more beach reads. Somehow (what feels like overnight) we went from loading up on books to throw in our giant totes and devour poolside, to stockpiling new titles for relaxing weekends on our couches now that the weather is, dare we say it aloud, chilly. If you haven't been following along with the #CoveteurBookClub, now that summer's over, and we're all getting our shit together, these are the books we're tackling. Oh and don't forget that with a new season comes new drink pairings, too. Because rosé just doesn't pair all that well with October's cozy under-a-cashmere-blanket reading, may we suggest a light-bodied Gamay? (It's the transitional dressing of red wines).
---
A Widow for One Year by John Irving
"I've read this before, and dammit, I'll read it again! It's just so good. Totally heartbreaking, beautifully written—I can't get enough with this book. It was the inspiration for the film The Door in the Floor, but is about a billion times better. I didn't want it to end the first time I read it, which is why I'm re-reading it on these cuddly early fall days." — Laurel Pantin
Bright Lights, Big City by Jay McInerny
"I have a thing for brash novels about 1980s excess and the people who indulged—Bret Easton Ellis, Tom Wolfe… I can only consume so many of them in a row, but I've never read Jay McInerny and Bright Lights, Big City is one of those that's required if you've ever lived or wanted to live in New York. It's exactly the right mix of literary value and juiciness." —Emily Ramshaw
"Okay, so I spent the past month tackling all the books recommended in August, like The Underground Railroad and This Is How You Lose Her, both of which were A+. First up on my October list is Commonwealth, the story of six siblings from two families, told over the span of 50 years, and how their lives are changed by a single decision made by their parents. I'm thinking it's going to be just kind of novel to distract me from the fact that it's not summer anymore." — Alicia Cesaro
"Okay, Okay, no surprise, I love a good mystery or thriller. Maybe it is all of the Girl on the Train excitement that has me in the mood, but I cannot wait to read Home. Earlier this year I read Coben's Fool Me Once and couldn't put it down, so am hoping his latest about the the kidnapping of two boys will be the same. Now you know where you'll find me this rainy fall weekend." — Andee Olson
The Nest by Cynthia D'Aprix Sweeney
"Considering this is a book club, it should come as no surprise that I like to pick my next read by way of recommendation. A good friend of mine who shares my love for pizza, coffee, leather skirts, and well, pretty much everything else, was the one who told me about this book and I pretty much committed to it being my next read before even knowing what it was about. After reading the synopsis and discovering it was a feel-good book about four siblings and their family fortune, it became pretty obvious that this book is definitely what I'll be cozying up with this fall." — Jodi Taylor