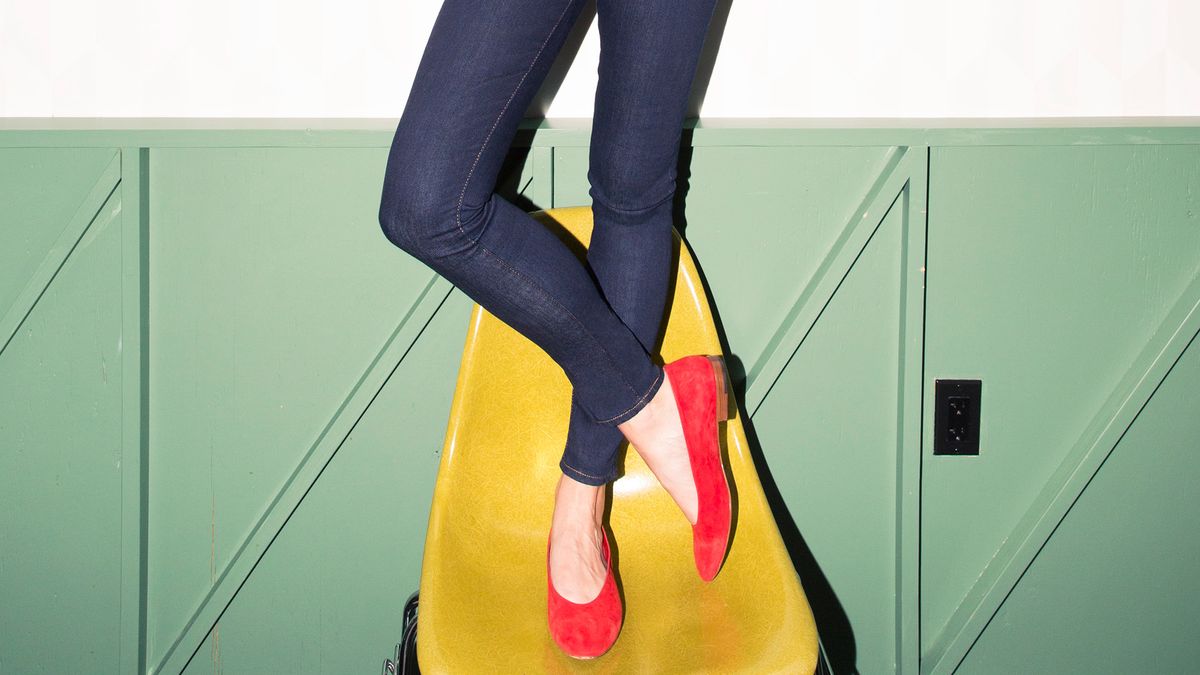 Trends
TBH, 711s are the most versatile garment you can possibly own. In collaboration with Levi's®.
Alec Kugler
I wear jeans five out of seven days of the week, no lie. And I have about a million pairs (conservative estimate). If there's anything I'd consider workwear, it's a pair of jeans (luckily I don't have to wear a suit to work or stick to any kind of dress code, but still). Different jeans are better for different occasions, hence the million pairs. But when you live in Brooklyn and work in Manhattan, like I do, and have the kind of schedule that sees you out of the house everyday at 9 AM only to return 12 hours later (at the earliest) because of work and social commitments, you need to live by that Boy Scout maxim: be prepared. For me, there's one piece of clothing that I can wear all day at the office, on various work appointments, and out after for drinks or dinner, and that's a pair of dark wash skinny jeans—specifically, Levi's 711. They're the kind of jeans that honestly go with anything, and, no matter what, somehow always make me feel (and hopefully look) great.
---
It's honestly shocking how often and easily I wear the so-called basic combo of jeans and a t-shirt as a work uniform. But I swear to you, when the jeans are dark wash and skinny, the casual pairing is anything but. Then, add a statement blazer and some bright accessories and it's the furthest thing from basic. PS: If these Mansur Gavriel flats aren't on your must-buy list yet, add them now—they're the most comfortable, wear-everyday shoes ever.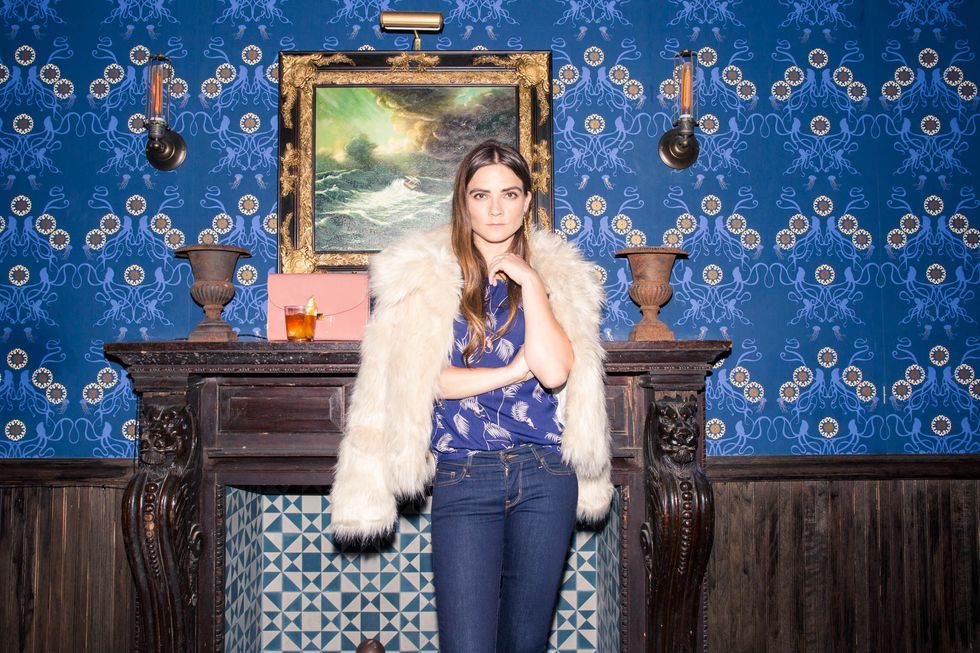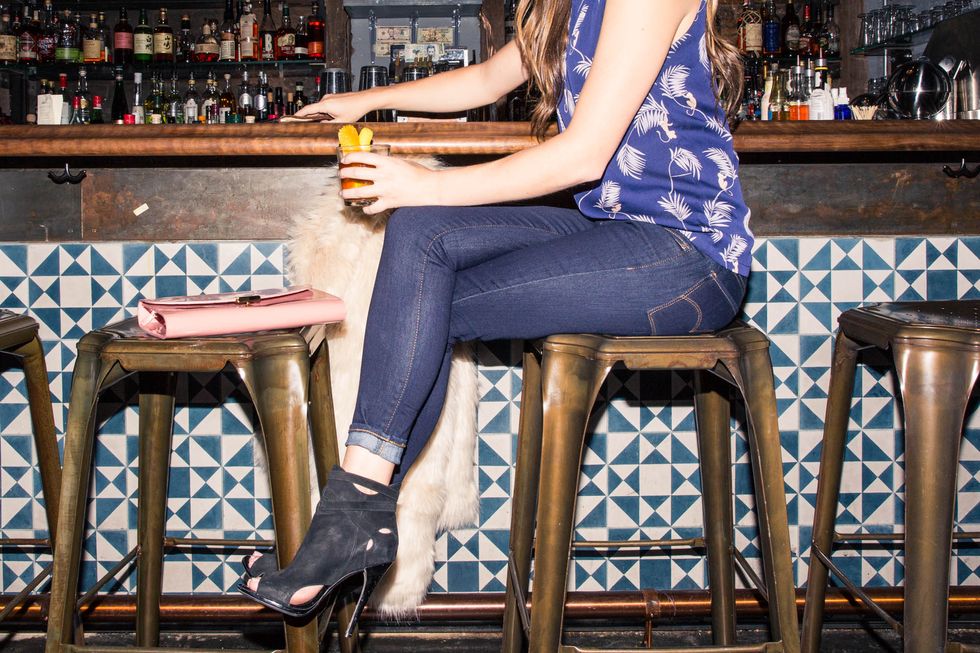 There's a reason the oldest trick in the work-to-play book is to stow a clutch in your work bag to take out with you at night—it means you can leave all of the extra baggage at the office and take only the essentials out at night. Otherwise, especially, in the fall and winter, it's my opinion that the easiest way to dress something up or just make yourself feel fancy is with a pair of great earrings, a big, loud coat and a pair of stilettos with my 711s. How's that for a no-sweat transition from day to night?
Photographed on location at The Ship in Manhattan.