One on One with Hari Nef
The transgender actress, model and social media star on fashion and media's questionable embrace and her own style evolution.
Living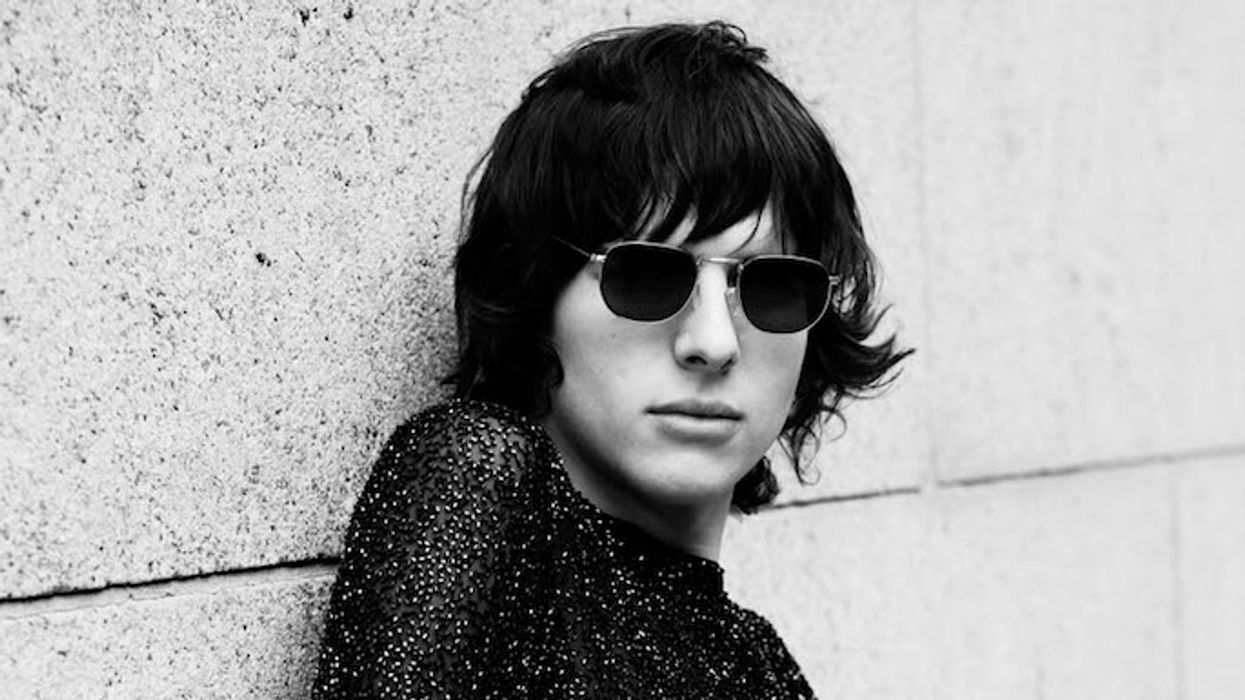 At this point, you've probably noticed that "Who's that girl?" is a pretty common game played by yours truly. We'll modestly claim that there's likely no better team at trawling Instagram, Tumblr and the many other annals of the Internet that this one. So, in a not too unusual turn of events, when Hari Nef's gamine face started popping up everywhere from Dazed & Confused 's list of industry influencers to Hood By Air's NYFW show, we started pursuing. Heavily. As in, we sent her a barrage of emails and set up a photo shoot, followed in quick precession by an interview, when, we discovered (and this is the not so usual part), that she has a lot to say, and a lot we want to hear. Herein, she chats to us about the rise in representation of trans people in the media, fashion's construction of gender and (we had to ask) her dream wardrobe.
---
ON HOW HER STYLE CHANGED AND EVOLVED THOUGH HER TRANSITION:
"Before I began Hormone Replacement Therapy, I wore dresses and lots of makeup. I favored wild shapes and bright colors—anything that drew attention from my body and my face. I tried to indicate my femininity through clothes because I had no other way of inscribing it on my body.

These days, I feel most comfortable when I'm barefaced in a tee shirt and jeans.

My style has become more conservative—even masculine—since I began HRT. A woman's body is important, and I'm still figuring out how to dress mine. I wear a lot of black, a lot of denim—someone called me normcore recently. I'm a trans woman, so normcore isn't available to me. If I put on a white tee and boot cut jeans, it's a 'look.' People see trans style as presentational, hence inauthentic; people see trans bodies as 'inauthentic' in themselves. Even if I'm wearing a baggy sweatshirt and pajama pants, it's still 'Yaaaaas!' and 'Slay!' from the peanut gallery. Sometimes I don't want to say anything with my clothes, but people say plenty on my behalf. Sometimes I wear sheer tops and dangly earrings so I can speak first."
ON HER BEAUTY ROUTINE:
"My beauty regimen went underground since I began HRT. I wear makeup maybe twice a month (the spironolactone pills I take to block testosterone receptors have done wonders for my skin). I moisturize every day with Black Tea Age-Delay Cream by Fresh, and combine their Soy Face Cleanser with their Black Tea Instant Perfecting Mask as needed. Other than that, I keep it simple: YSL Touche Éclat on skin, Smith's Rosebud Salve on lips, and Laura Mercier Caviar stick in Amethyst on eyes if I'm in a mood."
ON FASHION AND BEAUTY AS THEY RELATE TO GENDER:
"Aren't all fashion and beauty experience related to gender? I think what attracted me to fashion in the first place were its possibilities for constructing, reconstructing, and deconstructing normative visions of gender.

As my friend Arabelle Sicardi says: beauty is terror. A desire to be beautiful can drain two hours a day for your face alone. A desire to be beautiful can also send you screaming from your boudoir—and the torture devices you keep locked in its drawers.

Trans women are under an immense amount of pressure to 'pass' as cisgender women. In fact, many trans women must 'pass' in order to walk the streets safely. More rewards and opportunities are bestowed upon conventionally attractive, 'feminine' trans women. Every girl should do what she has to do to feel safe, loved, and secure.

That said: the necessity to 'pass'—the idea of 'passing' itself—is bullshit.

There are so, so many ways to look like a 'woman'—there are so many different women to be. Before I am an advocate for trans rights, I am an advocate of gender fluidity. When it comes to beauty—trans or otherwise—there are no right answers."
ON TRANS MODELS:
"Designers are more likely to put 'masculine' womenswear or 'feminine' menswear on conventionally attractive, cisgender models—otherwise, it's too hard of a sell. There really aren't that many openly trans models getting major fashion work right now. All these press outlets keep coming out with these 'top trans model' lists—but half the girls in there are artists or actors (hi) or reality TV stars… or dead. I love fashion—and I cherish my work in the industry—but I'm an actor, I'm shaped like a potato...it took me a while to even feel comfortable with the word "model." I'm not a model's model: I'm not Karlie Kloss! The fact is, most trans models are doing unpaid print editorials because trans models are 'edgy.' I want to see trans models getting paid because they're beautiful. Trans women are the most beautiful women on the planet."
ON REPRESENTATIONS OF TRANS PEOPLE IN THE MEDIA:
"I think trans representation is helpful in the long-term, but it's important to remember that rising in trans visibility can result in rises of violence against trans people. We're staging a revolution of sorts, so conflict is imminent.

I would say that the more trans visibility, the merrier—but only so long as a wide variety of trans stories are told. In the coming years, I want to see more representations of trans women of color, pre-op trans women, non-binary trans people, and so on."
ON THE PEOPLE (TRANS OR NOT) SHE ADMIRES:
"Connie Fleming is an icon to me: an unsung supermodel. I would have never set foot on a runway if it weren't for the precedent set by Lea T and Riccardo Tisci. The folks at Eckhaus Latta, Adam Selman, Vejas, Vaquera, Moses Guantlett Cheng, Studio Formichetti, VFILES and Selfridges are leaders. The editors ofFrische, i-D, Dazed and Confused, Candy and Style.com are also leaders. Ethan James Green is my favorite photographer and I hope he's still shooting me when I'm 100. My friends Misty, Ser, Gogo, DeSe, Juliana, Kira, Rashida, Devan, Marand Gabrielle inspire me every day."
ON HER NEW YORK WEEKLIES:
"Thursday nights I'm at Up & Down for Duh. Friday nights I might be at Gavin Brown's Enterprise. Saturday nights I'm at the Diamond Horseshoe for Prettyugly. Cherche Midi, Pok Pok, Juice Press, Prune, and the Odeon are good for a treat."
ON HER FANTASY WARDROBE:
"Vejas Fall 2015 Shearling Coat
Saint Laurent Spring 2014 Gold Lamé Woven Cocktail Dress
Vetements Fall 2015 High Waisted Jeans
Anything from Prada Spring or Fall 1996
Anything from Balenciaga Spring 2008
Anything by Helmut Lang (the man)…
Marc Jacobs Fall 2007 Cigarette Sweater
Louis Vuitton Spring 2015 Monogram Heel Boots
Lemaire Fall 2015 Wool Overcoat
Loewe Fall 2015 Black Leather Coat"