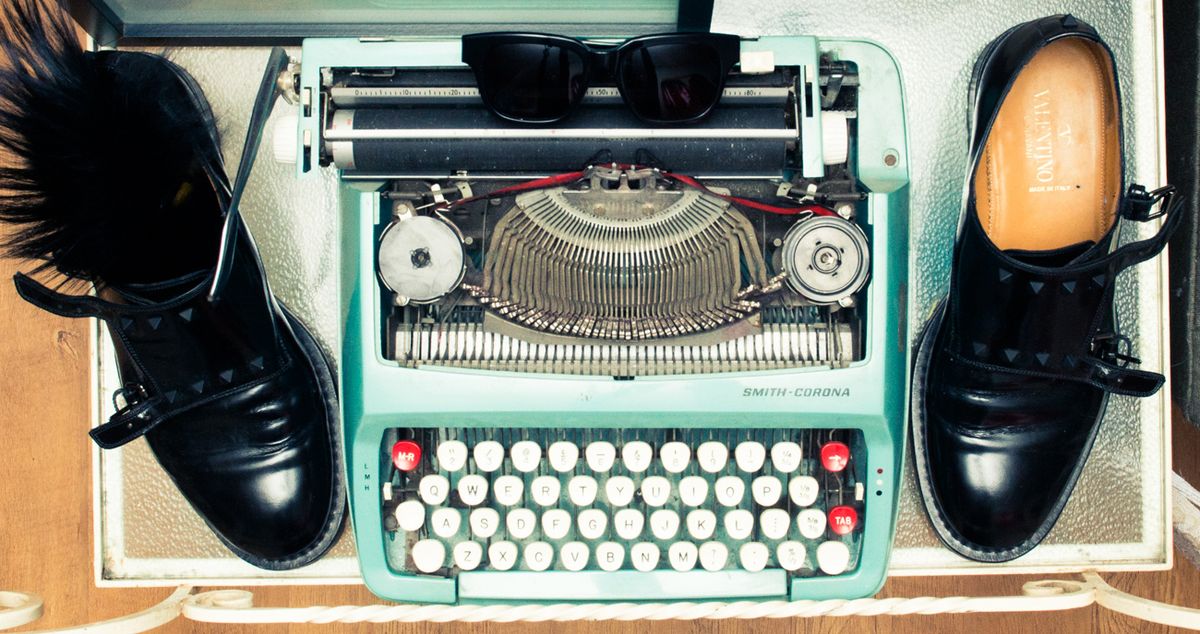 Designers
T Magazine's Chief Fashion Correspondent Alexander Fury does fashion month a little differently.
Alexander Fury can only be described as a fashion obsessive of the very highest order. If you've taken a look inside his closet (as, yup, we have), you know this much is true. It's part of the reason he's become one of the most revered, respected critics in the industry; and it's partly the reason he actually looks forward to fashion month—which he endearingly describes as 'fashion camp,' as in summer camp; which in turn fits in nicely with the whole 'remember how fashion is fun?' thing we've been trying to instill as of late. But we digress—Fury is back at it this season, with a shiny new job title (T magazine's Chief Fashion Correspondent) to boot. So? Here's how he's surviving the fashion month marathon—and why it involves mosquito repellant, a visit to Versailles, and resisting the urge to Instagram every. single. thing. on the runway.
---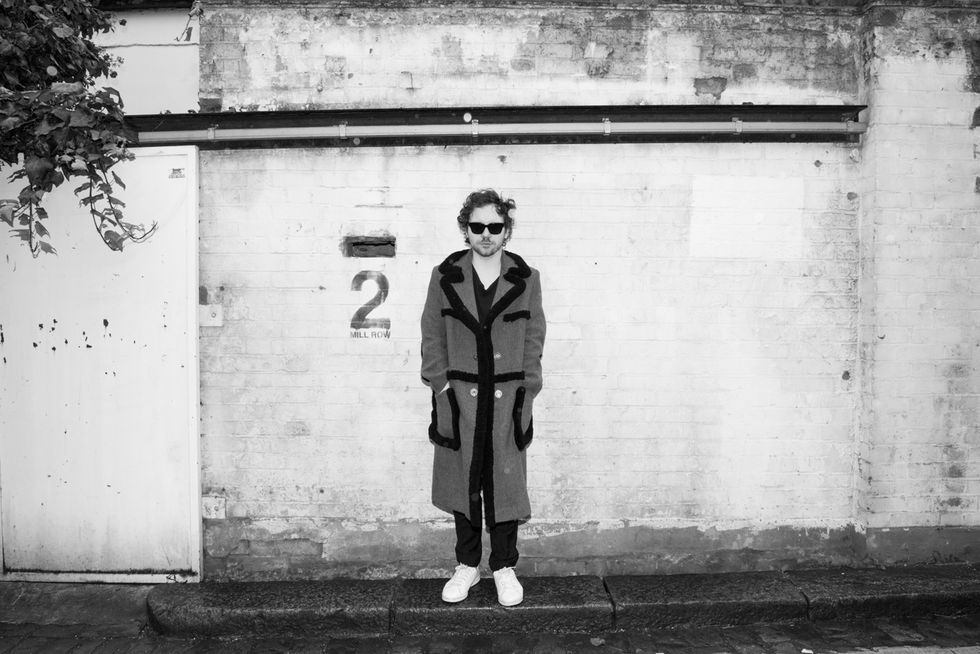 What fashion month looks like for him:
"Days are long. That's the only constant. How do I prepare? Inadequately. I'm usually a wreck by Paris."
His travel essentials:
"Mosquito repellant, an alphabet of vitamins, Berocca effervescent orange tablets, the paracetamol-based British drink known as Lemsip, a travel steamer. The travel steamer, incidentally, can be used to boil water for the Lemsip, which I couldn't survive without. Glamour."
The shows he most looks forward to:
"The usual bunch: Marc Jacobs, Christopher Kane, Prada, Comme, Junya, Céline, Chanel! Paris is always great, but this season is especially exciting: Olivier Theyskens, Bouchra Jarrar at Lanvin, Anthony Vaccarello at Saint Laurent, Maria Grazia Chiuri at Dior. It's kind of mind-boggling. I'm always most excited about John Galliano at Maison Margiela. I look forward to everything, truth be told."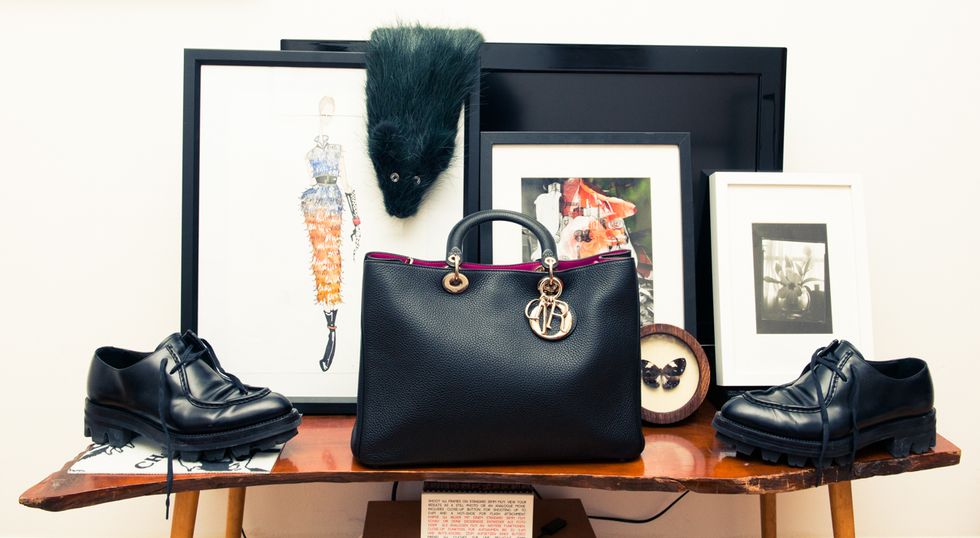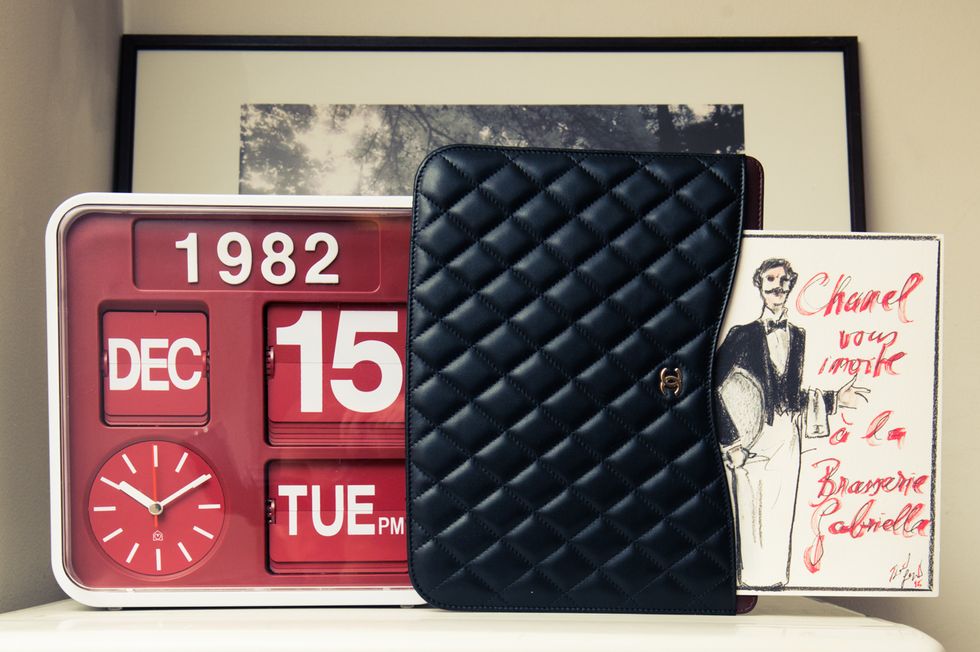 How fashion month has changed (& what the iPhone has to do with it):
"It's gotten bigger, not necessarily better. There are too many brands, and everyone wants everything faster. And the iPhone has changed everything. When I watch videos of old shows— shows I remember being at—I'm really struck by the fact that no-one is holding a phone up to take a picture. Now, some people watch the entirety of the show through their phone. It always feels a little like those tourists who see the whole of the Louvre through a viewfinder, because they're so insistent on cataloguing every piece of art, as opposed to actually experiencing it. Does that sound pretentious? Maybe. But I always remember how floored I was at my first Galliano show; and how floored I was when I first saw the scale of Géricault's Raft of the Medusa. The impact was kind of equal. How sad to reduce that down to a tiny screen."
"I really, genuinely, am fashion obsessed."
What his new role at The New York Times' T magazine means:
"It's new ground for me this season—my first with T magazine. But I see my role as watching the shows and trying to derive a fashion message for the coming season. Which designers are great, which designers matter, which collections leapt out, and why. What are the stories? What are people thinking about? T isn't solely focused on fashion, it's about culture—of which fashion is an integral part. In layman's terms, though, I'm producing content for the T magazine website on a daily basis."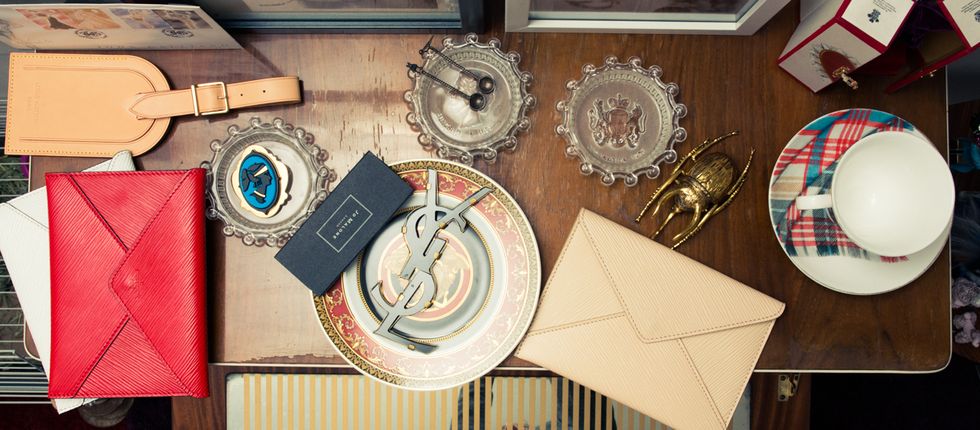 On maintaining his sanity during the whole thing:
"I'm not sure I do. I'm European-based, so I'm lucky—I get a week in my hometown in the midst of fashion month, and I generally get to spend a night or two at home with my boyfriend and my rabbit. I don't envy the three weeks American editors spend away from home in Europe."
The most stressful part of it all:
"I always hope what I do is good enough. I feel that the designers—the best ones—are giving their all, and I hope I am too. I can't help but feel a little self-doubt is a becoming thing."
His favorite part of fashion month:
"Fashion month for me is like fashion camp: for four weeks, you get to spend every waking hour thinking and talking about fashion with people who share that passion. I really look forward to that experience, period."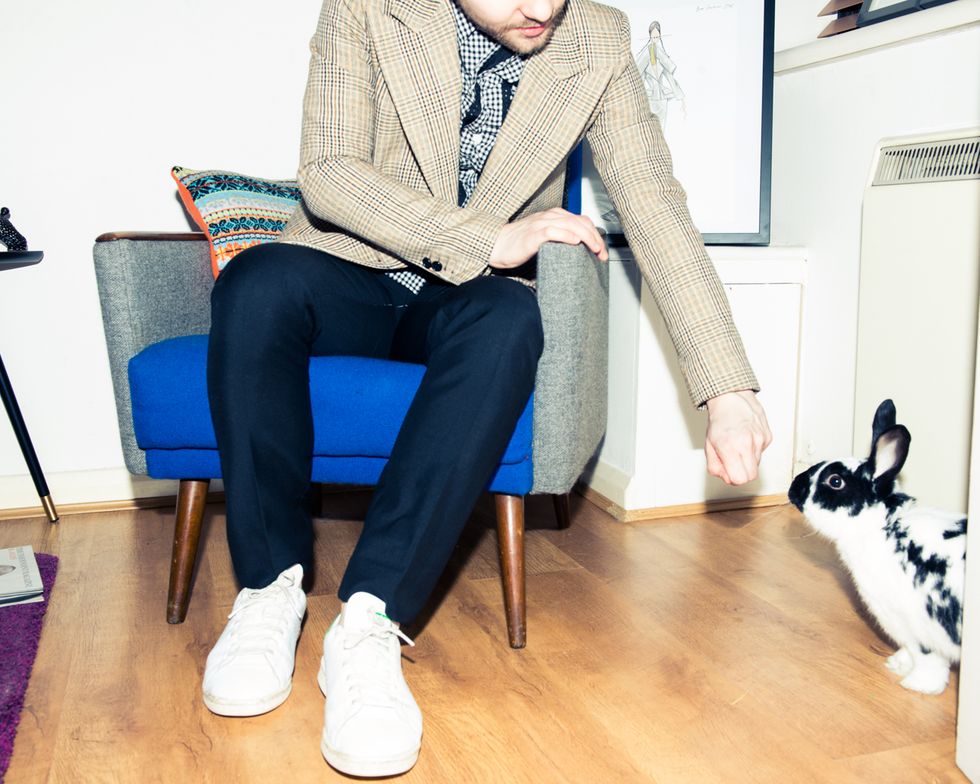 His biannual rituals:
"I really, genuinely, am fashion obsessed. I always go to the 10 Corso Como sale shop in Milan (I can confirm that a presumed-apocryphal story of me finding a Céline peacoat for 300 euros was true); I inevitably find myself in the Azzedine Alaïa shop in the Rue du Moussy in Paris, spending a bunch of money I don't have. I like dinner at Caviar Kaspia in Paris, because it's ridiculous and you can see the Place de la Concorde, where they executed Marie Antoinette for similar extravagance. Only, over cakes, not potatoes."
Is there anything you do every year at the very end of Fashion Month?
"I used to go to Versailles after Miu Miu. It seemed a fitting way to end it. Perhaps I'll revive that this season…"