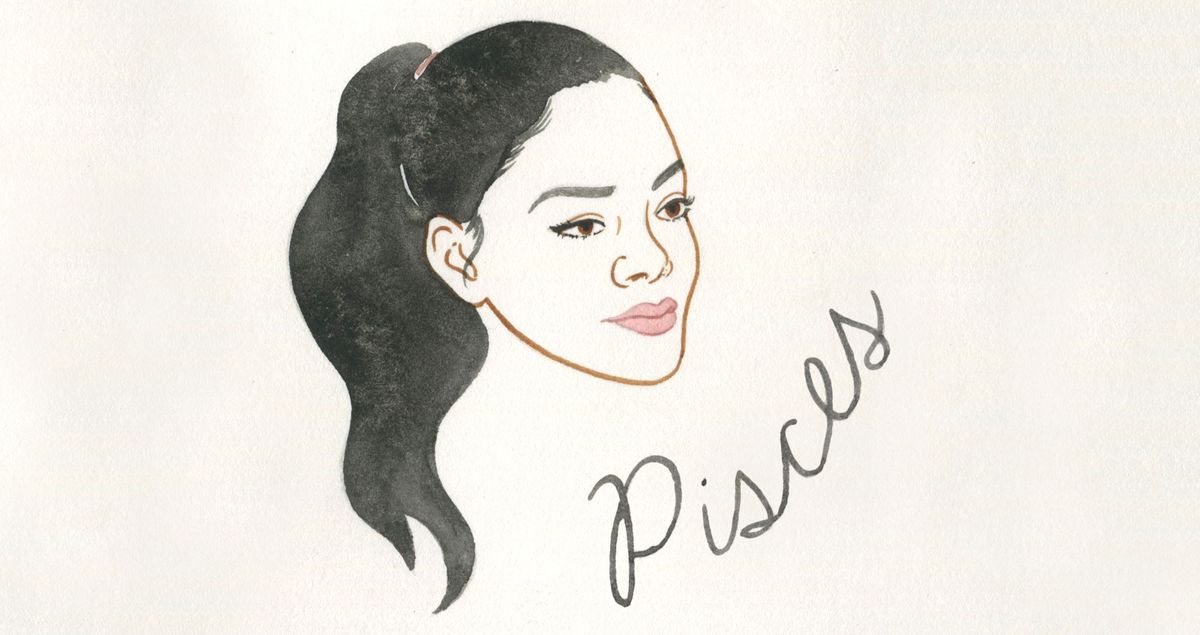 Horoscopes
October 2016 Horoscopes: Pisces
FEBRUARY 19 — MARCH 20
The last year hasn't been easy for you, Pisces, but this month is the beginning of something a lot sweeter. After a series of illusion busting squares between responsible Saturn and dreamy Neptune (your ruling planet) in your sign, you're more down-to-earth than a free spirit like you would like to admit—and that's not a bad thing. With all the positive things you have coming your way this month, you'll need to be at your best in order to take advantage of them all.

The month starts with love goddess Venus in your exploration house syncing up with Neptune on the 1st to give you a gorgeous opportunity for deeper romantic or creative investigation. On the same say, communication planet Mercury in your partnership zone opposes Chiron the healer in your sign for some major emotional catharsis. Say what you need to say, and it'll feel like such a relief, I promise. When Venus aligns with Chiron the following week, you'll be able to smooth over any tension caused by necessary words. Still, it's worth it to rock the boat in order to maintain your inner equilibrium in the long-term.

On the 16th, an Aries full moon lights up your money sector, and with Uranus in the mix, whatever happens does so suddenly. Whether it's a windfall or an emergency is yet to be seen, but Mercury opposing Lady Luna means you'll probably have to change plans on a dime to make it all work. Luckily you're a fluid, mutable sign, so that's what you do best. Serious side-eye from Mars and Pluto in your friendship sector means your crew might be jealous, or you could be cleaning up someone else's mess. Whatever happens, know that the eleventh house is also eleventh-hour solutions. You'll be the one that comes up with the fix, even if it doesn't feel like it. When Venus slips into your public sector a few days later on the 18th, you'll be too busy reaping the rewards of a job well done to worry about drama.

The sun enters Scorpio on the 22nd, and Mercury follows suit on the 24th. Scorpio is your personal philosophy sector, so with the action moving here, you make your own rules. It feels good to get back to your free spirited roots, especially as the Scorpio new moon amplifies this vibe on the 30th—just in time for Halloween. Psychic Neptune in sync to the moon makes events of Halloween parties feel eerie, like deja vu or mean-to-be somehow. If nothing else, it makes for a good story! Another option: this is great astrology for a long trip. Halloween weekend vacation, anyone?