5 Year Anniversary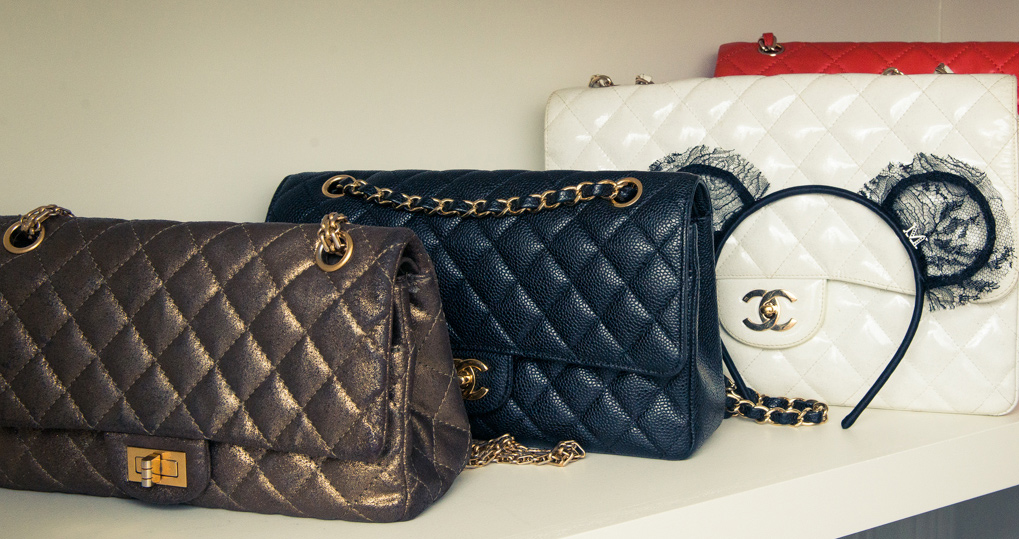 The Investment Pieces We're Buying That Will Stand the Test of Time
Or at the very least, carry us through to The Coveteur's next big anniversary.
The idea of pieces that every woman needs in her closet (or, like, what? She'll explode?) has never really quite sat right with me. The tyranny of the whole idea has loosened up in recent years, but it still remains. Yes, there are universal classics, like a tailored blazer, simple flats or a great pair of jeans; but your idea of the perfect pair of slim-fit, dark wash denim might be covered in sequins, distressed, and boyfriend fit for someone else. We're all special lil' snowflakes with very different ideas of which pair of shoes we'll consider worthy of dropping half our rent on, y'know?
In our day, we've seen many a must-have come and go. And with the kind of perspective that can only come with age (we're soooo wise), we've started thinking harder about the investments that will speak to our style for years to come. Here are the pieces we think will stand the test of time (and make it through our next closet clean out).
Meagan Wilson
Editorial Manager
1. Repossi Ring: If by "investment" you mean "the equivalent of a down payment on a car" (JK I can't drive and know nothing about cars ahhhhhh), a rose gold and diamond Repossi ring fits the bill pretty nicely. I've obsessed over her stuff forever (along with the rest of the world), and can only dream of calling a piece mine.
2. Esteban Cortezar Tunic: A crisp, white tunic with a fluid, asymmetric shape is totally the sort of piece I can see myself growing old with. As in, it would not be out of place one day when I'm a glamorous retiree living my best damn life and trying something really wild, like a pottery class.
3. Nicholas Kirkwood Boots: A pair of black ankle boots is as solid an investment as any, and I find myself on the hunt for a good pair Every. Single. Season. Like clockwork. This pair is the ultimate—a substantial enough heel for a little lift, only lined with pearls to give them an edge over other suitors.
Jodi Taylor
Assistant Editor
1. Gucci Sneakers: There are two things I'm certain of 1) that I will forever be wearing sneakers and 2) I will always be obsessed with Gucci. IMO a purchase in the four digit range is an investment piece, so voilà.
2. Saint Laurent Sac De Jour Medium Leather Tote: Guys, this has been my dream bag forever (Next to a CHANEL bag or a Birkin bag because, well, duh). In my opinion, it's the perfect tote. Naturally I need to purchase it in black so I will never get sick of it (although I don't think that could ever happen).
3. Cartier Vintage 'Love' Bracelet: There is no doubt this is considered an investment piece. I'm a fan of vintage, hence this particular one being on my wish list. I can already picture it on my arm, shining in all it's glory, next to my other not-as-worthy jewelry.
Noah Lehava
Senior Editor
1. Hermès Jige: The moment I first laid eyes on this magical clutch is still emblazoned in my brain. It's a lifetime goal of mine to get my hands on it, funny enough, it will likely take me five years of saving to afford it, but I'll love it forever.
2. Suzanne Kalan Diamond Ring: I'm an advocate for a right hand diamond ring in a huge way. Fuck the rules! And I love how this twist on the classic baguette eternity band says the same thing (in my mind, anyways).
3. Manolo Blahnik Hangisi Flats: I'm obsessive about how I store my shoes because I love them so much. I wipe them down after each wear, stuff them, place each in its own bag and keep them in the original box. That way they can be with me forever.
Alicia Cesaro
Senior Editor
1. Acne Studios Jacket: The amount of times I'd wear this jacket over the years (and forever) so perfectly fits into the cost-per-wear formula that it would be silly not to buy it.
2. Fendi Tote: Current me and fifty-year-old me can agree on one thing at this point in time: this Fendi tote. I can also promise I would never tire of the Peekaboo petal pink appliquéd version of this bag but if I'm being totally realistic, it doesn't exactly scream "timeless."
3. Anita Ko Ring: My parents have gifted and passed on jewelry to me since I was a casual five-year-old (hello Portuguese-Italian parents and their infant ear piercing) and the pieces are so special to me, they're the grab-in case-of-fire kind. Which has translated to the importance of investing in new pieces now for my future children.
Laurel Pantin
Editorial Director
1. Marni Dress: After all these years (I won't say how many years) I've finally found *my dress shape* and it's Marni. Just Marni. Swingy, midi-length, and patterned, I know this dress would fit me perfectly and that I'd wear it to death and then want to be buried in it.
2. Hermès Oran Sandals: I want these so bad (in red, please!) it makes my teeth hurt. Next summer they will be mine.
3. Tiffany Necklace: I'm a Tiffany girl—I wear my bone cuff daily, and lust after my mom's Tiffany wedding band. It's classic, it's heavy gold, I adore it. I'd do dark, dirty things to own this thick chain necklace.