WWWRN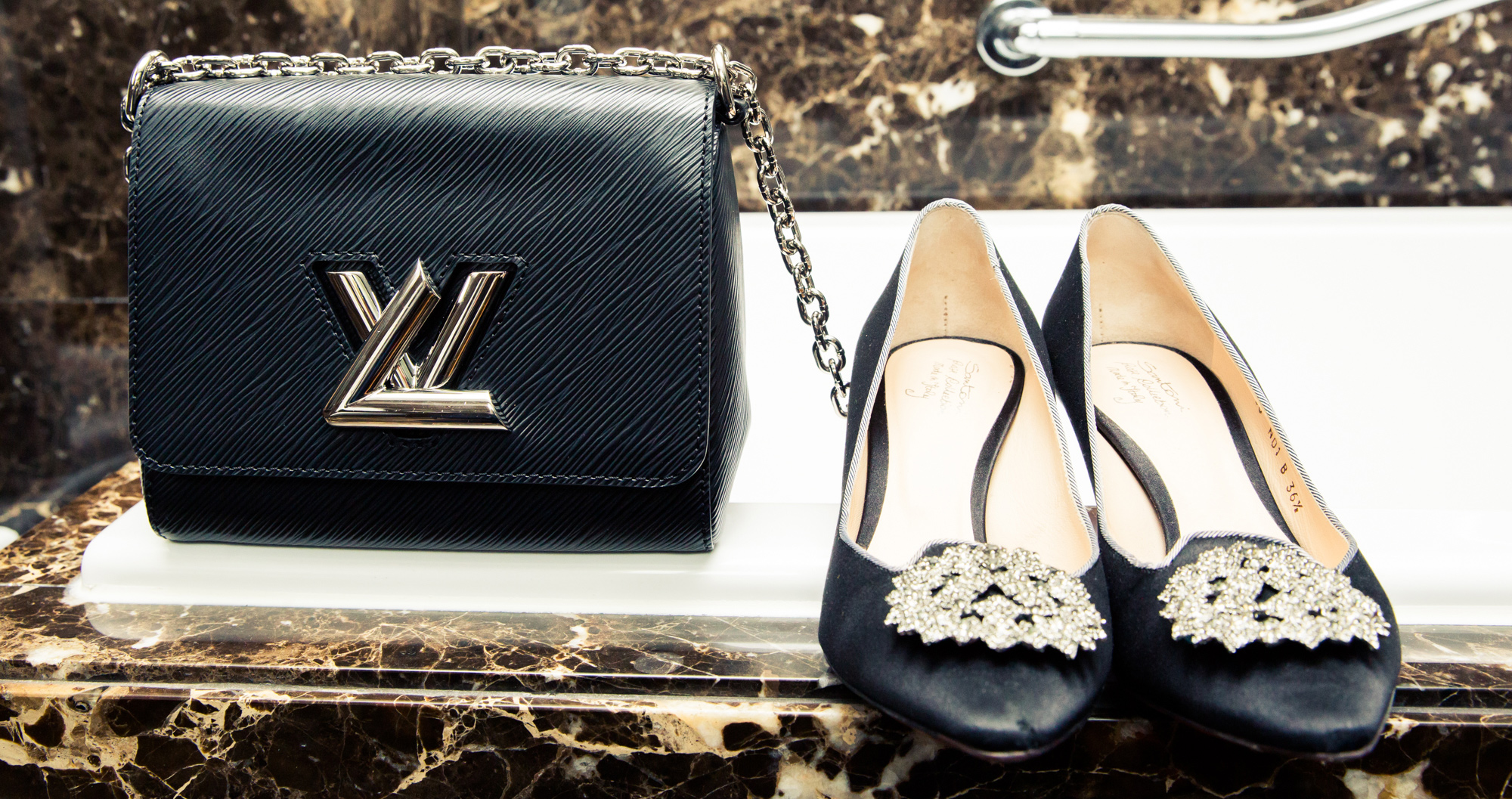 This is What Our Date Nights Look Like This Fall
Any excuse to eat pasta, tbh.
Similar to relationships, no two date nights are ever quite the same. For some, it looks like Chinese takeout, sitting in your sweatpants and binge watching Chef's Table; for others, getting all gussied up and going to a very fancy restaurant, and for some… well let's leave it at Eyes Wide Shut. JK! But not. You do you.
That said, date nights in the summer are a beast all their own, and with the sun setting on the season (yep, still bitter about it), we're starting to realign our strategy slightly. With autumn rearing it's (admittedly) pretty, idyllic head, our night out looks are taking a turn for all things rich and glossy, usually in the form of velvets, autumnal colors, and best served with a side of red lipstick.
Alicia Cesaro
Senior Editor
1. Make Up For Ever Artist Rouge Lipstick in C404 Passion Red: If I'm going on a date chances are it's going to involve large quantities of eating and drinking (which means reapplication). But I almost always add a red lip (this one's aptly named 'Passion Red') anyways. It's basically so I can feel like I put in effort.
2. Miu Miu Sandals: These are the definition of more. They're velvet (fall!), satin (fancy!) and embellished (fun!)—sorry, had to. If these were mine I'd probably never wear them until I had to plan a date specifically as an excuse to wear them.
3. Tanya Taylor Top: I'm heavily into Tanya Taylor's entire fall collection. And this is no exception. It's v. fall-y, without being completely inappropriate to wear while it's still warm out.
Meagan Wilson
Editorial Manager
1. Acne dress: A combination of stripes, wool, and frankly, Acne Studios, don't usually conjure up images of anything near the realm of 'sexy'. This dress though somehow, achieves that.
2. Eyelash extensions: I'll be frank: I was pretty staunchly anti-lash extensions for a very long time. It seemed tedious, a time-sucking process that would only conclude in ripping my actual eyelashes out. And then, while, ahem, researching this story, I was offered time in the chair (more like a very comfy bed) with Christian Zamora himself. You know how this story ends, right? Over the two hour process, we chatted, listened to Paul Simon, I napped—which in my mind, all qualify as bona fide 'me' time (yes, I just said that, and no, I'm not a mother of three)—and I sat up only to look in the mirror and see that I'd been transformed. I'm a full convert.
3. Balenciaga shoes: If there was ever a date night pump, it was this. I'm pretty sure you could wear it with sweatpants (okay, those are fashion-y too now. Sub in the most unfashionable thing you can think of, I guess) and still walk down the red carpet at, like, the Met Gala and get away with it.
Laurel Pantin
Editorial Director
1. Make Up For Ever Artist Rouge Lipstick in C304 Orange: One of the benefits of being married is that I've got that shit on lock, so all of the not wearing lipstick because he won't want to kiss me if I do is kind of...n/a. We can kiss for the rest of our lives, on fun date night I want to look fun! 
2. Dolce & Gabbana Velvet Desert Oud: Literally the only time that very same husband has ever told me he likes my fragrance is when I was wearing this slightly turpentiney, warm, and smoky Dolce scent (very appropriate for fall). It's crazy expensive, but it makes me feel expensive, which means it's worth it. 
3. Red Valentino dress: Justin's favorite color is (inexplicably) yellow (seriously, wtf). So while I'm going to wear loads of lipstick because I want to, I can wear yellow because he likes it. I also happen to like it, especially when it's a romantic, lacy yellow dress that will look terrific with my new fun suede boots. 
Emily Ramshaw
Senior Editor
1. Nest White Sandalwood roller ball: Sexy smells, guys. All about the sexy smells.
2. Mansur Gavriel suede pumps: My boyfriend always calls me out for picking the opposite choice when I give him an either-or sartorial question. Something tells me he definitely wouldn't choose these, which makes them perfect for date night.
3. Saint Laurent jeans: Ignore the price tag (!!!) and these jeans are pretty much perfection. My butt has never looked better.
Jodi Taylor
Assistant Editor
1. Michelle Mason Paneled Silk Dress: My love for slip dresses will never die (even in the colder months). In my opinion this one is perfect for date night and would look pretty damn great with a leather jacket over it. Fingers crossed we're not heading to an Italian restaurant, because I have zero doubts that my pasta sauce would somehow (as it always does) end up all over this beauty. 
2. Edie Parker Lara Acrylic Box Clutch: Accessories matter, guys. This one is perfect for a quick lipstick touch up while your man is in the washroom. 
3. Viktor & Rolf Flowerbomb: This alone can secure a second date. 
Noah Lehava
Senior Editor
1. Self-Portrait Dress: I innately skew more romantic in my dressing, but this Self-Portrait slinky dress is the perfect balance between sweet and cool.
2. Gianvito Rossi Boots: In my mind (and, let's be real, in everyone else's, too) fall = boots. And I find block-heeled boots uber sexy, always.
3. Tom Ford Jasmin Rouge: I wish I could drink this potion—it's spicy and floral and I feel so good with it on.
Part of the series:
WWWRN