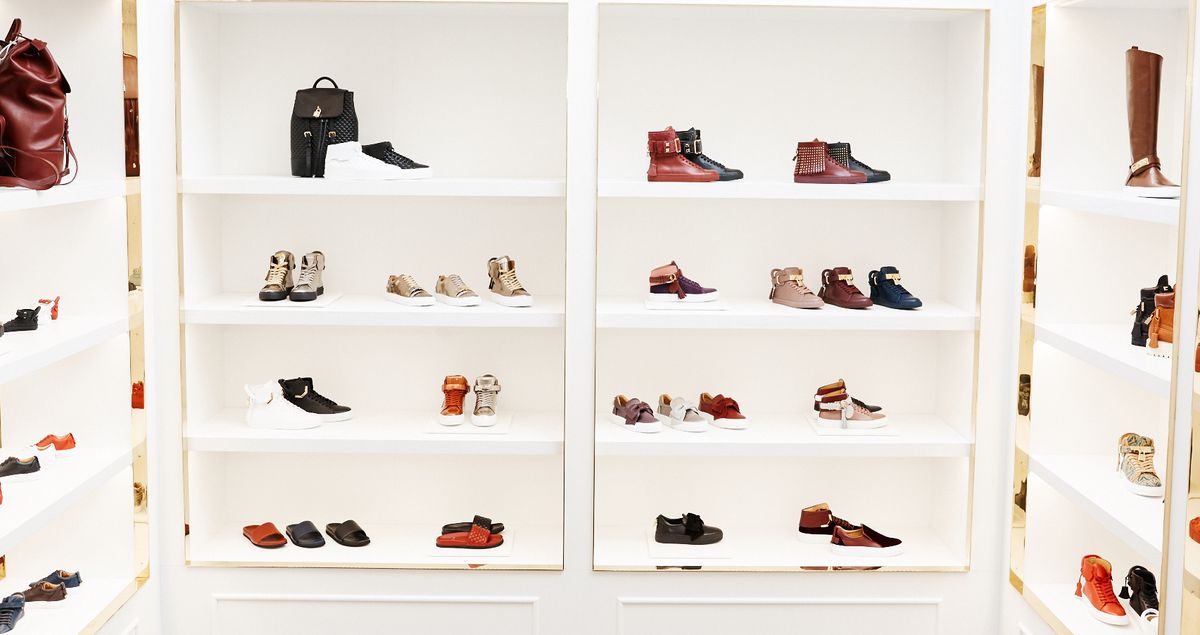 Designers
Step into Jon Buscemi's world.
Weston Wells
A few weeks ago, I was walking home through Soho, when I passed a new storefront on Wooster Street. The windows in front were massive, and opened up to a giant white room with a colorful carpet, and three pyramids, of all things. Lo and behold, it was the brand new flagship location for Buscemi, the basketball shoe-inspired super-high-end sneaker that we've found in a solid 80% of the closets we've shot.
Being the group of curious whippersnappers that we are, we had to know more. So we sat down with Jon Buscemi just a few days before the grand opening of his flagship (which happened last night!) to hear about how he designed a space to reflect all the influences behind the line, and, you know, to touch a lot of beautiful sneakers. And in case you're in NYC and want to visit the store, head directly to 47 Wooster Street in Soho, and snap us a picture of your favorite pair.
---