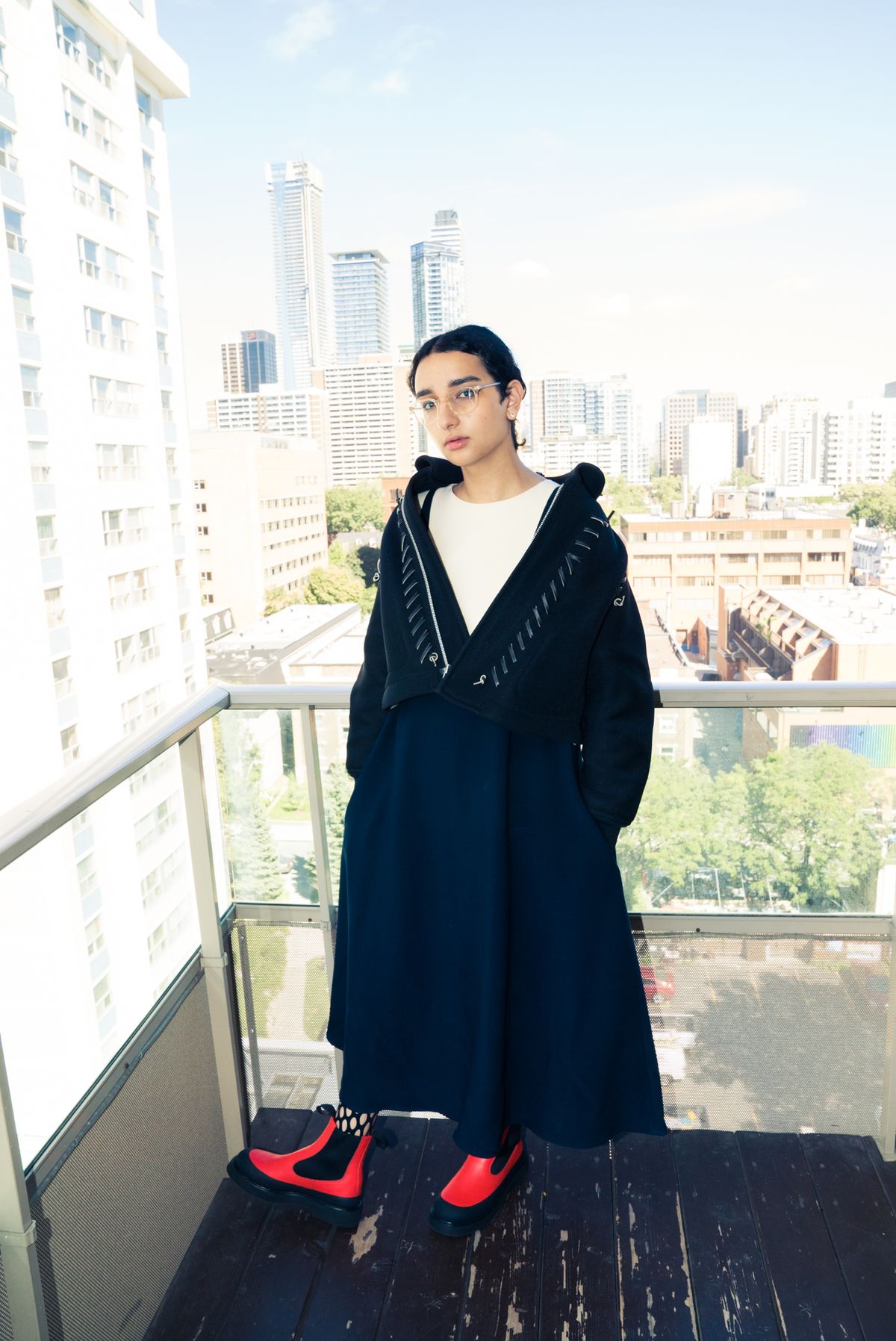 Closet
CEO, Vejas. Toronto.
Renée Rodenkirchen
Meagan Wilson
In the words of Aaliyah (RIP), age ain't nothing but a number. The song came out in 1994, and by that logic, we should, in theory, know this much by now. And yet, virtually every profile of
Saam Emme
and her business partner, the designer and LVMH Prize winner
Vejas Kruszewski
begins by marvelling at their age (which, I guess, we're doing now too—for the record, she is 22 and Vejas, 19); as if it's impossible to conceive of a world where young people can do good, creative things; succeeding their much older, technically accomplished peers. Yes, even in a post-Zuckerberg, Evan Spiegel,
Tavi Gevinson
world, the idea that ~youths~ aren't total, meandering idiots is apparently a novel one. It's weird, right? If there's anyone who could convince you that, in the words of
Noah Callahan-Bever
, "
the future always wins
," it's Emme (and business partner Kruszewski, too). She's sweet, funny, and completely unassuming, until, of course, you start to talk business—or anything fashion-related in general. The grasp she has on the industry, from textiles to the construction of a garment to casting and history, verges on encyclopedic. It makes sense then, that Emme's disposition is reflected in the brand—ask anyone who's generally up on things in Toronto if, when the LVMH prize winners were announced, they had any idea the brand was based in our very own Chinatown, and they'll probably meet you with a resounding 'no'. Let's put it this way: they're kind of like the smartest, coolest kids at the party, all without saying a word. You know the type.