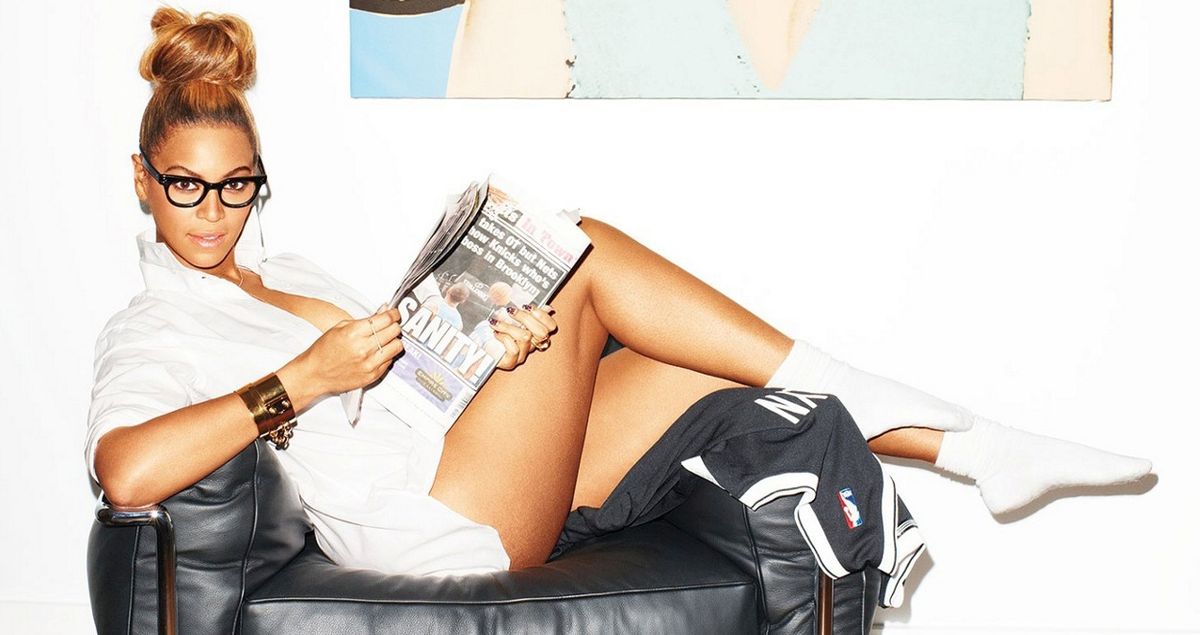 Celebrity
Happy Birthday Beyoncé
Allll the fantasy gifts our fashion friends would give her.
Today isn't a regular day. Today is B Day! As in, Queen B. As in…Beyoncé's birthday. Because we love her, and because we can't *actually* give her any kind of worthy gift, we reached out to some of our favorite industry friends to find out what they would give the woman who has literally everything. If we can think of gifts for an actual Queen, surely we should be able to think of appropriate presents for our actual loved ones, right? (Spoiler: it doesn't work that way.)
---
Lifestyle Editor, BET.com
"Beyoncé literally has everything...but I bet she doesn't have an ACTUAL beehive. Why not get her one so that she can tend to her little bees and get some fresh honey? Plus, if anyone can take some quality Instagram content in a beekeeper suit, it's Beyoncé." 
Fashion/Features Digital Director, Harpersbazaar.com
"As the wife of an Instagram husband and a woman who has everything, I think Queen Bey would love a wifi enabled Leica for pretty pics that can be uploaded ASAP."  
Digital Editorial Director, Teen Vogue
"Because Beyoncé could probably purchase anything she wants (this is the woman who sang, 'Let me upgrade you, Audemars Piguet you,' and has talked about 'stackin' money money everywhere she goes'), I think I'd appeal less to Sasha Fierce and more to Bey's creative and sentimental side. We all know of the icon that is Tina Knowles (she's a true Queen of Instagram!), and I loved the song 'Ring Off' because it was the perfect tribute from a loving daughter to her mother. Tina and her girls clearly share something so special, and I think that's so beautiful. For B-Day, I'd give Our Queen a copy of Maya Angelou's Mom & Me & Mom. To me, it is the most stunning—and strikingly honest—portrayal of the complex bond between a mother and her daughter. I think it would speak to Beyoncé on so many levels—to her love and admiration for the written word, to the respect and admiration she has for family, and to what it means to not only be a daughter, but also to be a loving mother to Blue Ivy. I think (and hope!) she'd treasure it." 
Fashion Director, Garance Doré
"A very beautiful, but practical-manual commercial grade citrus juice press. The best you could buy. So she could squeeze as many lemons as it took 'til she ain't sorry anymore and her robust arm muscles prove it." 
Stephanie Mark
Co-Founder of The Coveteur
"When the questions is 'Can I get Beyonce a reptile embossed gold baseball bat?' the answer is ALWAYS 'yes.' This way, Queen Bey can smash windshields like a true royal." 
Market Director, V Magazine
"I would give her a lifetime's supply of the most expensive anti age cream on the market to be applied to her bottom daily and thus continue to defy gravity and logic."  
"[I would give her] a trip to the Mira Mikati Island—a fantastic island where summer never ends, happiness rules, and you never grow up. Three happy, fun, and crazy bombers will be waiting for them—a large one for Jay Z, a small for Beyoncé, and a tiny for Blue Ivy. Each jacket will be personalized with their name in the front and the back will have an L, a U, and a V. So that when they stand one next to the other we would read LUV."