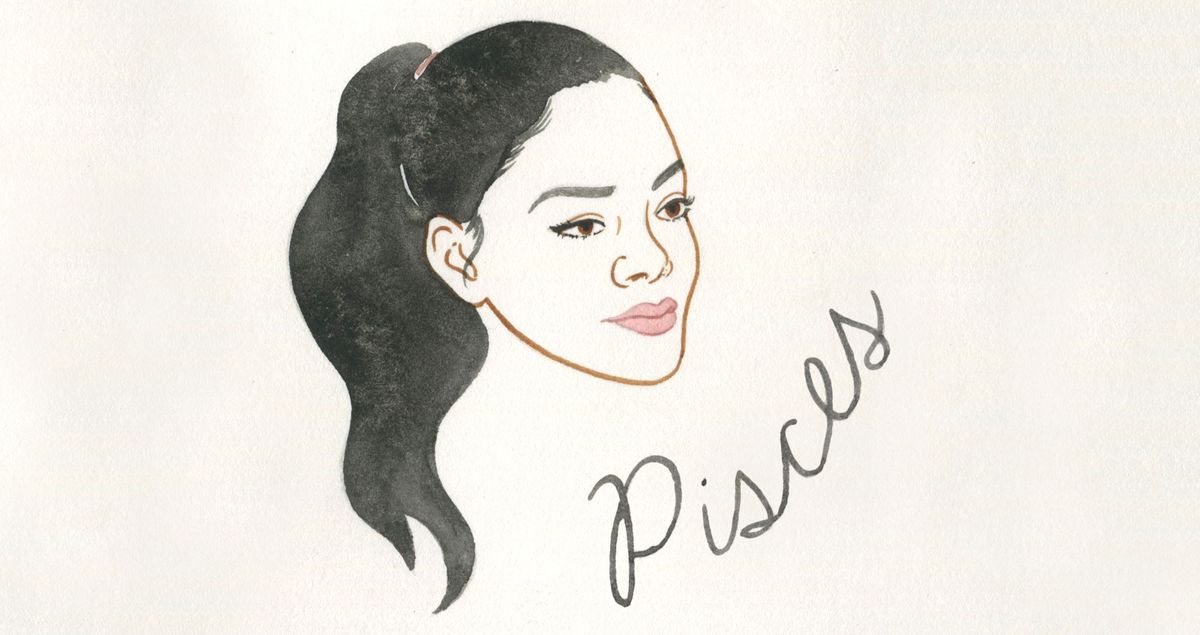 Horoscopes
September 2016 Horoscopes: Pisces
FEBRUARY 19 — MARCH 20
Pisces people are romantics at heart, and under the Virgo solar eclipse on the 1st, you're lovestruck. Whether it's meeting someone who feels like a soulmate or taking your partnership to the next level, this new moon symbolizes a new start in your closest relationships. (Remember: business partnerships and best friends can be soulmates too!) A square from Mars and Saturn in your career sector says it might be tough to juggle your professional responsibilities during this endorphin rush, and an opposition from Neptune in your sign makes it tough to distinguish between fantasy and reality. Luckily, a sync from Pluto in your friendship zone means you'll have your crew on hand to keep you grounded.
Circle the 10th on your calendar, because you're definitely going to be in your feelings! Mercury retrograde opposes Chiron in your sign (more on that later), hitting you with a serious wave of nostalgia. Whether you're missing an ex, a BFF, or a time long gone, put aside a time to bid the past adieu before forging ahead. You'll need that closure, because on the same day, karma planet Saturn in your career zone makes the last in a series of squares to Neptune in your sign. Not everything is as it seems on Instagram, but don't let that spoil your dreams of making it big. If nothing else, you'll be relieved when Mercury retrograde comes to an end on the 22nd! Say goodbye to tech snafus and missed signals, and watch as your daily routine returns to some semblance of normalcy.
On the 22nd, a Pisces lunar eclipse illuminates your progress towards coveted personal goals. It's in your sign, putting you in the spotlight, but getting recognized for your work always comes with scrutiny. You may feel like you're being pulled in all directions, as an opposition from Mercury and Jupiter in your partnership zone tempts you with romantic distractions and a square from Mars in your career sector revs up demands from your professional sphere. Here's why: the eclipse is on Chiron, an asteroid named for the centaur who trained Hercules and other Greek heroes for battle. So, just remember that this eclipse is training you for Simone Biles level excellence.
The month closes with a lovely Libra new moon on the 30th, gracing your intimacy sector. Aligned with lucky Jupiter, this moon is sure to spice things up behind closed doors. It's on the receiving end of sexual tension from Mars and Pluto in the part of your horoscope associated with both tech and avant-garde ideas, so if you've been thinking of trying out a new toy or signing up for a dating app, there's no time like the present. Luckily, good vibes from responsible Saturn in your reputation zone keep it classy.