What Fashion People Are Reading Right Now
A designer, a fashion director and a writer share books on their LBW hit list.
Culture
As host of the weekly literary podcast Lit Up and Cosmopolitan magazine's books editor-at-large, I interview writers about what they're reading all the time. But you don't have to be a writer (or be a writer who writes about writers, for that matter) to have a pile of can't-wait-to-read books on your nightstand. In fact, many of my most fashionable friends have incredibly eclectic reading tastes. So, just in time for the last long lazy summer days at the beach, I asked three fashion insiders what's on their reading lists (and snuck in some recommendations of my own). Here's what Monica Paolini, designer and co-founder (with childhood bestie Sean Monahan) of Sea New York—the label we've been wearing head to toe all season—Emily Spivack, T magazine columnist, author of the bestselling book Worn Stories, and creator of Threaded, the Smithsonian's fashion-history blog, and Aya Kanai, the dynamo executive fashion director of Cosmopolitan and Seventeen magazines and judge on Project Runway Junior, are all packing in their beach bags.
---
MONICA PAOLINI
Designer & co-founder of Sea New York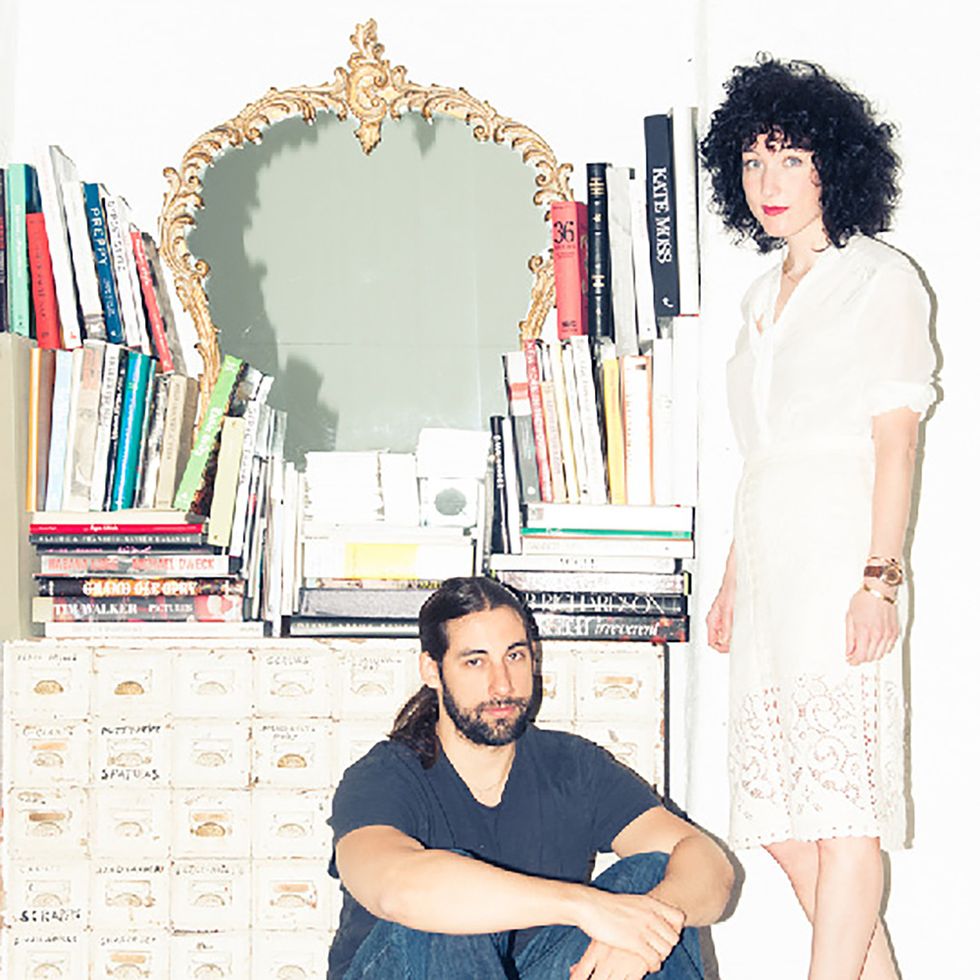 Next summer read: My favorite pastime is cooking for friends and family–Sean just got me a book called The Flavor Thesaurus by Niki Segnit, and I am going to take that with me to Portugal in a couple of weeks for inspiration. I'm also hoping to thumb through Never Trust a Skinny Italian Chef by Massimo Bottura.
Books I return to for design inspiration:Street Style by Ted Polhemus, Textile Designs by Susan Meller and Joost Elffers, and The Wes Anderson Collection by Matt Zoller Seitz and Michael Chabon.
Books on my nightstand:Textile Designs as we are starting the new collection. The Radical Incrementalist, written by dear friends of Sean's, Kelvin Campbell and Rob Cowan, and because I just moved into a new apartment last week, The Life-Changing Magic of Tidying by Marie Kondo and Roman and Williams Buildings and Interiors: Things We Made by Stephen Alesch and Robin Standefer. I also always keep an Italian grammar book nearby.
Last book I gave as a gift: I just gave Bringing up Bébé by Pamela Druckerman and The Happiest Babyon the Block by Harvey Karp to Camelia, the model we work closely with. She is 4.5 months pregnant. I never had time to read them myself, sadly, but they look helpful!
EMILY SPIVACK
Writer, editor, T mag columnist
On my nightstand:No Lease on Life by Lynne Tillman, Wabi-Sabi for Artists, Designers, Poets & Philosophers by Leonard Koren, The Argonauts by Maggie Nelson, Sting Figures: The Collections of Harry Smith edited by John Klacsman and Andrew Lampert, The Jackie Annual: 1981, and a variety of articles and books that I read on my (very old) Kindle.
New release I'm curious about:The Girls by Emma Cline.
Last great book I read:The Lonely City by Olivia Laing. I couldn't get enough.
Book that's had the greatest impact on me: Maybe Weetzie Bat by Francesca Lia Block or Tales of the City by Armistead Maupin.
Last book I gave someone:I Remember by Joe Brainard. I like sharing this book with people I care about.
Favorite coffee-table books: I'm not sure if they qualify, but recently I've been returning to three more visual books: Album by Eline Mugaas and Elise Storsveen, Now Will Not Be with Us Forever by Maurice van Es, and The Good, the Bad, and the Ugly by Vincent Facteau.
AYA KANAI
Executive fashion director, Cosmopolitan & Seventeen magazines, & Project Runway Junior judge
On my nightstand:Yes Please by Amy Pohler, Brain Maker by David Perlmutter, and Rich & Pretty by Rumaan Alam.
Favorite fictional heroine: Pipi Longstocking. I love a girl with a lot of nerve wearing long braids, mismatched socks, men's brogues and flipping pancakes so high they stick to the ceiling. I have always seen myself as, or aspired to be, that kind of girl.
Styling-inspo book:Alice in Wonderland by Lewis Carroll. As a child, I read this book many times. My interest in magical realism started from there and led to my love of Gabriel Garcia Marquez and Haruki Murakami.
Book that made me take action: On a practical level, Getting Things Done by David Allen is a classic book (interestingly, often used by computer programmers) about how people can get organized in work. I don't write code, but I found it helpful. For my inner life, I love Reflections on the Art of Living: A Joseph Campbell Companion.
Last book I gave to someone:The Life Changing Magic of Tidying Up by Marie Kondo because it was helpful for me and other friends with over-stuffed closets.
Book that helped me through a difficult time:This is Water: Some Thoughts, Delivered on a Significant Occasion, About Living a Compassionate Life by David Foster Wallace. It was actually a commencement speech at Kenyon College originally (which I think started the whole commencement-speech internet-meme craze). I keep it on my Kindle app on my phone. It's a comforting thing to read when you need that kind of thing. Sometimes I read it out loud to my husband.
ANGELA LEDGERWOOD
Host of The Lit Up Show podcast & Cosmopolitan magazine books editor-at-large