Fashion Week
The fashion girl way to do "streetwear". In collaboration with Bergdorf Goodman.
Emily Ramshaw, Laurel Pantin
Streetwear is something of a fashion conundrum. We really, really want to make it work, but how does one take sweatpants and make them appropriate for the office? This is reality—not a runway in Paris. And a pair of sneakers with a grey sweatsuit, unfortunately, despite how comfortable it sounds, does not a meeting-the-boss outfit make.
---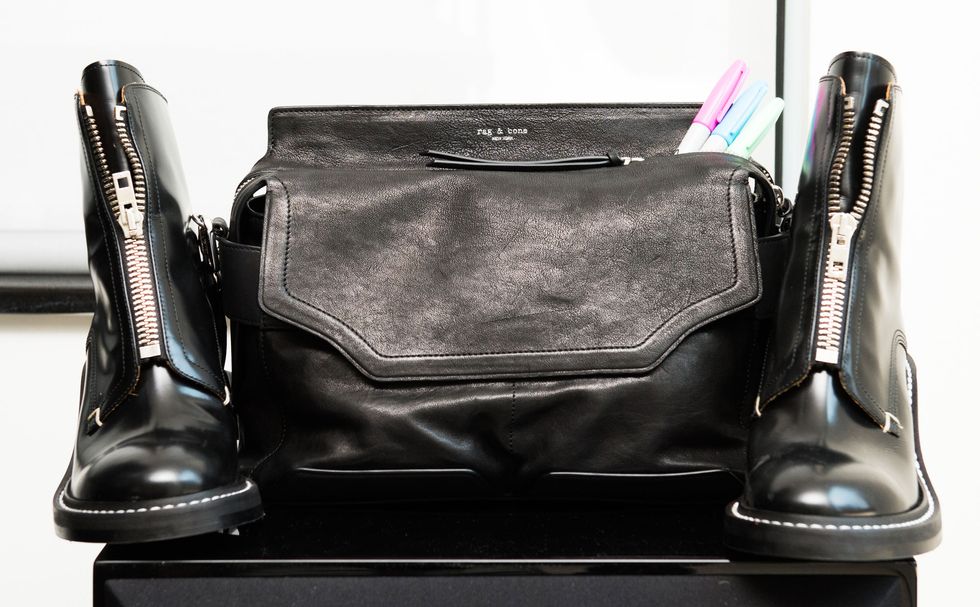 But then fashion, and those runways, stepped in—presenting fashion girl streetwear, which is pretty much an excuse to wear sweatpants…everywhere. And which we can most definitely get behind.
The key here is fashion girl flare (ugh): tailoring is key—this not your camp hoodie or your brother's sweats. Pants are slim-fit and cuffed, or wide and crisp. Hoods are a yes, and so are sunglasses, always. Thumbs up to varsity jackets if they're skater-boy checked—and wear yours with a skirt instead of shorts. Or, try this: a sweatshirt as a dress! It's especially good layered over a crisp white shirt dress—Public School FTW. And just like that, streetwear became fashion girl chic.
Shop the trend online or in-store at Bergdorf Goodman (212.753.7300; 5th Avenue and 58th Street, New York, NY or email MyStylist@BergdorfGoodman.com).