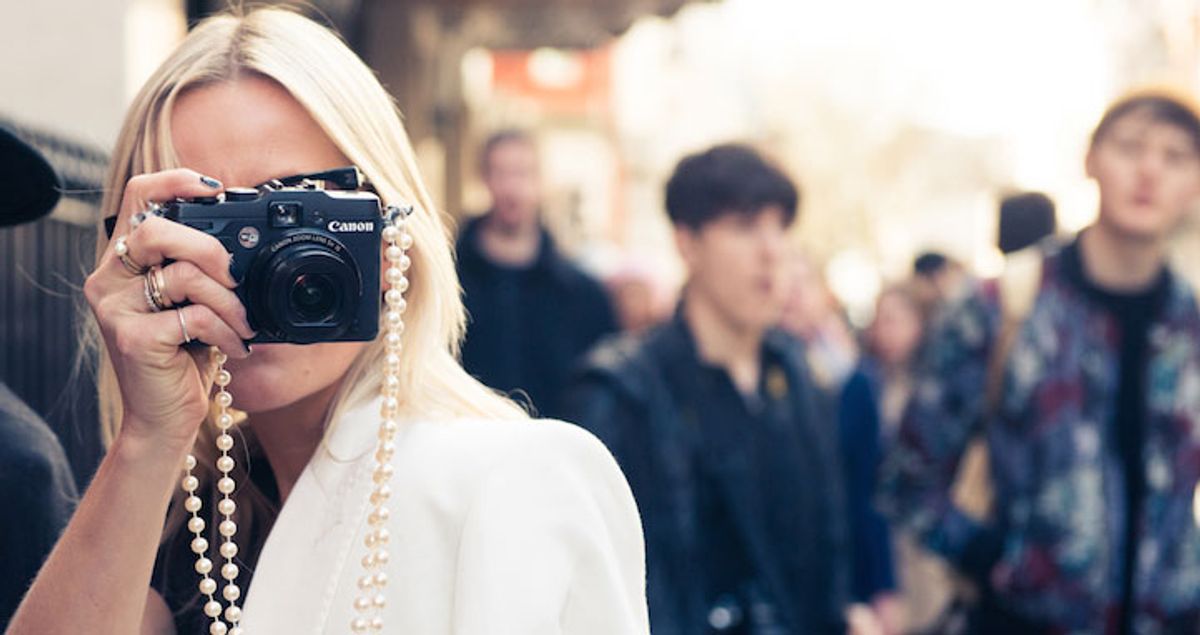 Travel
We ask international fashion people from Dublin to Dubai about what the locals are wearing (and what to wear when we come visit).
I will never forget the time I went to visit my relatives in Glasgow as a young teen, suitcase full of baby-pink Lacoste polos and bell-bottom denim in carry-on.
No sooner had my sister and I barreled past security, demanding to know the coordinates of the nearest PacSun, than my tell-it-like-it-is cousin, with her Jane Birkin haircut and waxy black eyeliner, informed us that our sartorial tastes were Not Very Cool (that's "nacht vurry kul" in proper Scottish) this side of the Atlantic. As an avid underage reader of Seventeen magazine, I was mortified to be operating a year and a half behind the trend cycle. (In our defense, Topshop had not yet descended upon rural Ontario.)
Needless to say, my Roxy board shorts remained folded in the bottom of my bag for the duration of the trip.
Though social media has helped level the playing field in terms of knowing who's-wearing-what-wheres, I've since dutifully researched before I travel—which isn't to say one should follow the herd fashion-wise, but if wearing furry slides means "fuck you" in Barcelona, I wanna know*. Which is why we reached out to six fashion people from different corners of the world to get a trend report of sorts on street styles and it pieces from their respective cities.
From scooter helmets to skater tees, here's what to pick up (and what to leave at home) when you travel to Milan, São Paulo, Nairobi and beyond.
*It doesn't.
---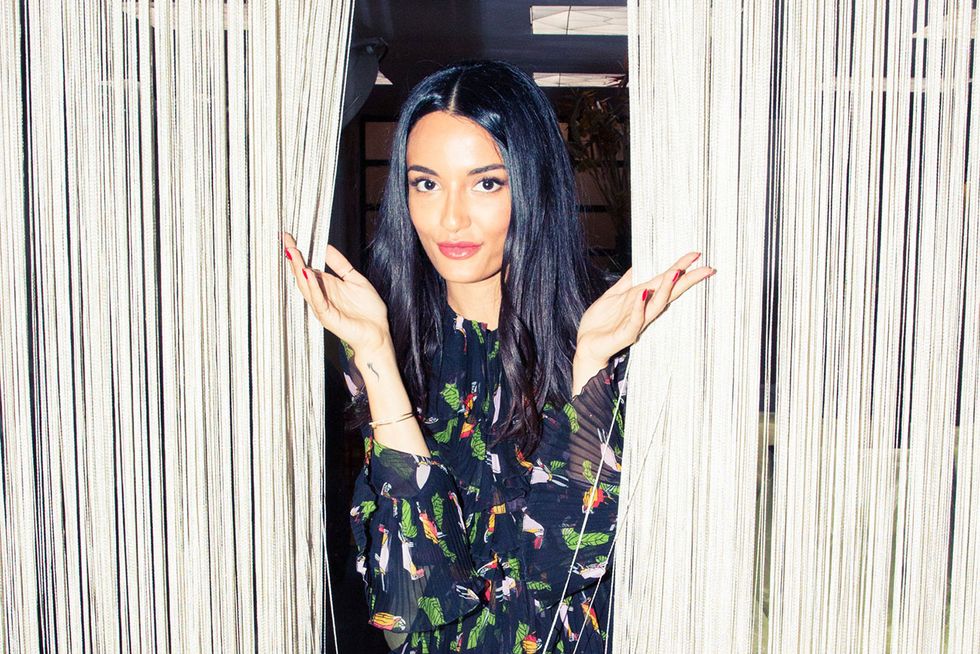 AMINA MUADDI
Shoe Designer & Co-founder, Oscar Tiye
 
Milan in 2016:
"I think the Milanese fashion scene is still dominated by the giant houses (Alessandro Michele's Gucci, Miu Miu, and Prada are still my favorites) with a few cool, fresh designers, like Marco de Vincenzo and the newly launched Attico designed by my friends Gilda Ambrosio and Giorgia Tordini. I definitely think there is space for more fresh talent in Milan, but there's a huge new wave of accessories designers, which is great."
Right now, everyone's wearing...
"Women in Milan are elegant, whether they're on a scooter or at the grocery store. Some are eccentric, while others are classic and minimal, but they all wear high heels! The hairy Gucci loafers craze started in Milan a while ago but has spread everywhere now. And the helmet! Everyone drives a scooter in Milan, so I guess that's the most 'Milanese' [piece]."
The one item you need to have in Milan:
"You will always find a well-tailored blazer in any Milanese closet."
How to avoid the tourist look:
"A blazer, flared, cropped blue jeans, black and white T-shirts, a slip dress, statement jewelry, a leather clutch and, of course, Oscar Tiye shoes."
Milanese style in three(ish) words:
"Glamorous, elegant, sartorial—but more fun than the French."
 
ANOUSKA PROETTA BRANDON
Travel & Style Blogger
 
Dublin in 2016:
"Most people from Dublin will be seen wearing an eclectic mix of vintage, designer and second-hand pieces. You won't see many people in head-to-toe designer. People love to mix highs and lows to create a striking outfit."
Right now, everyone's wearing...
"Irish people really know how to layer. An oversized scarf can go a long way."
How to avoid the tourist look:
"Ireland is known for its four-seasons-in-one-day kind of weather. Because it can be a little unpredictable I would recommend bringing a waterproof coat—even in summertime. Other than that, you can play with layering. Bring booties, a summer dress, jeans, sneakers, cute tops, big sunglasses, a lightweight jacket or cardigan and an oversized scarf. You never know when the weather is going to change!"
Irish style in three(ish) words:
"Eclectic, vintage and relaxed."
JOY KENDI
Fashion & Lifestyle Blogger
 
Nairobi in 2016:
"Nairobi can be best described as diverse. With so many people, cultures and backgrounds, it's only expected to have a diverse sense of style. It's hard to pinpoint what trend is the current favorite, but I would have to say that a majority of us tend to steer more towards '90s-inspired fashion trends and styles. You know: chokers, dark lips, box braids… Think Janet Jackson's look from Poetic Justice meets Clueless."
Right now, everyone's wearing...
"Leso or African-printed clothing and Maasai beadwork."
How to avoid the tourist look:
"I would 100% recommend our Kenyan-made Maasai beaded jewellery (you can get every type of piece, from body chains to neck pieces to bracelets to anklets), handmade woven baskets we call kiondos, and our Maasai blankets."
Kenyan style in three(ish) words:
"Fun and bold, yet clean and simple."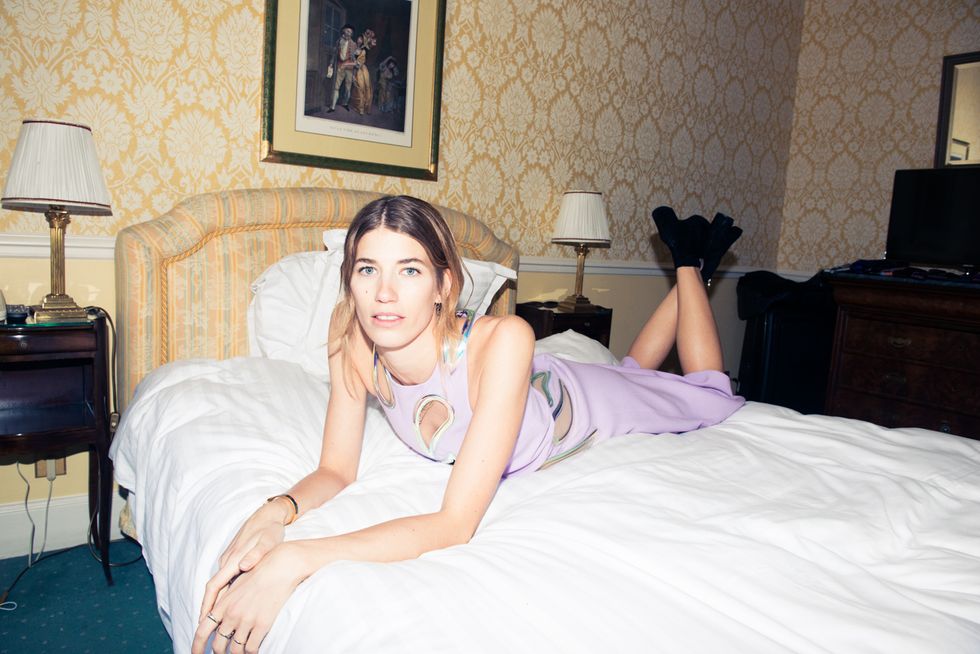 VERONIKA HEILBRUNNER
Co-founder & Creative Director, hey-woman.com
 
Berlin in 2016:
"Enjoying itself immensely, as is the typical Berlin style."
Right now, everyone's wearing...
"Tracksuit pants, hoodies and heavy-metal or skater T-shirts. The look is now everywhere, thanks to Vetements! Of course, you find it in other cities, but Berlin certainly has perfected the look. Nowadays everybody wears it their own way, from old men to teenagers to fashion girls."
How to avoid the tourist look:
"Don't do bike tours in huge groups! And if you manage to speak some German, then you certainly are a 'Berliner.'"
German style in three(ish) words:
"Practical, practical, practical!"
LUIZA SOUZA
Beauty Editor, VOGUE Brazil
 
São Paulo in 2016:
"São Paulo natives—Paulistas, as we are known—love to be up to date with the latest fashion trends. We are polished and feminine while always showing a bit of skin."
Right now, everyone's wearing...
"Paulistas are currently wearing off-the-shoulder tops and tennis shoes (the streets in São Paulo are tricky to walk). The mood right now is Olympic chic."
How to avoid the tourist look:
"Wear your classic leather jacket, a crisp white shirt and light cotton printed dresses."
Brazilian style in three(ish) words:
"Fun, sexy, daring, and definitely tropical (without bananas!). Sorry, that was four words!"
TERESA KARPINSKA
Stylist & Art Director
 
Dubai in 2016:
"Dubai is evolving! The quality of designs emerging from here, as well as our editorial presence, is finally becoming on par with our international counterparts. The thing that needs to be understood is that the UAE is such a blend of cultures (and tastes). I look at my home turf, Stockholm, and the taste and aesthetic are fairly uniform in their minimalism. Here, the creators and the consumers range from strong buying markets such as India, China, the Gulf regions as well as Europe. The UAE facilitates the growth of each and every one, which makes this a truly inspiring place. Witnessing an Indian wedding or styling an Arabic shoot has perpetually changed my take on color and richness of embellishments."
Right now, everyone's wearing...
"The abaya is not unique to Dubai—it's worn all across the Gulf countries. But in Dubai the beautiful designs are slightly more liberal in terms of color, so grey, beige, and even white options are popular. They are stunning and feel a lot more contemporary with monochrome block designs."
How to avoid the tourist look:
"Dress practically—Dubai is hot and humid. Conservative dressing is advised, but a lot of areas allow for sartorial freedom, so it's wise to bring along an option for both. Dubai has tourism all year around and no one bats an eye at the sight of someone with a fanny pack. I think Sex and the City 2 gave the world a misconception that we dress like Princess Jasmine here—so perhaps stay clear of that turban-and-harem-pant cliché?"
UAE style in three(ish) words:
"Cosmopolitan and heat-resistant."