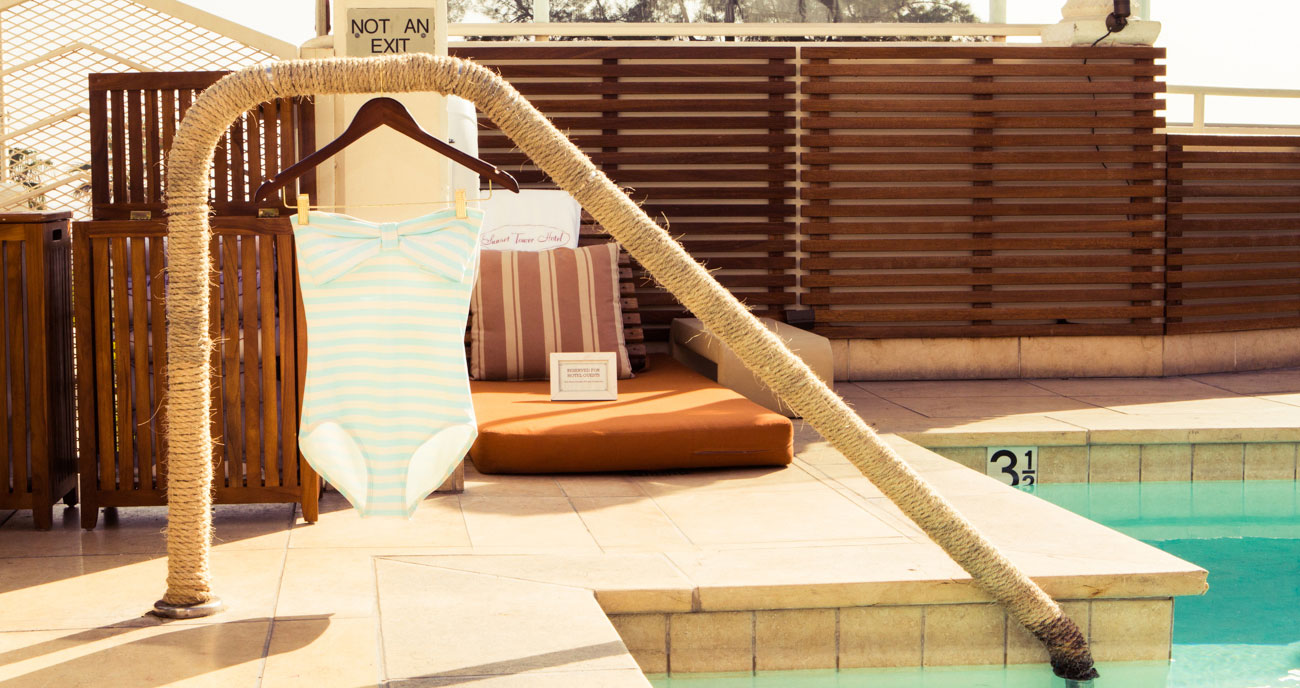 How Fashion Girls Chill Out on Vacation
When you travel for a living, international massages are key.
This is the thing about our V special international friends: stuffing entire wardrobes of archival CHANEL and Tom Ford-era Gucci into their luggage, and flying across multiple timezones is an essential part of their job. They know where to go for healthy food in every major city, where to eat and shop, and where to stay, but knowing where to primp and pamper after a long haul flight is information we don't take lightly (hint: a massage is definitely involved (and neither do they). Luckily, we take really good notes.
Stylist
 
"When I'm traveling, I do my research and narrow down what beauty treatments are special to where I'm staying. Recently in Tuscany, I was close to Chianciano Terme, famous for their thermal baths. Needless to say I made many visits to the spa."
Owner, LeMise and Three Squares Studio
 
"My husband and I try and get to a steam room as soon as possible after landing. Usually we'll drop our bags off and head straight to the spa. Flying is so harsh on the skin—it's super drying. A good steam and a thorough application of body oil brings back balance, so you can start your trip feeling good. I work with an incredible masseuse/body-worker named Desmond Cadogan here in New York and I always have a two-hour massage before a long flight. A massage when you land is great but I find that having one before I take off does wonders."
Fashion & Beauty Editor-at-Large InStyle Magazine
 
"I always get a massage when I travel. Always. It's one of those things that I love, but never have time to do when I'm home in New York. So as soon as I'm on vacation it's the first thing I do after I check into the hotel. And I don't like a weak massage—give me a deep tissue. Otherwise I feel like the masseuse is just slathering on cream, which I can do at home myself!"
 
"I love any kind of massage that will shift around everything it needs to, and get out all the travel cramps from the sitting. Recently, on the way to Bhutan, I had a stopover in Bangkok, and thought the airport hotel spa would be a perfect place to knead out my kinks. I asked for the traditional Thai Massage (when in Bangkok!) and ended up black and blue with bruises—I thought their 'traditional' pressure point was tough but needed. Might have to rethink that theory in future…"
Celebrity Stylist
 
"I love in-room massages—it's the perfect way to unwind after a long flight and knowing me, I'm generally schlepping 20 duffle bags!"
Beauty Director, W Magazine
 
"Massage! If they have a jet lag massage, even better. But I'm not too picky. Put me in a warm, dark room with nice music and good hands and let me drift off…"