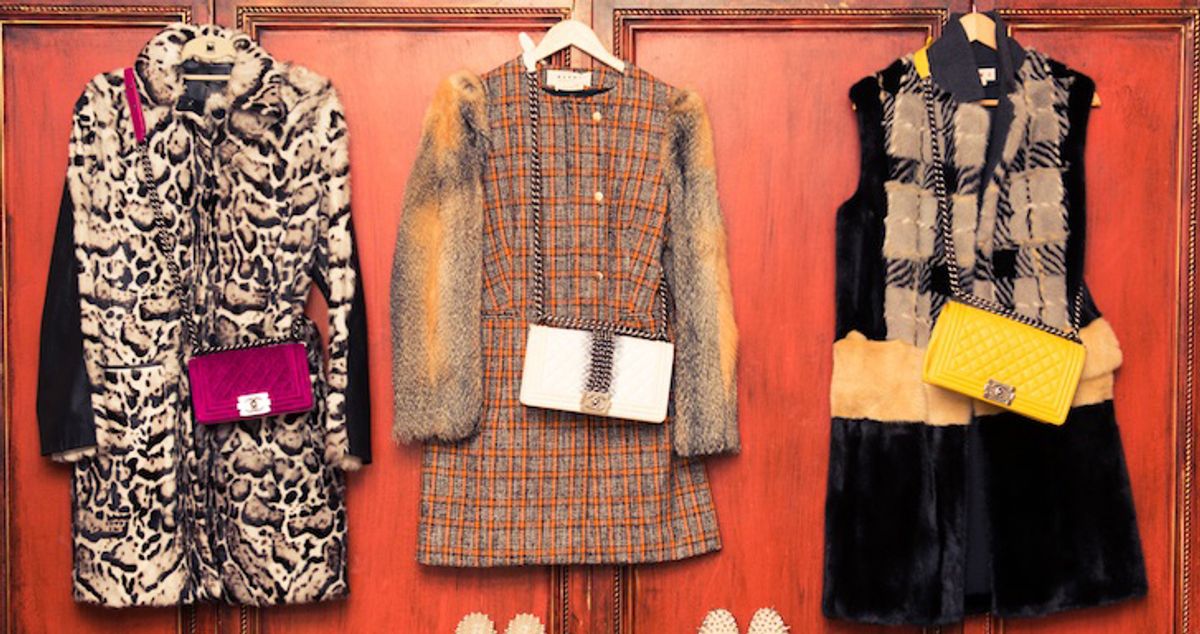 Shopping
The Best of New Arrivals
We're not saying we're ready for fall but...
---
1. Maison Margiela Double-Breasted Wool & Cashmere Coat: I know, I know, it's still August and wool-coat weather is far-ish away. But one has to be prepared! I've learned the hard way that all the best coats sell quick and I'm not about to let this one slip through my fingers.
2. Isabel Marant Delano Day Leather Shoulder Bag: I've been shopping for the perfect day bag for waaay too long now. Thankfully, it was love at first sight with this one. It's the perfect size, obviously the perfect 'color,' and the strap is adjustable. Dream. Thank you, Isabel.
3. Topshop Tall Super Rip Jamie Jeans: To me, the end of summer still signals "back-to-school" shopping. Aka I pretty much use this time of year as an excuse to freshen up my closet. A pre-fall shopping haul should always include denim as far as I'm concerned, and I practically live in Jamie jeans from Topshop (you're welcome for putting you on to them), so these are perfect.
4. Robert Clergerie Black Croc Leather Alice Mules: Um, hello, perfect fall shoe. My mouth dropped open when I first saw these. I'm all for transitional shoes, and the fact that these are lined with faux fur makes them that much more suitable for the coming season. Add to my shopping bag now.
5. Adidas by Stella McCartney Jacquard One-Piece Yoga Suit: Laugh all you want, but I've been wanting a one-piece yoga suit for some time now. They just look so damn comfortable. I can already see myself wearing it and lounging on the couch with a glass of red—I mean, doing downward dog and child's pose.