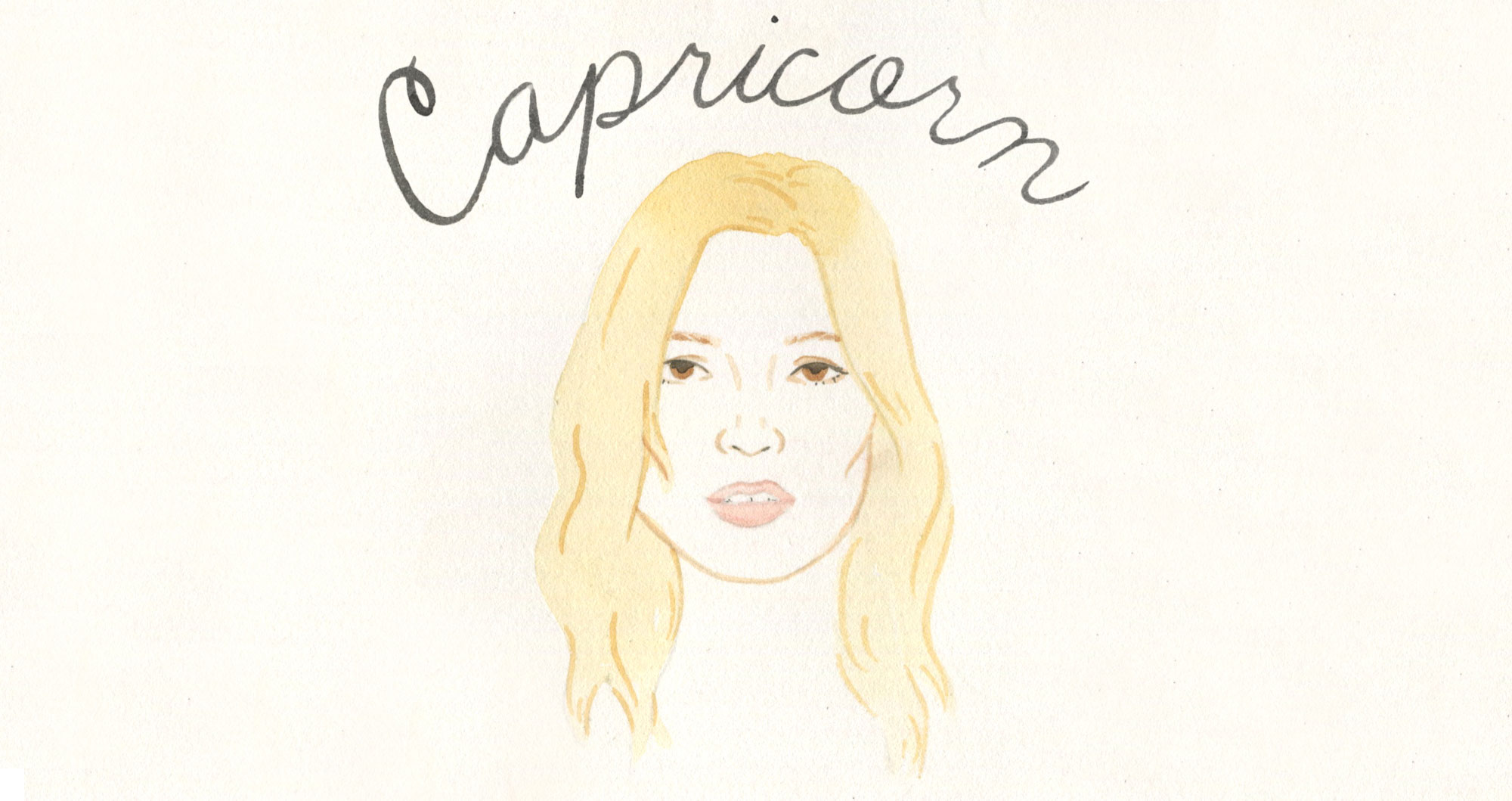 August 2016 Horoscopes: Capricorn
DECEMBER 22 — JANUARY 19
On August 2, the Leo New Moon lights up your spooky eighth house of sex, money, and all the other things people don't like to talk about in polite conversation. It's supported by your ruler Saturn in your secrets sector, so prepare for things to get weird. Leo loves to be seen, so if you've been up trying to hide something, watch out: you might get aired. Alternately, you could meet someone who makes your life feel like a fantasy. Enjoy it, but keep your feet on the ground.
Saturn, your horoscope's ruler, goes direct in Sagittarius on August 13. You've been working hard on transforming your inner monologue, and now it's time to apply that to your real world goals. After what feels like months of slogging through mud, the pace finally picks up. You'll probably notice you feel more alert and you have more energy. Use that energy to start new projects, especially before Mercury starts his retrograde phase on August 22.
This month's full moon on August 18 is extra special: it's a lunar eclipse. Eclipses are superpowered celestial events, the effects of which will ripple out for weeks, and even months to come. This one is in Aquarius, the sign of friends, groups, and visionaries. Aquarius is your second house of value, and it's getting good vibes from Uranus at the base of your chart. More than likely this moon will bring you a lucrative accomplishment that helps improve your living situation, close relationships, or emotional state. After this, your summertime sadness will be officially over.
From August 23 to 24, Mars aligns with your ruler Saturn in Sagittarius. Saturn has been moving through Sagittarius since last September, teaching you major lessons about spirituality and karma. It probably hasn't been easy, but nothing worthwhile is. Under this alignment, you'll get a burst of energy to help you tie up any loose ends from a situation that needs closure. It might be time to delete that phone number after all.