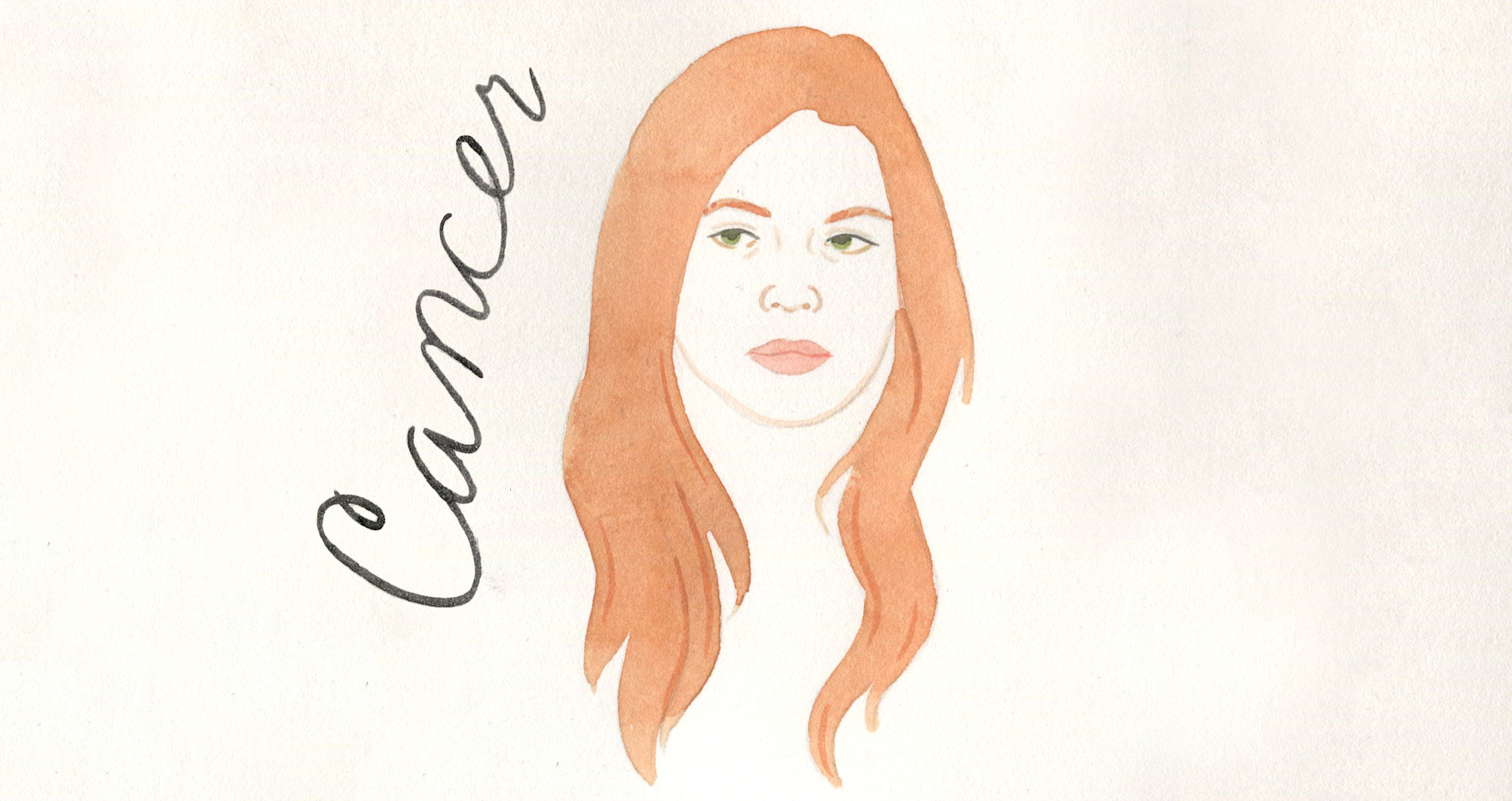 August 2016 Horoscopes: Cancer
JUNE 21 – JULY 22
On August 2, the Leo New Moon lands in your value sector, lining your wallet with some much needed cash. You could have an idea for a profitable new business, or interview at a job that ends up offering you a plum hiring package. This moon gets support from Saturn in your habits zone, so whatever you choose will lead you to a healthier and more stable daily life. No more living paycheck to paycheck, after this moon you'll be saving and investing in no time.
As a Cancer, you're ruled by the moon, the planet of emotions, instinct, and intuition. You're more tuned in to the moon's movements than the rest of the zodiac—it's your secret superpower, but also tough to deal with at times. Think of it like cosmic PMS. Why am I telling you this? It's because this month's Full Moon on August 18 is extra special: it's a lunar eclipse. Eclipses are superpowered celestial events, the effects of which will ripple out for weeks, and even months to come. That also means you'll be more sensitive to the effects of the eclipse, so prepare accordingly. Schedule the days before and after the eclipse as lightly as you can, and take care of yourself.
This eclipse is in Aquarius, the sign of friends, groups, and visionaries. Aquarius is your intimacy sector, and it's getting good vibes from Uranus in your career zone. It's a strange combination, but not so much when you consider that the intimacy area of the horoscope received that connotation because it dealt with "other people's money". With that in mind, this eclipse could have two possible outcomes: if you're in need of money, your professional connections could bring you a windfall right when you need it. Or, you could be dealing with a public legal issue that involves money. Either way, channel Aquarius and stay as detached from the outcome as you can for best results.