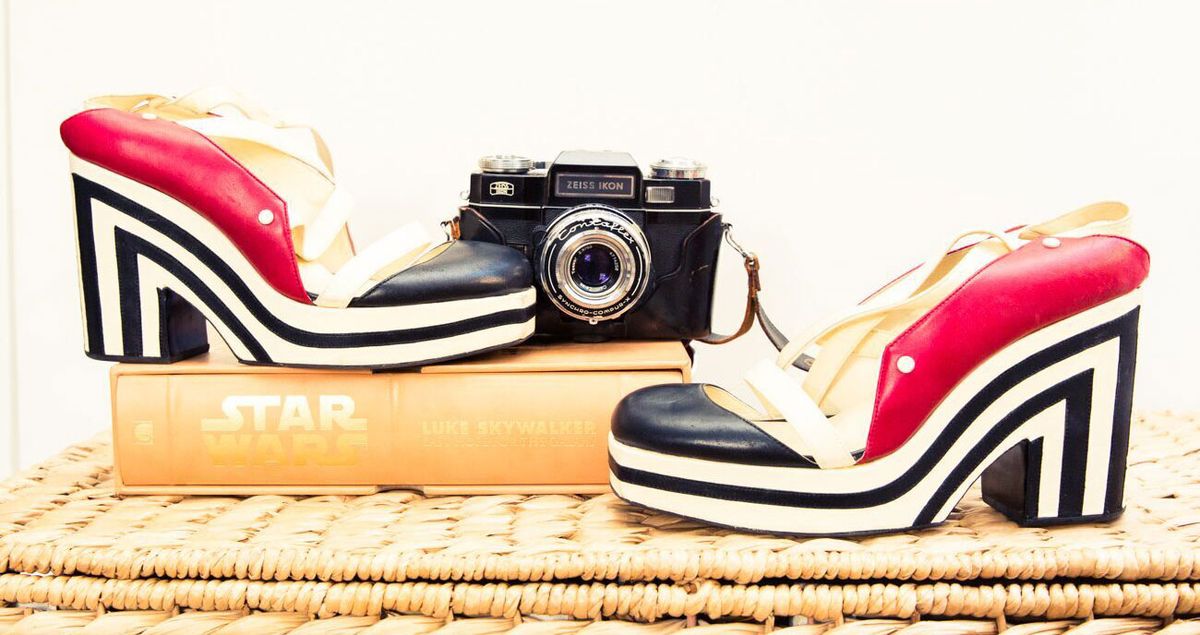 Living
And what do these conventions entail, anyway?
At this point, with 112 days to go until the presidential election, we look forward to the Republican and Democratic conventions for the sheer spectacle of political pageantry. And in the case of this election, a certain level of unpredictability due to a certain Republican candidate. Historically, the convention has served two simple purposes: to formally nominate the party's candidate for the general election, and lay out the party's platform moving into November.
Now to explain the unnecessarily complicated (and somewhat antiquated) process by which the nomination is properly instated: Enter delegates and super-delegates. You've heard of them—here's what they actually do.
Delegates are regular people like you and me who are elected to show up at the convention and pledge their vote based on who won their state's primary or caucus. Then there are the super-delegates, who constitute a much smaller percentage of the decision and are usually prominent party members. These super-delegates are "un-bound," or "un-pledged," which means they basically vote for whomever they want within their party. Lastly—though the exact formula differs for each state—delegations are proportional to population, congressional representatives, the number of state elected officials belonging to that party, and prior presidential voting patterns.
Nailing delegates will be a cinch for both candidates. Former Secretary of State, Hillary Clinton is slated to have 2,205 delegates and 602 super-delegates pledge their support; and she needs 2,383 total to win the Democratic nomination. (A tenet of her opponent, Democratic candidate, Bernie Sanders' platform to reform elections was the elimination of super-delegates, whom he believes are unfairly selected and slanted toward HRC.) Meanwhile, real estate mogul and reality TV star Donald Trump is estimated to have 1,416 delegates and 127 super-delegates pledge; and needs 1,237 to secure the Republican nomination.
So, despite the best efforts of the feeble #NeverTrump movement and talk of a brokered convention, Trump will be firmly established as the official Republican nominee. (On Friday, he announced Mike Pence, governor of Indiana, as his running-mate.) The convention, held in Cleveland—the second-largest city in one of the most important swing states—starts today, with a four-day program organized thematically: the first night devoted to security and immigration; the second the economy; the third is when Pence, the VP-nom, will speak; and the last during which Trump himself will take the stage.
---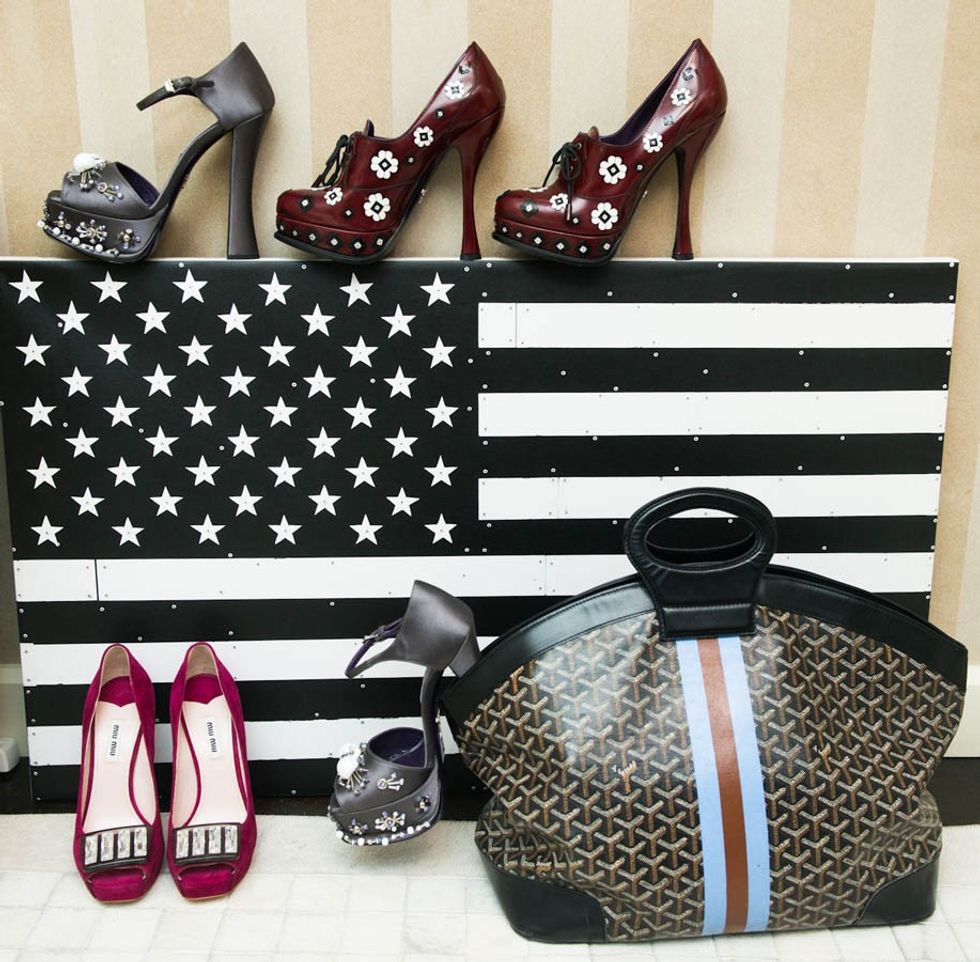 The convention, traditionally, is a forum for the candidate to explain to the country (and the world) who he or she is, and in some cases, lightly push the restart button. How will Trump choose to define himself? One of his clear goals at the convention will be mending his relationship with the female voting bloc, which he has alienated due to inflammatory words—paging Megyn Kelly!—as well as an oscillatory stance on reproductive rights.
According to the latest Pew Research Poll, Clinton leads a staggering 24 percentage points among women voters: the largest gender gap in history. It's therefore not surprising that Trump's wife, Melania, and daughters, Ivanka and Tiffany, are slated to address the crowd in Cleveland. We can expect to hear the preternaturally-articulate Ivanka, herself an established businesswoman, speak about Trump's inclusion and promotion of women in the workplace. Other distinguished women addressing the crowd include Eileen Collins, the first woman to command a space shuttle mission; Pam Bondi, the Florida attorney general who scuffled with Anderson Cooper after the Orlando shooting; Dana White, president of the Ultimate Fighting Championship; and Joni Ernst, the Iowa Senator whose name was tossed around as a potential VP pick and may emerge as one of the convention's big stars à la Obama in 2004.
A successful convention for Trump will mean giving voters the impression that he has that presidential je ne sais quoi. In order to convey that strength, he needs to have an orderly convention to mitigate the unhinged quality of his campaign so far. He's fighting an uphill battle in that regard with an expected 50,000 visitors and tens of thousands of protesters—ranging from Black Lives Matter to Bikers for Trump (who have offered their help to the Cleveland police) to Amnesty International—pouring into the city. In response to this charged environment, the city of Cleveland has been granted $50 million from the federal government to keep things under control.
For his supporters, one of Trump's biggest draws is the totally unscripted quality of his rhetoric. (It's not a secret or shock he has a deep disregard for prepared speeches and teleprompters.) To some, his words sound authentic: all feeling and no BS. But this unhinged quality could come back to bite him come convention, when, traditionally, he would need to project discipline. Behind him will stand his #squad of speakers to help: party leaders like Senate Majority Leader Mitch McConnell, House Speaker Paul Ryan, Wisconsin Governor Scott Walker, and RNC Committee Chairman Reince Priebus; and his defeated adversaries like Ted Cruz, Ben Carson and Mike Huckabee. Other notable speakers: underwear model and actor Antonio Sabato, Jr.; Silicon Valley billionaire Peter Thiel; and son of evangelical icon, Jerry Falwell Jr.
The candidate with a background in wildly successful reality TV and a mastery of personal branding, Trump will likely helm an entertaining convention that may be the most watched in history. But it's important, as citizens, to separate entertainment—we see you outlining the terms of your drinking games—from ideas that may garner policy and rhetoric that could inspire hate. Otherwise, let's hope for a safe Republican convention and celebrate the level of political engagement this election has brought forth. In the words of Drake, what a time to be alive.