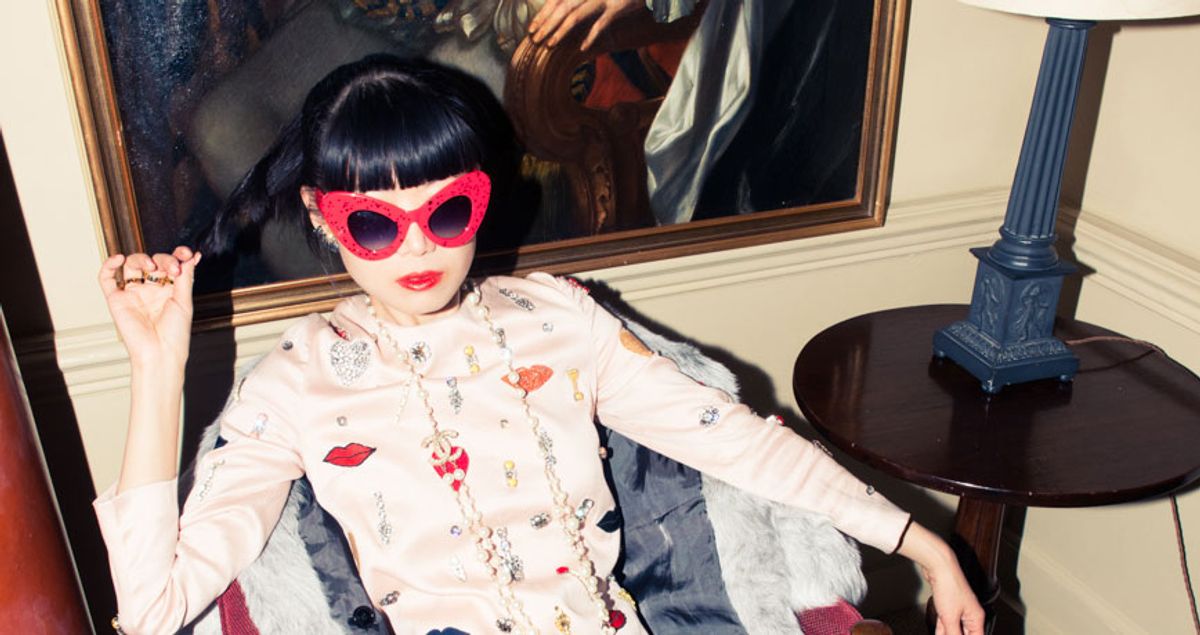 Fashion
Wear these and look fancy AF.
We wrote a song. Are you ready? Here goes: "It's the most *wonderful* tiiiime of the year! With the street snappers snapping, and peacocks peacocking, Couture shows are heeeere! It's the hap-happiest time of the yeeeaaarrrr!"
This is what's going through our heads non-stop this week: For us, Couture week is the Olympics of fashion—except that it happens twice a year and is arguably even better than the real Olympics. Especially this year with Vetements showing SS17, and everyone in a decidedly *maximalist* mood, we're sure we can expect pageantry par excellence this week. No hyperbole when we say we literally live for this shit. This shit being Couture week.
And while we'll be dutifully clicking through the Couture shows from the comfort of our office—not, sadly, sitting front row—we're getting in the Couture mood with a few accessories that look as though they were hand-crafted for you, without actually having been. Don these accessories this week and pretend you're Lena Perminova, casually sitting front row at the biggest fashion spectacle ever.
---