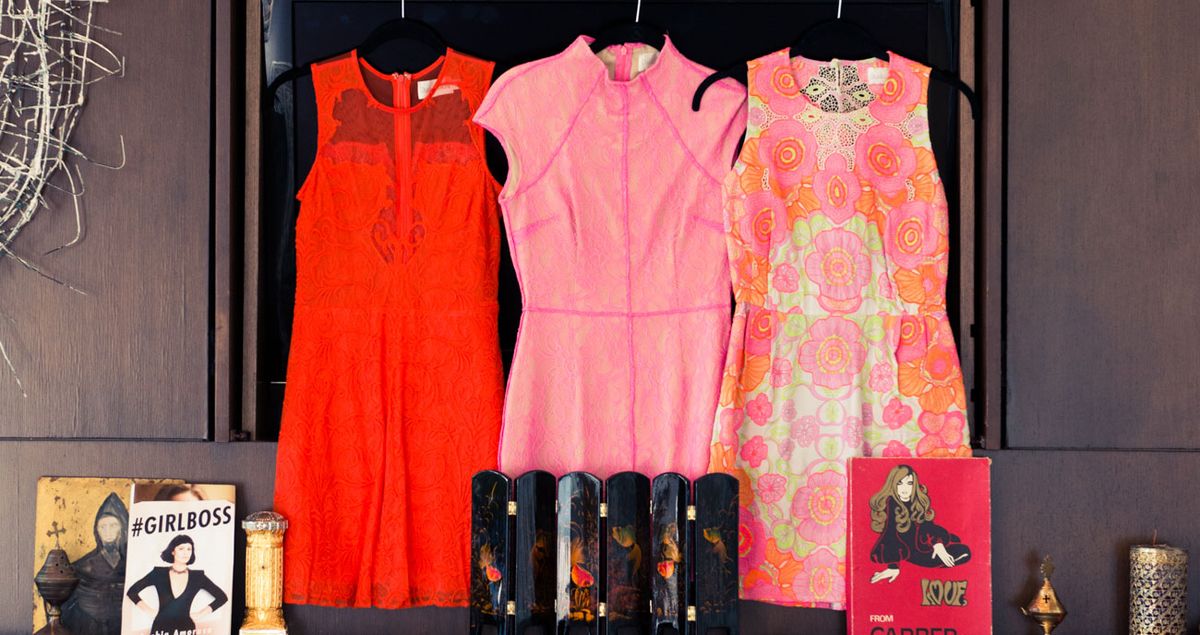 Shopping
And it's hot as hell outside.
Getting ready with literally seconds to spare is not something new for us, nor is it a summer-exclusive challenge. However, eleventh-hour dressing is made about a million times easier in the summer, when the only thing you need to put on is a dress. As one of our friends says, "Wearing a dress is great because it's just putting one piece of fabric over your head." This might all sound a dispatch from Captain Obvious, but there's nothing better than tossing on a perfect dress, getting out the door, and looking excellent in under ten minutes. Here are our picks for every situation.
---
To work when you overslept:
A good graphic shirt dress is a no-brainer for your wardrobe. In the summer, the breezy shape will keep you feeling cool—even when you're literally sprinting down the street to your office. Also, the zig-zaggy print should distract from the slapdash state of your hair and makeup.
To brunch when you're hungover:
That 1AM shot probably sounded like a great idea—until you remembered you made 10AM plans with friends. When hungover, choose loose shapes, bright colors, and lots and lots of illuminator. Also, avoid holding any friends' babies. Morning after tequila breath is not a good look with babies.
Obviously date night calls for a fun dress, but if you're running from SoulCycle to dinner, you're not going to want to wear something tight. After-sweats are real, you guys. A little rose-water mist should help take down the redness in your face, and fun heels will show off those calves to their fullest.
To a party from the office:
If you've got a big party after work, you're likely not going to want to schlep a giant garment bag around or change into something heavy and beaded. We love this ruffled mini-dress because it's light and cool, and it won't weigh you down on your commute. Unfortunately, a tote bag at a fancy soiree is a non-starter, so you're just going to have to stash your clothes under your desk at night, and carry this rainbow clutch instead.