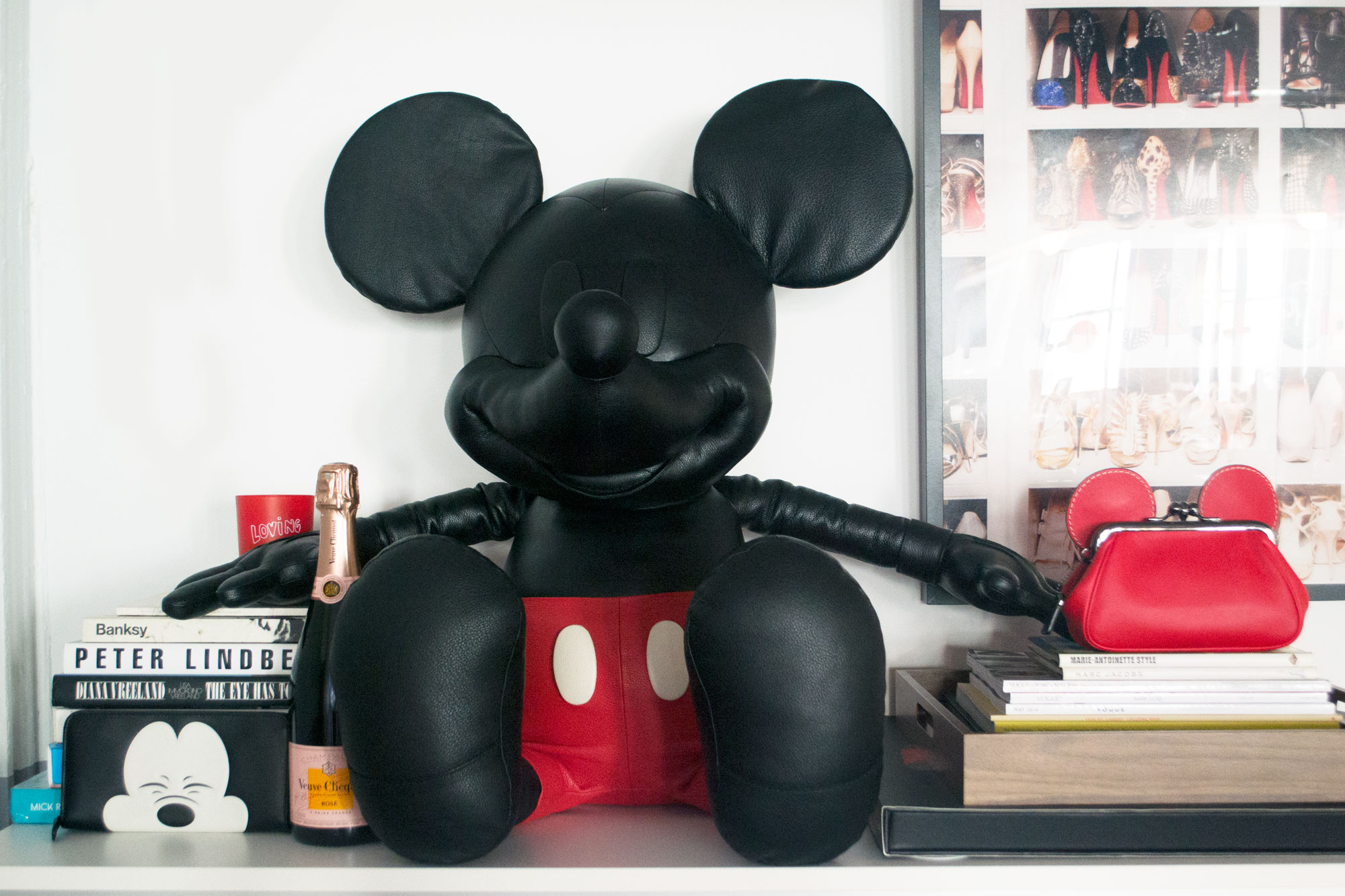 Mickey Mouse Gets A Wardrobe Update
We need everything.
When we were pre-teens, there were two things that were universally adored amongst our cohorts: Coach, and Mickey Mouse. If you had a tiny Coach wristlet, or really anything Mickey-adorned, you were assured entrance to the cool kids' club. Cut to...well...many years later, and our childhood obsessions have finally come together. Under Stuart Vevers' direction, Coach has topped many a wishlist (see: this dress, wow wow wow), but this new collaboration with Disney (which hits stores today!) is the actual dream. The tiny top handle bag with a kisslock and ears? Yes. The enormous chic AF leather Mickey? It was practically made for us.
The collection is part of a series of limited-edition projects to celebrate American pop culture for the brand's 75th birthday. To celebrate the collab, Love editor-in-chief, Katie Grand, took over the brand's SoHo store, curating the space to fit her taste exactly. Think Mickey Mouse mixed with Desperately Seeking Susan. If you happen to be in New York City, go straight there! The collection will be available online, at the SoHo store, and at Colette in Paris. How's that for the cool kids' club?