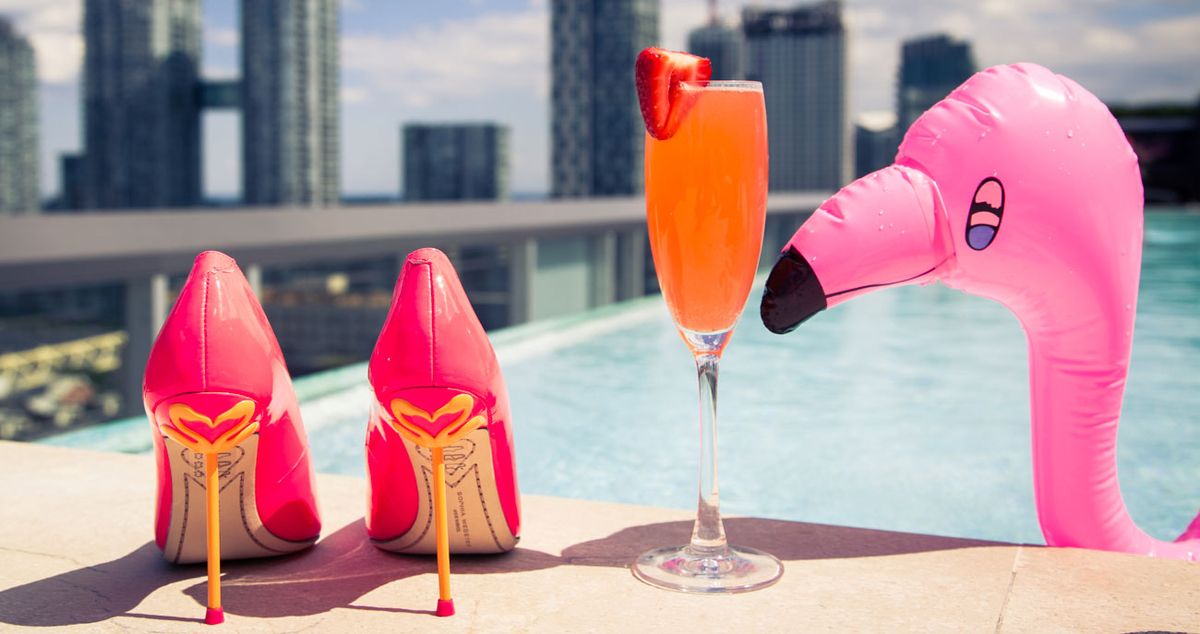 Living
Forget dead-of-winter New Year's resolutions—this summer I'm embracing it all.
It's Memorial Day. And I hope that if you have the day off you're reading this alfresco over a late brunch (does anyone else find it extremely cathartic to go out on a Sunday night on long weekends?) or held over your face while lying in a park/on a beach/on a picnic blanket somewhere outdoors.
Summer is my season. It's probably all of yours, too (if you don't love summer, well, I'm sorry, but I don't think we can be friends)—but summer is really my time. My birthday is in the middle of July and I'm a real birthday brat (which I'm sure you'll hear more about at a later date), so that's a big deal. And heat and sun outside make me feel warm and sunny inside, too. But this summer is really special for me for two reasons: 1) It's my first summer living in New York, which honestly feels like an adventure in itself; and 2) the Olympics are in August and my brother is competing (!!!!), which means his entourage (my family, myself, my boyfriend) is following him to Rio.
---
Forget New Year's Resolutions because, frankly, in the dead of winter, I am not down with any sudden life changes. I propose summer resolutions because, let's be honest, with all the happiness and excitement that comes with the prospect of daily post-work bottles of rosé on a patio, summer is the time to embrace life.

This summer, I resolve to do two things, and I highly recommend you join me (especially because you know you're going to be hit up with reminders close to daily on The Coveteur). The first is to soak it all up and live in the moment—to actually pay attention rather than let each day simply pass. And this applies to work as well as play, in the hope that if I do, I can achieve some sense of balance.
The other is that I resolve to have adventures (not quite sure that I can resolve to do such a thing, but you get the idea). And on the same note as living in the moment, that means saying yes to new things and fully embracing whatever it is that summer throws at me—be that sweating through obscenely hot L train commutes, gallivanting around Montauk for a bachelorette, or, yes, going to Rio for the Olympics.

I know this is already verging on extreme cheese territory, but I'm going to push it just a little bit further. At the risk of quoting every high school movie ever: Summer is our time. And, fuck it, I'm going to take advantage. Staying out late on a weeknight doesn't feel irresponsible, it feels necessary, like you would be missing out if you didn't (on the flip side, summer is also when FOMO really rears its ugly head). Maybe it's just me, but something about the season makes me want to do all the silly, amazing things I'd usually shrug off. Stay tuned for those amazing things right here on The Coveteur, too—there will be lots of summer ish happening on the site (plus some really big, exciting, brand new things I hope you'll love as much as I do), as well as on our Snapchat (@thecoveteur already) and everywhere else. In the meanwhile, should you have any tips or tricks regarding summer in New York or attending the Olympics, you know where to find me.