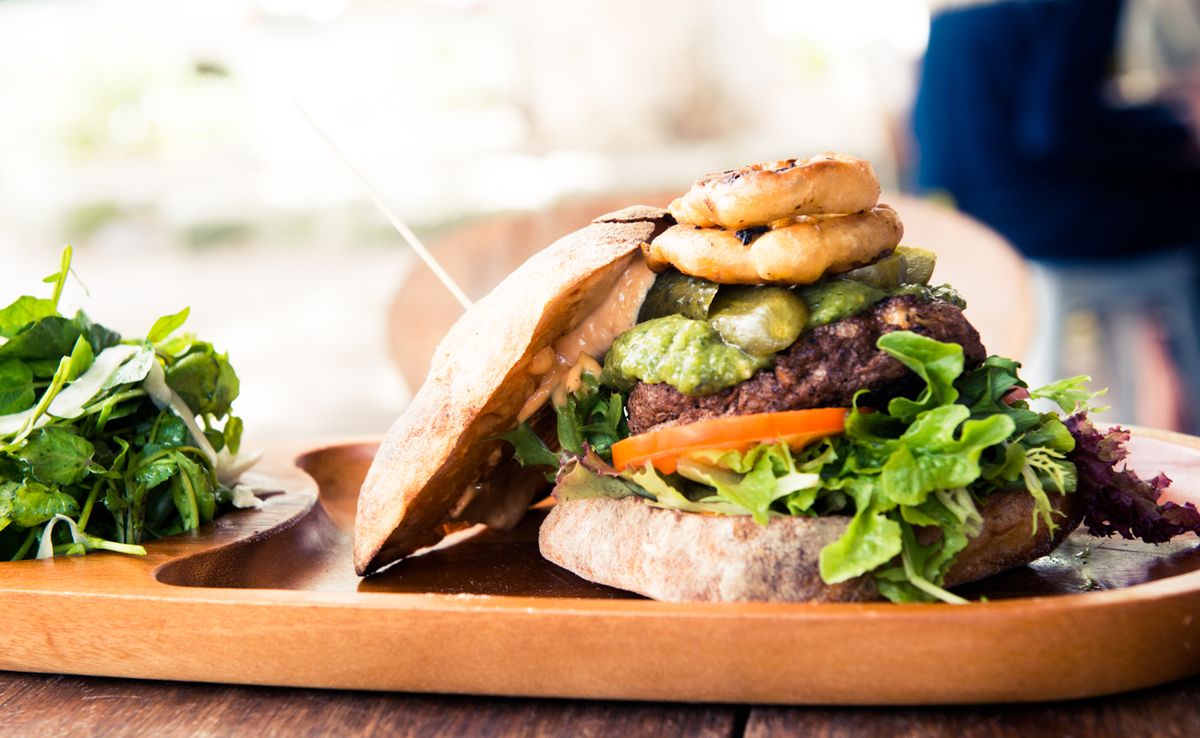 Living
The restaurants, cafes, and bars the fashion set swears by.
Hands up if trying delicious and fun restaurants in different cities 80% of why you travel in the first place. Just us? What can we say, we love food. And, as you may have noticed, so do some of our well-cultured friends from around the world. So, we asked them (and they told us) all about the best restaurants, bakeries, drink spots, and juiceries they like to frequent for the ultimate epicurean experience. Think of this as The Coveteur's Little Black Book: The Food Tour Edition.
---
"I've fallen in love with Thai food, probably because of the restaurant Night + Market. I have an insatiable sweet tooth, so I would eat cookies, cake, pie and ice cream all day long. Try Sweet Rose Creamery if you are in L.A." -Gillian Jacobs
"[If someone was visiting from out of town…] obviously there's Melrose, and I would definitely take them there. I'm a big foodie, so there's also Jon & Vinny's—the best Italian food I've ever had. It is SO good. I love that place." -Isabella Peschardt
"My favorite staycation spot is the Beverly Hills Hotel. I love to grab a drink or take a meeting at Soho House and have date night at Ysabel." -Tylynn Nguyen
"Terrine has the best French food hands down in Los Angeles. Everything I've ever eaten there, since their opening, has been amazing whether I'm there for lunch or dinner. And I really love the atmosphere." -Aimee Song
"Breakfast and lunch at Axe Venice are the most peaceful, and the backyard is one of the best spots in all of L.A. to lounge. Everything is served on beautiful Health Ceramics, a local California company that has been making tableware in Sausalito since 1959. The hand ground chai is amazing, as is the chicken cilantro soup, available midday only." -Floriana Gavriel and Rachel Mansur
"In New York City I go to ABC Kitchen, it's my number one spot. Then I'll shop around their gift shop. I really love Cookshop too, it's chill and big and they have good salads and are super seasonal." -Aidy Bryant
"[On a Friday night in New York, I would have] dinner at En Brasserie" -Brian Phillips
"[My favorite thing to do on a Saturday night in New York is] dinner in Alphabet city with friends, followed by the Comedy Cellar or live jazz at Little Branch, and then dancing at Happy Endings on the Lower East Side or at a techno bar in Brooklyn."-Roya Sachs
"[In Antwerp, I love] Coffeelabs, a place where entrepreneurs, developers, marketers and investors meet around for coffee. Besides great coffee, homemade iced teas and fresh juices, the counter is filled with daily fresh suggestions such as soup, open tartines, salads, quiches as well as cakes, cookies and energy bars—all homemade! This place is energizing, creative, and tasty. A place you absolutely have to experience!
[I also visit] Dogma Cocktails, a very special cocktail bar in Antwerp. Love and passion are the keywords for this place. They create the best cocktails I've ever had! Ferrier 30 is an Italian restaurant. Great atmosphere, extremely cool and friendly staff and the food is always outstanding." -Ramon Ehlen
"PinchukArtCentre with its art collection and the café OneLoveCoffee upstairs are must-visits. Biancoro is nice for cocktails; Milk Bar for desserts. I often go to the café near my place called Ginger, as they serve vegetarian food there (I am not vegetarian, but I have a very strict diet)." -Daria Shapovalova
"Ferdi [in Paris] has the best burgers you will ever have! Oh my gosh, it's so good. It's so good! I went there three days in a row, I had three burgers in one week. This burger is so juicy, the sauce on it is good—it's just a moment! You sit there and your eyes are closed and you're just thinking, 'Oh, I want this moment to last five more minutes!' Meanwhile, you're Frenching with the burger [laughs]." -Kelly Rowland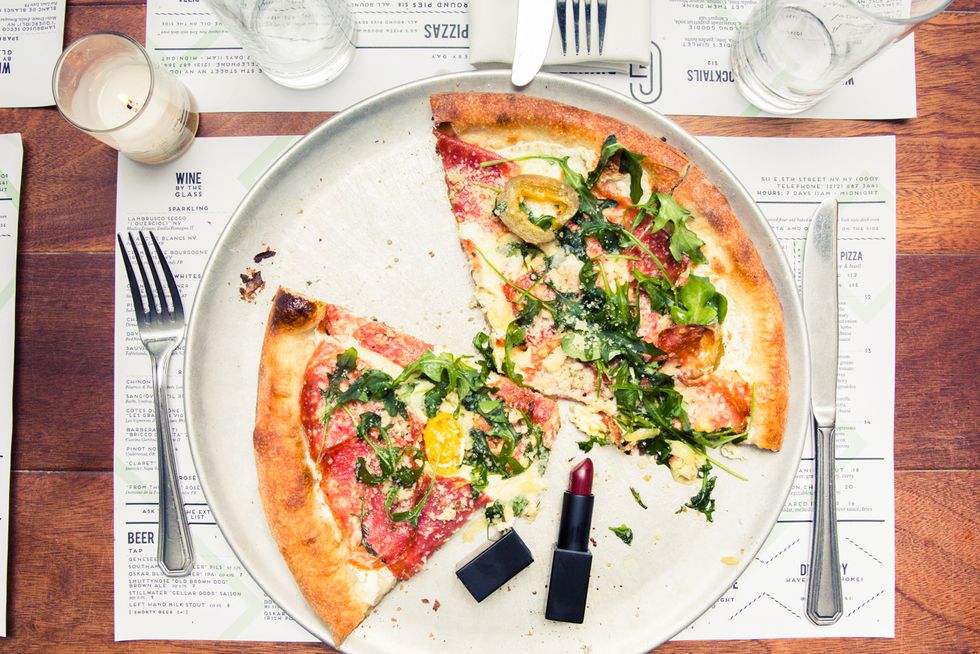 "I love Bitondo's, a pizza place on College Street [in Toronto] which not a lot of people know about. If you don't, I highly recommend you check it out for a slice. It is so good and kind of hard to find, right on one of those mini streets on College. It is to die for." -Shay Mitchell
"Chicago [is one of my favorite cities for food]! Alinea is one of my favorite restaurants in America. We just went to French Laundry for the first time, which of course, is one of the best restaurants in America. Le Bernardin, Eric Ripert and his wife are two of my favorite people on the planet, so going there is always really fun and special for us. That's our birthday place; our special occasion place. It's so gorgeous." -Chrissy Teigen
"Love Nashville! Nashville hot chicken, oh my gosh. There's a place called Hattie B's, I went three days in a row when we were doing our Sports Illustrated launch there and my face just looked like a balloon. It was just circular and full of salt. Hot chicken though, oh my god." -Chrissy Teigen
"The food was insanely delicious and fresh—one of my favorite restaurants was the super hip El Cocinero, which is housed in a former factory and happens to be next door to the hottest club in town, La Fabrica de Arte Cubana." -Lily Kwong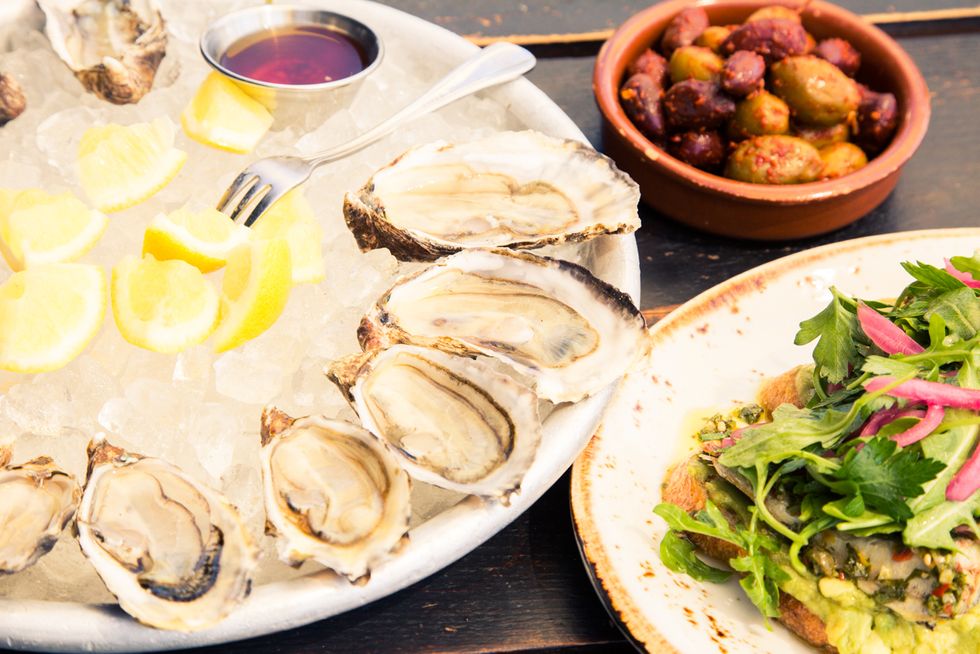 "I love the restaurant Bar Sajor that's [in Downtown Seattle] and all the shops! The cobblestone streets are great and it's fun area to explore and wander." -Caroline Issa
"Angie's [in Bermuda] is super local, not fancy, but one of the best burgers I've ever had. I would love to say that is has one of the best fish sandwiches, too, but they are always sold out by the time I get there.
Have dinner at Breezes at Cambridge Beaches [in Bermuda]. It's one of the few restaurants where you can actually eat right next to the water on the beach and there's a garden right next to the restaurant that feels like a tropical jungle." -Shiona Turini
"[I love a] long lunch and rosé with girlfriends at Indigo in Double Bay or Icebergs in Bondi [Australia]. I'll have sunset drinks on The Island in Sydney Harbor. [And I'd have] dinner at Fratelli Fresh in Potts Point." -Natasha Oakley